Asbury Park, New Jersey Pest Control
Asbury Park, NJ has a lot of history on every corner. Our famous seaside city is the namesake of Bruce Springsteen's debut album, and it's a favorite boardwalk hangout for all Jersey natives. The moisture levels and substantial precipitation of our beach town lead to increased pest activity all around. That means that your Asbury Park property is vulnerable to pest infestations, and you need to secure regular pest control services from the professionals.
Amco Pest Solutions has been servicing all of Monmouth County and the communities throughout New Jersey since 1935. We are a family owned and operated business that provides the best residential and commercial pest control services in the area. For over 80 years, we've been protecting the local community from the dangers of pest infestations, and we continue to lead our team with quality, excellence, and integrity. Contact us today to schedule your free inspection.
Home Pest Control In Asbury Park, NJ
Living in the seaside town of Asbury Park is full of benefits. There's the beach, the music, the food, the people – what's not to love? Well, for one thing, nuisance pests. These household intruders pose a big threat to your property, your health, and your safety.
Amco Pest Solutions offers comprehensive home pest control services that include the following:
Inspection
Interior and exterior
Problem areas and conducive conditions
Crawlspaces, beams, cracks, crevices, etc.
Treatment
Attic insulation
Crack and crevice treatments
Crawlspace encapsulations
Exterior foundation perimeter
Granular lawn treatments
Residual sprays
Sand spraying of baseboards
Follow-Up
Monthly, bi-monthly, quarterly options
Detailed reporting
Emergency services
Seasonal maintenance
Depending on the nature of your specific pest problem, we will develop a plan that is tailor-fit to meet your needs. All of our treatments are safe for your children, your pets, your loved ones, and your property, so you can feel confident knowing you're in the best possible hands. We also offer same-day and emergency services for your convenience. Give us a call to discuss your residential pest control needs today.
Mosquito Prevention Tips Everyone
In Asbury Park, NJ Should Know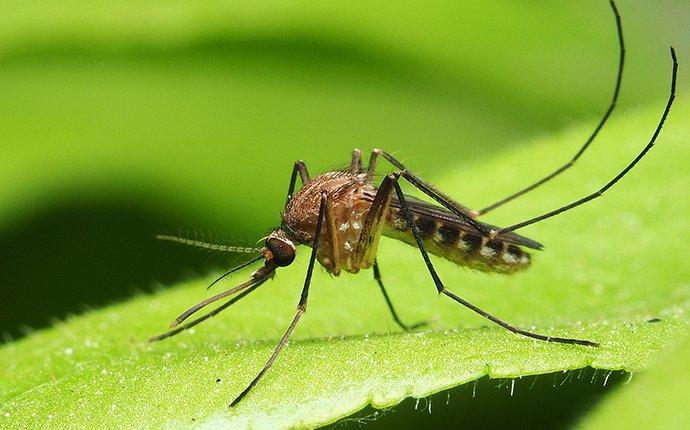 We're all familiar with the nuisance bites that mosquitoes leave us with after they suck on our blood, but are we aware of what diseases they could potentially transmit into our bodies? Mosquitoes can carry a long list of vector-borne illnesses, which is why taking mosquito prevention seriously is so important.
Try the following tips to reduce your exposure to mosquitoes:
Apply insect repellent when spending time outdoors.
Eliminate sources of standing water.
Fix any damaged or ripped window and door screens.
Keep windows and doors shut when possible.
Maintain gutters and downspouts to extend away from the house.
Maintain landscaping and vegetation.
Use window and door screens to prevent entry.
Wear long pants and long sleeves when possible.
Wear permethrin or DEET-treated clothing.
For comprehensive protection from mosquitoes, you need help from the professionals at Amco Pest Solutions. We effectively remove all mosquito nests and breeding sites and utilize exterior perimeter sprays to keep these vector pests off your property moving forward.
Guide To Detecting Termite Activity
In Asbury Park, NJ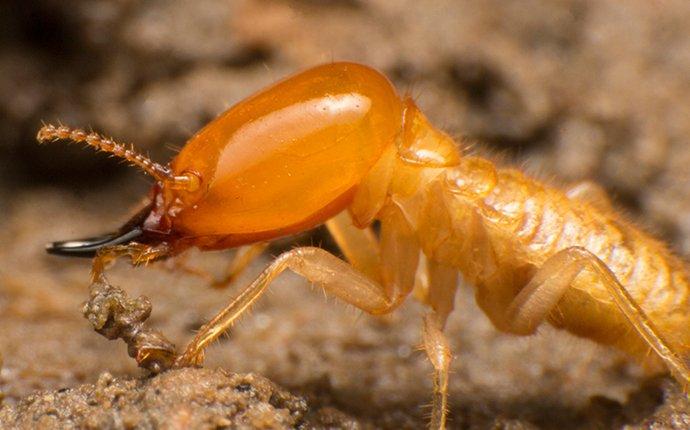 The large-scale destruction that termites can cause is pretty shocking considering their size. These wood-eating pests are tiny, but they have some big consequences. Termites can cause serious property damage that puts you and your loved ones in harm's way.
If you're not sure whether or not you have termites on your property, look out for the following signs:
Buckling ceilings and walls
Common indications of water damage
Damp, damaged or weakened wood
Gallery tunnels through drywall
Hollow sounding wood when tapped upon
Mud tubes in the ground traveling to openings along your foundation
Painted walls that bubble and peel
Swarmer termites that fly around looking for new places to nest
Visible cracks and crevices along the foundation
White ants in the soil (they are really worker termites)
Wings discarded on the floor near doors and windows
If you notice any of these indications of termite activity, call us right away. The team at Amco Pest Solutions provides year-round termite control and prevention services that our valued customers can depend on. Contact us to set up your initial inspection.
Commercial Pest Control In Asbury Park, NJ
Asbury Park has so many different businesses. The beachfront boardwalk alone is full of music venues, cafés, arcades, and shops – and the fact that they're right next to the beach means increased moisture. Humidity attracts pests, and when pests find their way into your business, your entire operation is at risk. We provide superior commercial pest control protect a long list of commercial facilities from the horrors of infestations.
From schools and restaurants to healthcare facilities and government buildings, we cover businesses from common New Jersey pests, such as the following:
Ants
Bed bugs
Cockroaches
Fleas
Rodents
Spiders
Stinging insects
Termites
Ticks
Wildlife
Our educated pest technicians use innovative treatment methods to tackle pest activity in your facility. Our tried and true IPM (Integrated Pest Management) strategies target the problem at its core and eliminate it from the inside out. We're a QualityPro certified company and members of the NJAA, NPMA, and CAI. We are serious about what we do, and when you partner with us, you go with the best. Get in touch with Amco Pest Solutions to set up your complimentary inspection.
Schedule Your Free Inspection
Complete the form below to schedule your no obligation inspection with Amco Pest Solutions.