Bergenfield, NJ Pest Control
The community of Bergenfield, NJ, has everything you could ever ask for in a charming suburban town. The quaint homes and lovely people make this a great place to live and work, and unfortunately, local pest populations are in full agreement. Pest activity is a year-round issue here in New Jersey, and that means your Bergenfield property is at risk of experiencing a pest infestation. The best way to guard your home or business against infestation is to rely on the pest professionals.

Welcome to Amco Pest Solutions. We are a family-owned and operated company that places a great deal of importance on customer satisfaction. We have over 80 years of experience in the successful detection, removal, and prevention of pest infestations, and we're confident in our abilities to solve your pest problems, whatever they may be. Since 1935, we've offered complete pest coverage to homes and businesses across Bergen County and the surrounding areas, and we're proud of the work we do. Call us today to get started.
Residential Pest Control In Bergenfield, NJ
Household pest activity puts your entire family in harm's way, which is why year-round protection from the pest professionals is the only way to go. Here at Amco Pest Solutions, our residential pest control services give local homeowners the comprehensive pest protection they deserve. Some of the common New Jersey pests we regularly deal with include ants, fleas, rodents, bed bugs, ticks, cockroaches, termites, spiders, stinging insects, and wildlife.

Our team of licensed pest technicians is highly trained and ready to deliver the results you deserve with integrity, excellence, and quality. Depending on the specific needs of your property, we will customize a treatment plan just for you. Because your health and wellbeing are our main priority, all of our methods are child-safe, pet-safe, and non-harmful to your property. Contact us today to discuss your residential pest control needs; we're ready for your call.
Are Cockroaches Dangerous In Bergenfield, NJ?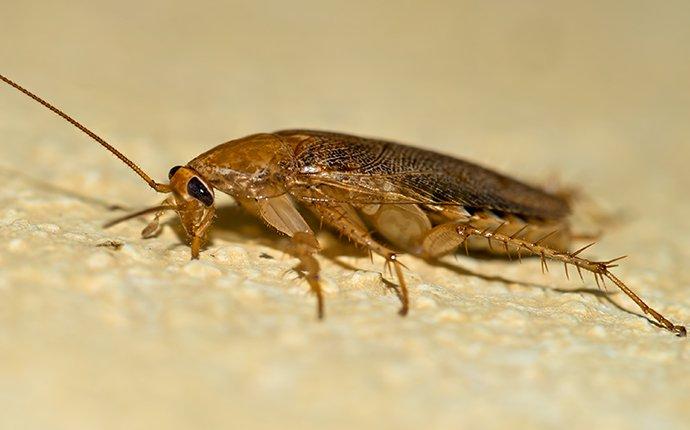 Cockroaches represent unsanitary conditions. They crawl around in sewers and pipes and all kinds of garbage, and there's no telling where they've been or what type of bacteria they pick up on their travels. When cockroaches contaminate your home or business, they leave feces, saliva, and shed skin all around the property. These droppings contain allergens that pose a serious health threat to everyone who comes into contact with them and anything they've contaminated.

There are a number of adverse health conditions related to cockroach infestation, including asthma, stomach sickness, viral disease, dysentery, cholera, leprosy, parasitic worms, and many others. The team at Amco Pest Solutions is thoroughly experienced in the total treatment and prevention of cockroach activity all-around your property. Don't risk your health and the health of those around you; contact us today.
Do Bergenfield, NJ Property Owners Need To Worry About Termites?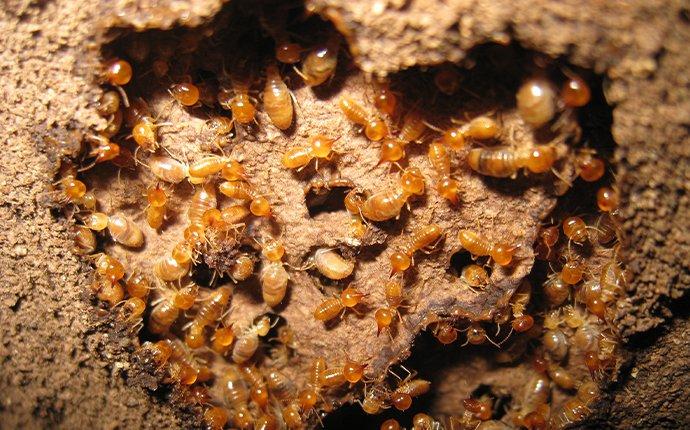 Termites may be small, but the scale of the damage they can cause is very big. When termites infest your property, they nest into damp, damaged wood and eat their way through it. They build tunnels that allow them to travel from one place to another, essentially spreading the infestation and increasing your chances of large-scale termite damage. As they weaken the structure from the inside out, termites cause serious damage that compromises everyone's safety and can be costly to repair.

The best way to protect your Bergenfield property from termite damage is to rely on the professionals. Amco Pest Solutions offers comprehensive termite control services that prioritize the continued protection of your property. Our treatment methods and preventive measures ensure your protection against termite damage, so contact us today for a consultation and we'll set up an initial service visit to get started.
Commercial Pest Control In Bergenfield, NJ
If you want to protect your Bergenfield business from the detriments of pest infestation, there's really only one way to go. Ongoing service from the pest professionals is the only guaranteed way to effectively guard your property from pest activity. Amco Pest Solutions is proud to provide comprehensive commercial pest control services that local business owners can depend on throughout the year. We start with a thorough inspection of the interior and exterior of your business, concentrating on common problem areas and conducive conditions in order to develop the right plan of action for your specific circumstance.

Our team of highly skilled pest technicians use the most innovative treatments and technologies to bring you effective results that last. We offer a long list of pest treatments, some of which include attic insulation, residual sprays, crack and crevice treatments, granular lawn treatments, crawl space encapsulations, and sand spraying of baseboards. Amco Pest Solutions is a QualityPro certified company and proud member of the NJAA, NPMA, and CAI. We offer same-day and emergency services, so you know that we're here for you whenever you need us. Reach out to us today to schedule your free inspection.
Schedule Your Free Inspection
Complete the form below to schedule your no obligation inspection with Amco Pest Solutions.