Bernardsville, NJ Pest Control
Nestled in the heart of the Raritan Valley region sits the idyllic borough of Bernardsville, NJ. This is a place where the residents speak fondly of their neighbors, and families thrive. However, rodents, insects, and other pests are not invited.
At Amco Pest Solutions, we want you to enjoy your pest-free properties and we can help you to achieve that goal with ease. Our expert team of QualityPro Certified technicians will provide professional pest control solutions to keep your home or commercial property protected against area pests.
Home Pest Control In Bernardsville, NJ
As a family-owned business, the professionals here at Amco Pest Solutions know the importance of quality family time. We want the time you spend with your family to be filled with memories of fun and laughter, not the stresses of dealing with unwanted insects, rodents, or other pests. No matter what pest pressure you find yourself facing in your Bernardsville home, Amco Pest Solutions has the tools and expertise to eliminate it.
We have three different residential pest management plans, allowing you options that fit your property's unique pest control needs. Our Home Protection Plan offers year-round protection from the pest pressures of each season. Our Convenience Plan is a comprehensive service plan that includes the offerings of the Home Protection Plan, as well as more frequent visits and more pest coverage options. Our Convenience Plan Plus includes the services offered in the previously mentioned pest management plans, plus additional service visits and expanded pest coverage options to protect your home from all pest pressures Bernardsville homeowners face.
With nearly a century of experience under our belts and a desire to keep families safe from local pests, you can trust our QualityPro Certified team at Amco Pest Solutions to deliver expert pest solutions for your Bernardsville, NJ, home.
Contact us today to schedule your free inspection! We look forward to working with you!
Three Things Everyone In Bernardsville, NJ Ought To Know About Wildlife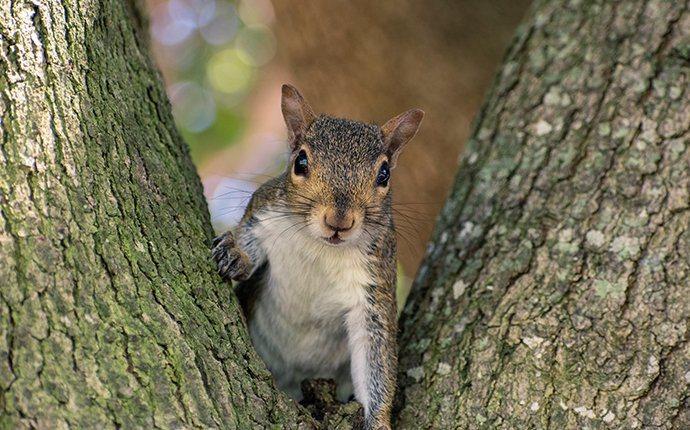 While squirrels and raccoons are entertaining to watch from afar, they must stay where they belong. If these creatures begin to invade your property, trouble comes with them, especially if they end up trapped in your home. There are three pieces of important information that we would like to share with you below that we believe the homeowners of Bernardsville should know about area wildlife and the dangers they bring.
Wild animals may be cute, but they aren't usually cuddly. Raccoons, opossums, and squirrels, commonly found in the forests of New Jersey or your backyard, are not domesticated animals and sometimes behave aggressively. They can also carry dangerous diseases, like rabies, which is transmissible to you and your pets. It is important to keep your distance from animals like these to avoid being bitten or scratched as they defend themselves.

Unwanted wildlife will wreak havoc on your home in search of food or shelter by ripping down siding or shingles to gain entry. The destruction will continue once they find themselves trapped inside. You can reduce your risk by sealing existing entry points and storing garbage in sealed containers away from your house. Make your home unappealing to the wildlife around it.

Wild animals are hosts to other unwanted pests that can more easily find their way inside of your home. Fleas and ticks are commonly found living off of the blood of their host animals and will drop off of them onto your lawn. From there they can be easily picked up by family pets and hitch a ride into your home. To avoid flea and tick infestations, discourage the area wildlife from hanging out on your property.
Unfortunately, some homeowners in Bernardsville find themselves falling victim to unwanted wildlife invading their homes. Luckily, you do not have to deal with the situation alone. The expert team of QualityPro Certified technicians at Amco Pest Solutions will help keep the wildlife pests where they belong. With nearly a century of experience, you can count on us to deliver the best pest control solutions to keep your home and family safe.
Contact us today to schedule your free inspection and learn more about our wildlife control!
How Much Damage Can Termites Cause In Bernardsville, NJ?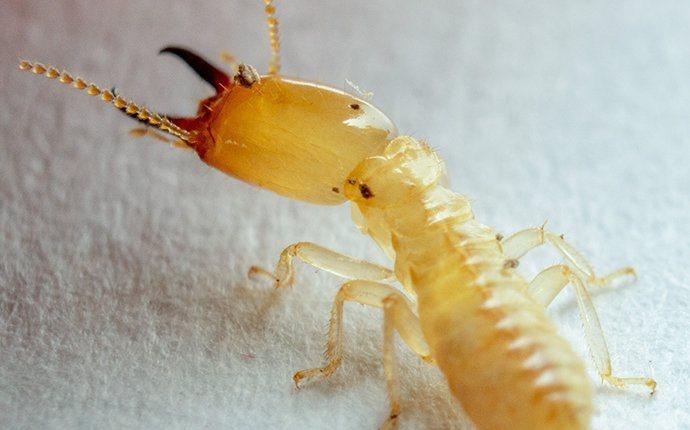 Termites spend the entirety of their sleepless lives eating, usually without seeing the light of day. The termites that do eventually make it out into the open are only there long enough to find a mate and set up a new colony in another unsuspecting homeowner's abode. These infestations often go unnoticed until damages become apparent and sometimes critical.
The amount of damage termites cause depends on the type of termite and the size of the colony. Experts estimate that a colony of 60,000 termites will take about five months to eat a one-foot section of a 2x4 beam. New Jersey is home to the eastern subterranean termite, and their colonies usually have millions of members. Imagine the amount of damage they can inflict in less than half a year.
Homeowners that leave their homes defenseless against termites will ultimately end up paying the price. The average cost of eliminating an active termite infestation and repairing damage caused by them is approximately $5,000. Sadly, these damages are not typically covered by homeowner's insurance and will be paid out of pocket. This is why it is important to employ professional termite control services to protect your home against these silent invaders.
With nearly a century of experience, our expert team of QualityPro Certified technicians at Amco Pest Solutions have the tools and expertise to eliminate the burden of termites and other area pests. As a family-owned and -operated business, we understand the importance of keeping your loved ones safe and protecting your home. We want to ensure that your Bernardsville, NJ, home is protected against the damages and financial burdens a termite infestation will bring.
Contact us today to schedule your free inspection or to learn more. We look forward to working with you!
Commercial Pest Control In Bernardsville, NJ
Your commercial property is no place for pests. Not only are they a hazard to your customers, employees, inventory, and buildings, but they threaten the reputation you've worked so diligently to build up. Fortunately, Bernardsville business owners do not have to face pests alone. At Amco Pest Solutions, we have an expert team of QualityPro Certified technicians to handle all of your pest control needs.
No two commercial spaces are the same, and every business requires a unique pest management plan. Amco Pest Solutions is proud to provide commercial pest control solutions tailored to the needs of your specific space. Some facilities we service include:
Educational

Healthcare

Hospitality

Restaurants

Warehouses

Condos and apartment buildings
Using Integrated Pest Management techniques, our talented team of experts uses state-of-the-art methods and tools to meet the individual needs of your space. Rest assured that the health and safety of our clients are always our top priority.
As a business that has been operating since 1935, we understand the vast amount of resources that go into building a successful operation and the importance of protecting those investments. Our professional team at Amco Pest Solutions places great emphasis on providing you the best customer experience. We keep your priorities in mind every step of the way, so you can trust that we will meet all of the pest management needs at your Bernardsville, NJ, commercial space.
Contact us to learn more or to schedule services. We look forward to working with you!
Schedule Your Free Inspection
Complete the form below to schedule your no obligation inspection with Amco Pest Solutions.