A Helpful Guide To Termite Prevention For Miami-Dade County Property Owners
October 28, 2020
Have you ever heard the phrase, "you're going to eat me out of house and home."? It's typically used to describe children with bottomless stomachs; however, we believe it better fits the behavior of termites. Although it hurts financially when children eat all the food in your fridge, it hurts much more when termites decide to eat your home itself. If you are looking for ways to keep termites out of your Miami-Dade County property, here is a helpful guide for you to use.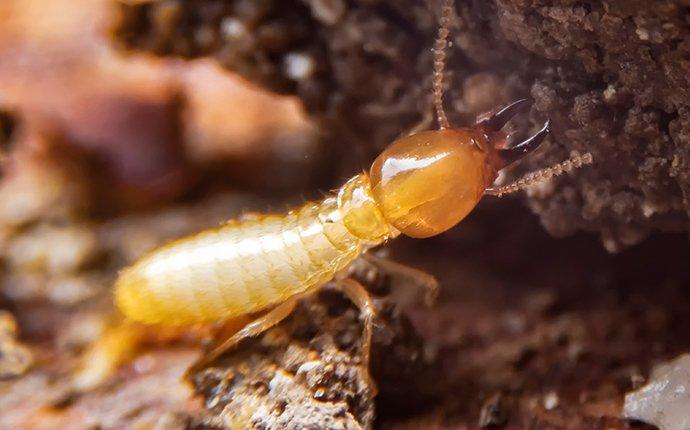 What Are Termites?
A few different species of termites exist here in the United States, the most common of which is the subterranean termite. We will be focusing on these wood-destroying pests today.
Subterranean termites are social insects that build colonies deep underground. Worker termites venture from these colonies to search for tasty cellulose, the main component found in wood. Termites find cellulose, out in nature, within decaying, rotting, or water damaged trees, roots, and foliage. Termites around homes look for any wood or paper-based material that is in the same condition. If wet cardboard, damp newspapers, wood-filled mulch, or any other form of wood-based material, litter your property, they will draw termites in. In the same way, if water-damage, rot, or decay is damaging your home's wood, termites will be likely to invade, causing further property damage.
Each year, termites cost homeowners here in America an estimated five billion dollars. This includes the cost of home repair as well as treatment. If termites manage to invade your Miami-Dade home, the damage will not be immediate. Most often, it takes several months to over a year for damage to present itself. Termites can chew through the home for this long due to how silently and stealthily they work. It is not uncommon for termite damage to go unnoticed for years before finally being detected. Let's make sure this doesn't become the case for you.
How To Prevent Termites
Many different factors attract termites to properties. To help you keep termites from causing trouble around yours, here are some great prevention tips our experts recommend.
Use a caulking gun or liquid cement to fill in gaps, holes, and cracks found in your home's exterior. Specifically check the foundation, around utility pipes, and along the frames of doors and windows.
Make sure there is a non-wood barrier between exterior soil and the wood of your home.
Avoid using wood-based mulch around your property.
Inspect your gutters and make sure they are properly channeling water away from your home's exterior.
Address leaky pipes, fixtures, and moisture-producing systems such as refrigerators, washers, and air conditioning units, in and around your home.
Use a dehumidifier indoors to keep moisture levels down.
Store piles of firewood and lumber at least 30 feet from your home's exterior.
Keep your yard clear of cellulose-based litter such as leaf piles, cardboard, newspaper, sticks, etc.
Remove dead stumps and trees from your property.
Repair or replace wood around your home that has been negatively affected by water-damage, rot, or decay.
The Best Way To Keep Termites Off Your Miami-Dade County Property
To take your termite prevention to the next level, invest in termite control courtesy of Amco Pest Solutions today! We offer quality and reliable answers to any and all pests problems you are up against and have the tools and equipment to get the job done right.
Give us a call today to find out what 80 years of quality pest control experience can lend to your Miami-Dade County home. Our team is standing by and ready to help.
Previous
Next