Here's Why You Need Professionals When You Have Bed Bugs In Your New Jersey Home
September 10, 2020
No one likes it when pests invade their home. It doesn't matter if they're only a nuisance or a direct threat, the end result is a strong desire to keep them away! One pest that is considered to be both a nuisance and a threat is the bed bug. Bed bugs are flat and round in appearance. They're also incredibly small, which makes detection difficult.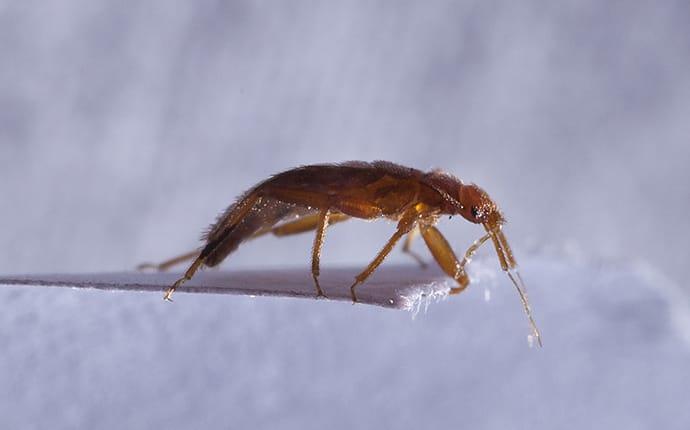 Bed bugs are known for their need for blood to survive. Similar to mosquitoes, these pests feed on human blood. As such, long-term exposure can result in signs of anemia. Due to their troublesome status, many people seek to handle their bed bug infestation on their own. And many people try do-it-yourself methods of bed bug control, believing that this route will be cheaper than getting professional help.
Should You DIY?
We all know that DIY solutions are potentially cheaper, up front, than professional solutions when it comes to pest control. However, that doesn't mean the time and money spent on tackling your bed bug problem is actually worth the investment. In case you're not convinced, let's examine the most common methods of DIY bed bug control:
Laundry time: It's been proven that washing machines and dryers can get hot enough to kill any bed bugs present on your bedding, clothing, or other washable materials. Make sure the cycle goes for at least 30 minutes to ensure bed bug elimination success.

Vacuuming: Those bed bugs and their eggs can be easily sucked up by a vacuum cleaner, which helps control the overall population. Be sure to seal the mattress, box spring, and other furniture to prevent future contamination.
The main drawback of these solutions is how narrow their scope is. Bed bugs travel by crawling, which means just because you see one on the couch, that doesn't mean they're all located on the couch. So many people try additional solutions such as:
At-home pesticides: The most common DIY solution used for bed bugs. It's also the most ineffective. Bed bugs have been reported to have built up an immunity to a range of pesticides thanks to the enzymes they produce. When you consider it can cost up to $15 a can for the most basic pesticides (and more for the good ones), this expense can add up since they don't fully eliminate a bed bug infestation.
Essential oils: It was proven in a controlled environment that this solution works on eliminating bed bugs. However, once introduced to the real world, this solution was less than effective. Don't waste the $7-$20 per bottle only to have your home still infested.
When it comes to bed bugs, final results matter. Sure, some of these solutions provide some results, but when you consider the time and money spent just to get sub-par results (and THEN reaching out to the pros), it's clear that DIY is a lot more costly than seeking professional assistance in the first place.
Bed Bug Control From Amco Pest Solutions
When bed bugs invade the home, life has taken a turn for the worst. That's why our team works quickly to address bed bug problems. We possess the tools and experience needed to get rid of your bed bug problem the first time. Count on us to save you time, money, and stress in the long run.
We guarantee our success by utilizing our proven approach every time, without fail. We begin with a free inspection. This inspection ensures we identify the appropriate pest from the start so the right treatment can be prescribed. Once identified, we begin treatment tailored to the pest in question. For bed bugs, we use a spray treatment and then steam the beds. In addition, we treat the whole house so no bugs can escape. Finally, we provide a follow-up service to ensure ongoing protection so your bed bug problem is a thing of the past.
Ready to check out your bed bug control options? Give us a call to speak with one of our agents about our professional pest control services or fill out our online form to schedule your free quote.
Previous
Next