Bridgewater, NJ Pest Control
The township of Bridgewater, NJ, has easy access to city life while maintaining the suburban calm for which it's known. It's an ideal place to lay down roots, which is exactly what local pest populations love to do here throughout the year. These intruders seek entry onto our properties in search of food, water, and shelter, exposing us to the many dangers of pest infestation. If you want to secure year-round protection from the pest professionals, you've come to the right place.

Welcome to Amco Pest Solutions. We are a full-service, family-owned and operated business that has been in the pest control industry since 1935. For more than 80 years, we've provided residential and commercial pest solutions to properties across Somerset County and the surrounding areas, dedicated to providing our valued customers with quality, excellence, and integrity. As a QualityPro certified company, we take customer satisfaction and safety very seriously. Call us to set up your complimentary inspection and estimate.
Residential Pest Control In Bridgewater, NJ
Pests are unwelcome guests that Bridgewater homeowners should be wary of all year long. When these intruders find their way into your house, they make themselves at home and start massively increasing their populations. This poses a real risk to the health and safety of you and your loved ones, which is why we recommend professional pest protection. Amco Pest Solutions offers dependable residential pest control solutions that local homeowners can feel good about.

Beginning with a thorough inspection, we develop the right treatment plan for you and your property and then return throughout the year for follow up to make sure everything stays pest-free. Our Integrated Pest Management (IPM) solutions are always effective, healthy, and guaranteed. We know how important it is to keep your loved ones safe, which is why all of our treatments are child-friendly and pet-friendly. Contact us to learn more.
What Bridgewater, NJ Property Owners Ought To Know About Mice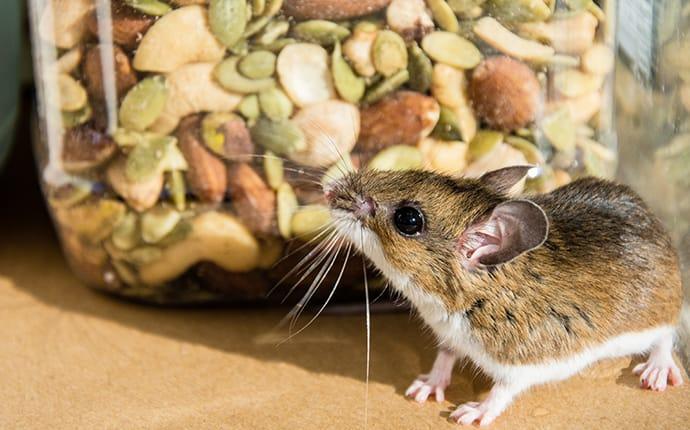 Not only are they disconcerting to see, but there are a lot of potential problems that come along with the presence of mice. Firstly, rodents, in general, eat decaying matter, garbage, and pretty much anything they can get their little mouths on. They can contaminate every inch of your property and expose you to a long list of diseases, including salmonellosis, rabies, hantavirus, and many others.

As if these diseases weren't enough, mice can also cause significant destruction to the structure of your home or business. They nibble away at insulation and weaken the construction, putting you and your loved ones in danger. They also transport other pests into your home such as bed bugs, ticks, and fleas. So, instead of just the rodent infestation to worry about, you now have a whole list of potential infestations to agonize over. The team at Amco Pest Solutions offers the best in rodent control and prevention, so call us today; there's no time to waste.
How To Identify Bed Bug Activity In Bridgewater, NJ Home And Business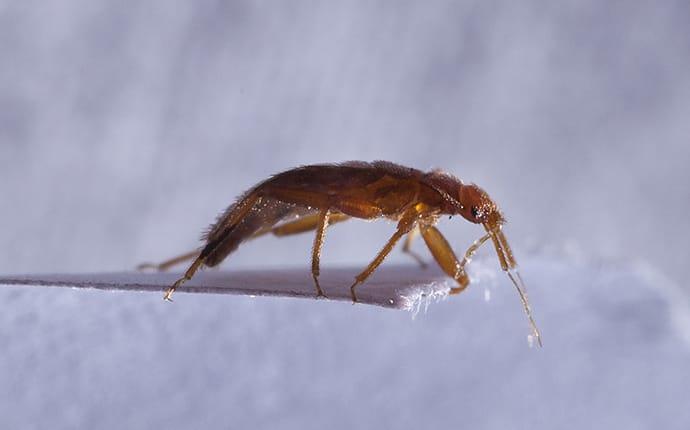 When bed bugs infest your property, everything is affected. Their ability to move from one place to the next means they are capable of quickly spreading their populations to every area of the house. Once they get out, there's no telling where you may find them. For these reasons, it's crucial to be able to identify signs of bed bug activity. The main signs of bed bugs are:
Eggshells and shed skins around hiding areas.

Rusty, dark excrement, and fecal spots on linens, mattresses, clothing, and walls.

Small red spots on bedding and linens.

Tiny red bites in a linear formation.
If you think you may detect bed bug activity, it's important to act fast. The best plan of action is to call in an experienced pest control company. Amco Pest Solutions has the expertise and necessary equipment to effectively rid your property of bed bugs. Call us today for a professional consultation and a free inspection.
Commercial Pest Control In Bridgewater, NJ
There is a diverse selection of commercial facilities in the local area, but there is one thing that they all have in common. From restaurants to healthcare facilities, all businesses are unfortunately susceptible to pest activity. Pests pose a threat to your property, your reputation, and the longevity of your business overall, which is why it's important to rely on help from the pest experts.

Amco Pest Solutions offers complete commercial pest control services to businesses throughout Bridgewater and the surrounding areas. We protect a variety of facilities from the harmful consequences of pest activity, offering year-round protection from common invaders, such as ants, bed bugs, termites, cockroaches, stinging insects, fleas, rodents, ticks, spiders, and wildlife. We're a QualityPro certified company and member of the NJAA, NPMA, and CAI, so you can trust you're in good hands when you're with us. Give us a call today to further discuss your commercial pest control needs.
Schedule Your Free Inspection
Complete the form below to schedule your no obligation inspection with Amco Pest Solutions.