Carteret, New Jersey Pest Control
New Jersey's Middlesex County is perhaps the most popular county in the state, located in its northeasternmost spiral. Many boroughs have split off from Middlesex's surrounding cities, including the growing neighborhood of Carteret. This New Jersey staple is home to more than 20,000 people and is growing by more than 10% each year. The borough is located right on the water and can view the New York City skyline from Waterfront Park. Carteret is a town of people focused on the future, consisting of busy professionals and families who have little time for anything unnecessary. Unfortunately, there are some complications for locals in Carteret that may draw their attention away, including the presence of pests.
Infestations by insects, mammals, and parasitic animals can be extremely distracting, and drastically reduce the local quality of life. Home and business owners both vouch for the overall security found in ongoing pest prevention services. For more than 80 years in the pest control business, Amco Pest Solutions has been serving Carteret, NJ from the very beginning. By applying professional strength products and years of expertise in the industry, we have never faced a pest problem we couldn't handle. Book a free estimate online, over the phone, or through an online contact form today.
Home Pest Control In Carteret, NJ
No matter how big or small your Carteret home may be, pest infestations are still a large concern for you and your family. From lawn ants to bed bugs, pests are not picky about where or when they choose to settle down. If your home happens to lie at the epicenter of their infestation, you may struggle to remove them without professional help.
At Amco Pest Solutions, we provide carefully vetted residential pest control plans that are adapted to meet many needs:
Home Protection Plan for basic concerns.
Convenience Plan for additional pest efforts.
Convenience Plan Plus for the best in residential pest control.
Schedule a free residential pest inspection and pick a plan that's right for you.
Carteret, New Jersey Homeowners Guide To Avoiding Ants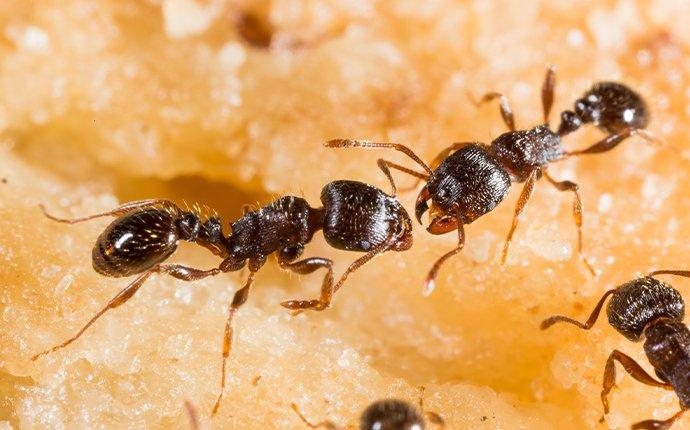 Ants are not necessarily the most dangerous pest you could encounter in Carteret, but they are arguably the most frustrating. Species such as carpenter ants, odorous house ants, fire ants, and pharaoh ants have the potential to cause serious contamination in food or water sources, as well as to destroy structural supports. If you think or know that ants are anywhere near the premises, it will be time to act.
Carteret homeowners can follow these helpful steps for avoiding ants near their property:
Mitigate the amount of food or water that is accessible from the home. Wipe away all smears and crumbs as soon as they are made. Wash and dry dishes immediately to remove excess food.
Store all trash and food waste inside a strong plastic bag. Keep these bags inside of airtight bins whenever possible. Remove filled trash bags from the home at least once per week.
Keep your lawn as well-manicured as possible. Keep the grass cut short, the bushes trimmed low, and any other vegetation trimmed away from the sides of the home.
Enforce your protection plans with professional assurance. Get an ant control program from Amco Pest Solutions for the best in defense.
Three Steps You Can Take To Prevent Bed Bugs In Carteret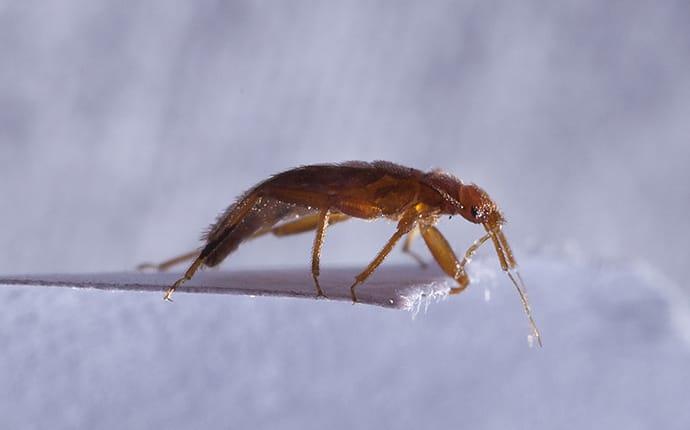 Bed bugs are a dangerous and ever-threatening part of life here in Carteret. If these pests could be anywhere near your property, follow these preventative actions right away:
1. Wash all clothing that you may have taken with you while on a trip. Do what you can to run them on the highest possible heat settings (washer and dryer).
2. Carefully inspect your overnight lodgings for signs of pest activity. If feeding spots, excrement stains, or exoskeletons are visible, leave the premises immediately.
3. Invest in ongoing bed bug protection with the team at Amco Pest Solutions.
Make sure your sleep at night is uninvaded. Call us today to get your free initial bed bug inspection and begin effective bed bug control!
Commercial Pest Control In Carteret, NJ
The temptation to operate without a commercial pest control plan is dangerous around Carteret, NJ. Many business owners have tried to provide their own do-it-yourself (DIY) efforts or home remedies, often with disastrous results. Pests that take over commercial businesses may inevitably destroy everything that owners have worked so hard to achieve. Ruined customer loyalty, concerned employees, and a hollow profit margin could force you to close your business for good.
Commercial pest control plans from Amco Pest Solutions were specifically built to address Carteret's unique pest concerns. Our team is extremely familiar with the activities of local pests and has been creating customized pest plans for more than 80 years. We serve our local clients by:
Practicing odor removal
Adding fly mitigation strategies
Using Integrated Pest Management
Managing bed bug infestations
Preventative maintenance services
See the Amco difference in your Carteret business. Call today and get a free estimate right away.
Schedule Your Free Inspection
Complete the form below to schedule your no obligation inspection with Amco Pest Solutions.