Cliffside Park, New Jersey Pest Control
1894 reflected an interesting period of New Jersey history. After a boom in popularity for the neighboring state of New York, thousands of home and business owners flocked to Bergen County to begin a life of their own. This movement was known as "Boroughitis," in which surrounding cities began to separate into unique boroughs. One of these included Cliffside Park, a popular portion of the old Ridgefield Township. Today, Cliffside Park is home to more than 25,000 people. The countless highrises across the Hudson Palisades, large apartment complexes near the city center, and several suburban neighborhoods are just a small glimpse of what this town truly offers.
However, there are far more than human inhabitants in Cliffside Park. Unfortunately, large numbers of pests have also chosen to move in, bringing with them the many dangers and damages of deep-set infestations. No matter how big or small your needs may be, the qualified team at Amco Pest Solutions has everything you need to stay safe and pest-free. Find out how Amco could best serve your property type by calling our Cliffside Park office now.
Home Pest Control In Cliffside Park, NJ
Every homeowner in Cliffside Park has a different type of pest need. From ongoing pest infestations to potential insect vectors, no residential property is ever the same in terms of pest protection. That's why Amco Pest Solutions offers three uniquely tailored residential pest control programs, each designed to fit a different niche in Cliffside Park.
1. Home Protection Plans defend against more than 30+ types of pests.
2. Convenience Plans offer year-round services with both interior and exterior treatment options.
3. Convenience Plans Plus provides top-of-the-line products and fully operational termite coverage that gives your home the ultimate pest advantage.
Learn more about our residential pest control plans by calling or chatting with us online.
What Can I Do To Avoid Ants In Cliffside Park, New Jersey?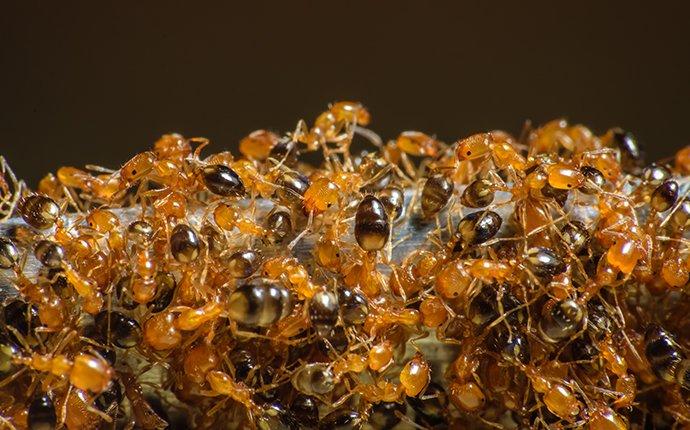 There are at least four major species of ants found here in Cliffside Park: carpenter ants, fire ants, pharaoh ants, and pavement ants. The severity of these insects range from nuisance pests to dangerous animals and may cause food contamination, the spread of illness, or the destruction of wood or structural supports.
Here are just a few things you can do to avoid these creatures in the yard:
Address overgrown grasses, trees, and other shrubberies. Do what you can to keep the yard as well-manicured as possible.
Store firewood at least 25 feet away from the sides of the home. This should prevent pests like carpenter ants from finding a way inside.
Eliminate standing water puddles in the yard. Fill ditches, potholes, dips, or vernal pools with topsoil.
Consult with Amco Pest Solutions for a targeted ant prevention plan on your property.
Amco Pest Solutions is your local Cliffside Park provider of ant protection. Secure a residential or commercial plan at your earliest convenience.
Three Things You Probably Didn't Know About Bed Bugs In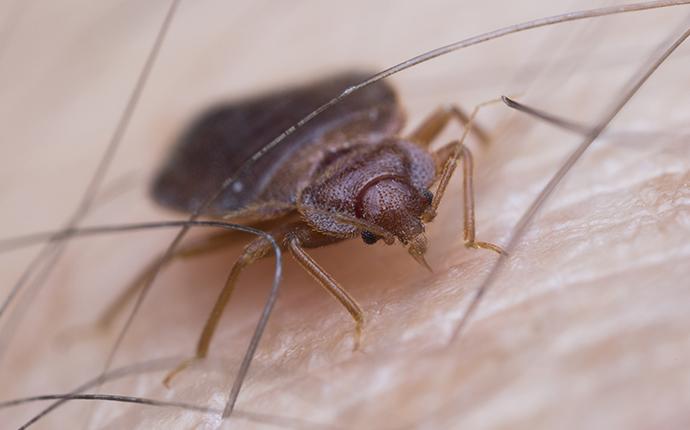 The bed bugs found around Cliffside Park can be extremely concerning for local home and business owners. Although bed bugs are not known to spread serious illness or disease, they are proven to cause itching, insomnia, anemia, or secondary infections.
Below are three other facts about Cliffside Park bed bugs that you likely did not know:
1. Bed bugs can live for up to five months without feeding. This means that frequent re-occurrences or re-infestations are entirely possible within half a year.
2. Despite what you may have read online, bed bugs can be seen by the naked eye. These insects are often described to be the same size and shape of an apple seed, or roughly ¼ of an inch long. These pests are a tan to dark brown depending on their frequency of feeding.
3. The vast majority of bed bugs cannot be killed with do-it-yourself (DIY) products. Although they may help to slightly reduce populations, they are not able to destroy an entire infestation.
Bed bug control from Amco Pest Solutions is your one-stop solution for encroaching infestations. Submit an online contact form to get a bed bug inspection today.
Commercial Pest Control In Cliffside Park, NJ
The pests that plague commercial businesses around Cliffside Park are extremely detrimental to daily life. Insects, mammals, and parasitic pests can scare away customers, lower profit margins, and ultimately keep your business from reaching its full potential.
This all changes with commercial pest control plans from Amco Pest Solutions. We take pride in serving local establishments with over 80 years of expertise and protecting those we care about with services that truly work. We currently serve businesses that operate in the following industries:
Healthcare
Education
Food Service
Office Work
Government
Retail
If you don't see your industry on our list, our team may still be able to help. Learn more about the future of our pest protection with Amco Pest Solutions.
Schedule Your Free Inspection
Complete the form below to schedule your no obligation inspection with Amco Pest Solutions.