Effective Pest Control In Clinton, NJ
Clinton, NJ, is a scenic town with friendly people, beautiful houses, and a lovely setting. With the Spruce Run Reservoir just north of town, we have easy access to water, and that means our humidity levels are considerable throughout the year. Increased humidity means increased pest activity, and that means your Clinton property is vulnerable to the possibility of pest infestation all year long. If you want to effectively protect your home or business from pests, the best thing to do is to call in the pest professionals.

Amco Pest Solutions is a family-owned-and-operated business that provides full-service pest control solutions to homes and businesses across Hunterdon County and surrounding New Jersey communities. With more than 80 years of experience in the business, we've seen it all, and we're ready to handle your pest problem, whatever it may be. We are proud members of the NJAA, NPMA, and CAI, and our company is QualityPro certified, so you can rest assured knowing your property is in the best, most knowledgeable hands possible. Call us today to get started.
Residential Pest Control In Clinton, NJ
Your house is where you and your loved ones should feel the safest, but if pests get in the way, that sense of safety is seriously threatened. Amco Pest Solutions offers comprehensive residential pest control solutions that Clinton homeowners can count on. Our year-round services provide your home with comprehensive pest coverage so you can keep your loved ones safe and protected against infestation. Some of the common New Jersey pests we regularly deal with include: termites, ants, spiders, bed bugs, rodents, cockroaches, fleas, ticks, stinging insects, and wildlife.

We offer a long list of pest treatments, including crawl space encapsulations, attic insulation, granular lawn treatments, crack and crevice treatments, residual sprays, and sand spraying of baseboards. Our follow-up visits are scheduled on a monthly, bi-monthly, or quarterly basis to meet your needs, and with our seasonal maintenance and emergency services, you can feel secure knowing your property is protected around the clock. Call us to schedule your free inspection and we'll get started right away.
Are Mosquitoes Dangerous In Clinton, NJ?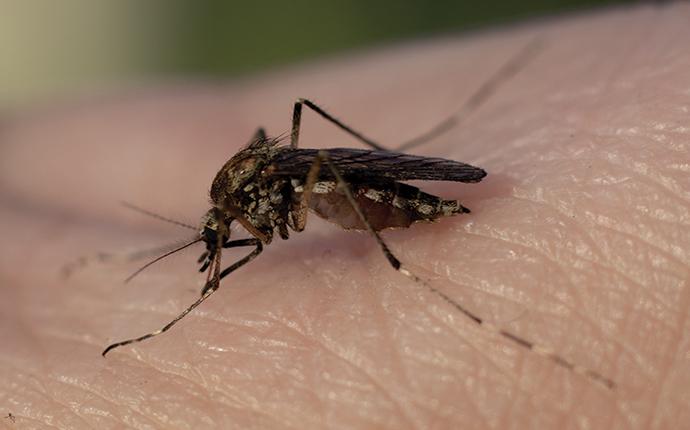 We're all aware of the nuisance of mosquito bites, but have you ever wondered what's going on under the surface? Mosquitoes are vector pests, meaning they pick up pathogens, bacteria, and a long list of illnesses from one host and then spread it to the next. If you get bitten by an infected mosquito, there are a lot of diseases that you're at risk for, including malaria, encephalitis, Zika, West Nile, tularemia, and many others.

These vector-borne illnesses can be quite serious and life-threatening. This is why it's so important to take mosquito control seriously. In order to protect yourself and your loved ones from these diseases, you should get your property treated by a professional pest control company. Here at Amco Pest Solutions, our mosquito treatment and prevention services destroy any signs of mosquito activity and eliminate all conducive conditions to keep them out for good.
The Consequences Of Termite Damage In Clinton, NJ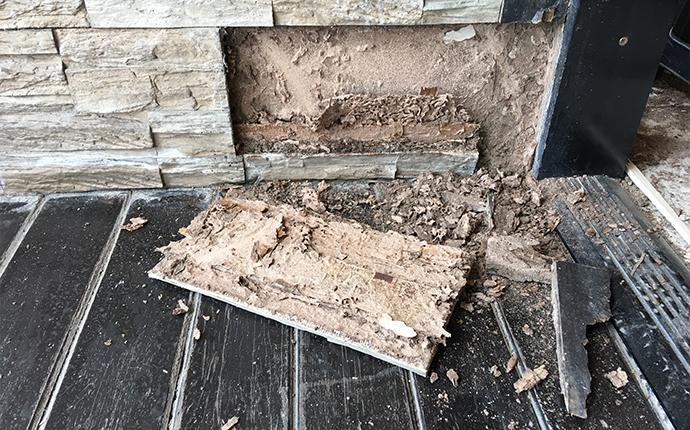 Termite control is essential for all homeowners and business owners. Why? Because these tiny wood-eaters can cause large-scale damage to the structural integrity of your property. Termites feed on wood, eating through support beams, floorboards, ceiling posts, and other structural timbers, essentially destroying your property from the inside out.

No one wants to spend thousands of dollars on major repairs due to the detriments of termite damage. That's why you should secure professional termite control services from the team at Amco Pest Solutions. Our certified pest experts have the necessary expertise to identify and eliminate all termite activity from your property. The best protection from termite activity is preventive action, so contact us today to set up an initial service visit. We offer free inspections for your convenience.
Commercial Pest Control In Clinton, NJ
Clinton businesses are all susceptible to pest infestation, and that is a nightmare waiting to happen. If you want to effectively protect your business from the dangers of infestation, professional pest control is the way to go. Here at Amco Pest Solutions, we provide trusted commercial pest control services to a long list of properties, including healthcare facilities, restaurants, schools, and government buildings. Whatever type of business you run, and whatever kind of pest problem you're dealing with, the team at Amco is here to help.

We start with a thorough inspection of the interior and exterior of your facility, concentrating on common problem areas and conducive conditions in order to develop the right plan of action to prevent or treat an infestation. We use top-of-the-line products and innovative technologies to treat the infestation and prevent it from reoccurring in the future. Contact us today to discuss your commercial pest control needs, and we'll get your inspection on the calendar.
Schedule Your Free Inspection
Complete the form below to schedule your no obligation inspection with Amco Pest Solutions.