Coconut Creek, Florida Pest Control
One of the northernmost cities of Broward County, Florida, the township of Coconut Creek is considered a hot spot for tourists, spring breakers, and residents alike. The city is located just 37 miles above the major city of Miami, currently home to over 60,000 unique home and business owners. Due to its extremely close location to major Floridian cities, Coconut Creek is a proud member of the Miami-Fort Lauderdale-West Palm Beach metropolitan area. This town is sometimes called the "Butterfly Capital of the World" by visitors, as Coconut Creek is home to the world's largest butterfly aviary. Surrounded by lush greenery, rolling Atlantic waves, and wildlife of all kinds, Coconut Creek is a city coveted for its close relationship with nature.
For more than 80 years and counting, the team at Amco Pest Solutions has been Coconut Creek's dedicated provider of pest management and control. We have experience removing pests from every home and business type, from large residential properties to small businesses and micro industries. If you're looking for expert pest control with meaningful, lasting results, contact Amco Pest Solutions to speak with a representative right away. We can't wait to start making a difference in your quality of life!
Home Pest Control In Coconut Creek, FL
What does it mean to have quality residential pest control services? At Amco Pest Solutions, we focus our time on developing meaningful management and extermination for all homeowners. Every property is different, and every home battles unique kinds of pests according to microclimate, lawn type, and family preference. Here are a few ways we protect Coconut Creek homeowners from pests:
1. Home Protection Plans make it easy to safeguard your home and lawn from insect activity. Amco Pest Solutions offers basic protection during a four-month cycle that helps you instantly diagnose and eliminate encroaching pests.
2. Maximize your household sustainability with our ongoing Convenience Plan. Best for intermediate pest control needs, we simplify the management process in several ways.
3. Get the very best our team has to offer by investing in the Convenience Plan Plus providing access to the best of the best in pest control, as well as innovative new management opportunities from developing programs. Plus, enjoy year-round termite monitoring stations that keep your property safe from harm.
Learn about how Amco Pest Solutions' residential pest control programs can make a difference in your lifestyle. Contact our Coconut Creek branch to schedule an initial appointment.
Avoid Bed Bugs In Coconut Creek With These Tips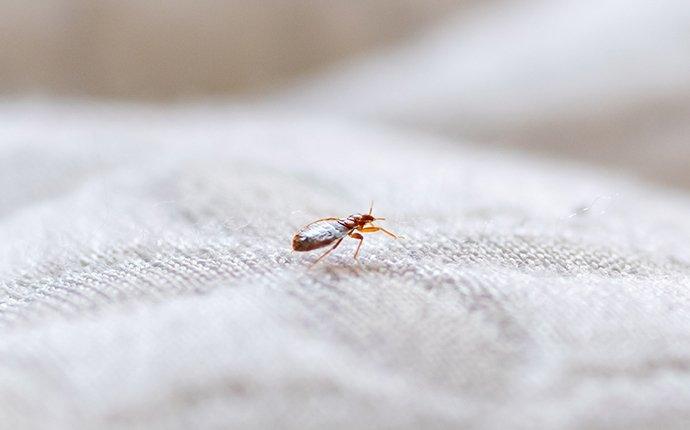 Have bed bugs arrived on your side of town? Instead of feeling overwhelmed, arm yourself with some of these simple tips:
Be sure to wash clothes in the highest possible heat settings after a vacation. Whether or not you wore said articles of clothing, be sure to run them through a machine.
Be cautious about purchasing secondhand items from unknown sources. Furniture and appliances should be treated with skepticism, especially when purchasing from a new store.
Keep an eye out for signs of bed bugs in your home. This may include excrement splatter, feeding spots, or a sweet odor in the home.
Once bed bugs are spotted inside your home, you will need to seek professional bed bug control right away. For residential or commercial bed bug elimination efforts, reach out to the team at Amco Pest Solutions.
Four Tips To Prevent Termites In Coconut Creek, Florida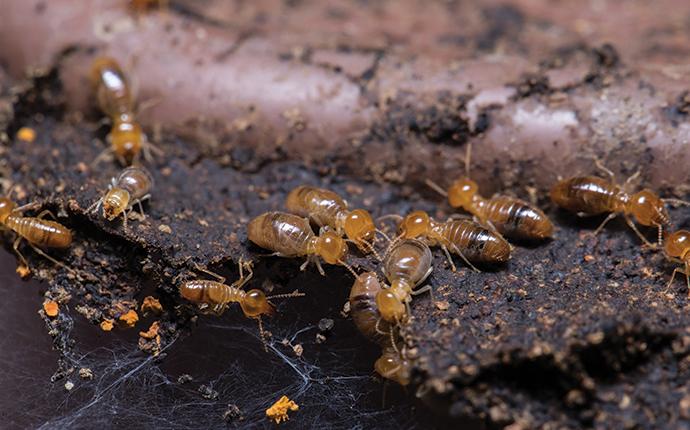 Termites can be dangerous pests on any Coconut Creek property. The following are four simple tips that prevent their arrival around your home or business.
1. Treat all household wood with a termite preventative spray.
2. Reduce household moisture by running a dehumidifier in chronic locations.
3. Secure ongoing termite support from a professional team such as Amco Pest Control.
4. Hang desiccant bags for additional help.
Schedule an initial termite inspection by calling Amco Pest Solutions as soon as possible. We are prepared to answer all inquiries right away.
Commercial Pest Control In Coconut Creek, FL
South Florida businesses already have a lot on their plates. Between the management of ongoing customers, tourism traffic, and the busy summer season, it is almost impossible to keep up with demand. That's why the presence of pests in your business could dramatically prevent you from turning a profit. Pests eat away at your bottom line and your bottom dollar, preventing customers from creating lasting relationships with your brand.
Amco Pest Solutions simplifies commercial pest control, offering uniquely designed plans for all customers. We have gained over 80 years of experience serving industries like:
Office Buildings
Retail Strips
Grocery Stores
Food Prep Services
Manufacturing
Arm yourself with a commercial pest control program made exclusively for south Florida residents. Amco Pest Solutions is prepared to give you a free estimate at a time convenient to you.
Schedule Your Free Inspection
Complete the form below to schedule your no obligation inspection with Amco Pest Solutions.