Coral Gables, Florida Pest Control
Home to the world-renowned Miami University, Coral Gables is one of Florida's most affluent eastern communities. This beautiful slice of the Atlantic coast is known for its strict zoning laws, popular tourist attractions, and historic character. A choice of 50,000 people live within this specialized neighborhood, sometimes referred to as "The City Beautiful." There is a large number of tourists who travel here during the summer months, soaking in the sunshine at one of the area's localized beaches. Today, Coral Gables is home to some of the wealthiest zip codes in America, including but not limited to Tahiti Beach, Snapper Creek, and Old Cutler Bay.
The people of Coral Gables deserve the very best services and amenities that can be provided, including but not limited to superior pest control services. Amco Pest Solutions is Coral Gables' favorite provider of localized pest control, serving our friends, families, and neighbors since the 1930s. With almost a century of pest control experience in our books, we can safely say that our commitment to excellence continuously breeds results for our valued clientele. Join the Amco Pest Solutions family to gain access to residential, commercial, and specialty pest control options. Fill out the online contact form today and get connected with a Coral Gables provider.
Home Pest Control In Coral Gables, FL
Residential homeowners in Coral Gables love Amco Pest Solutions for many reasons. From actionable advice to thoughtful solutions, our team simplifies pest management and increases customer peace of mind. We understand that pest control is a scary and often uncertain aspect of homeownership. That's why we work hard to develop accessible and world-class services that outdo all our competition.
Each of our three residential pest control options provides opportunities to combat pests at all levels of infestation. A few of our included services offer:
Protection against more than 30 species of pest
Emergency and same day services
Interior and exterior treatment options
Year-round protection programs
Carpenter ant, pharaoh ant, and acrobat ant control
Termite monitoring stations
Carpenter bee control
And much more!
Choose between one of three plans for your household needs. Lock in your pest control options with Amco Pest Solutions by calling our Coral Gables hotline.
Why You Don't Want Squirrels Hanging Around Your Coral Gables Property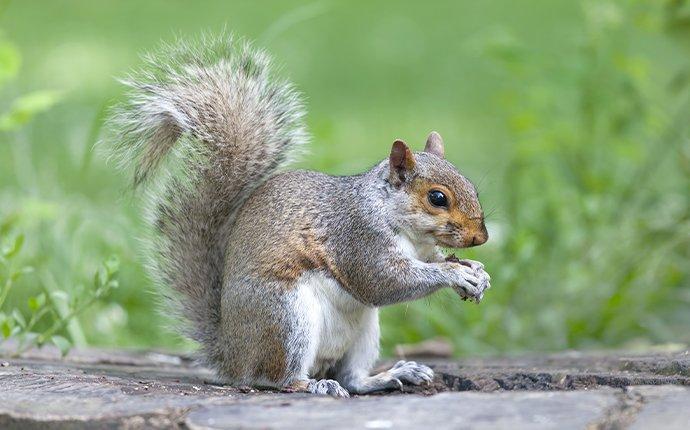 Squirrels are an unnecessary and frustrating pest to find around Coral Gable's homes and businesses. Despite their sweet and fluffy exteriors, squirrels are actually extremely destructive rodents. These wildlife creatures have been known to chew through plastics, destroy wood, ruin insulation, and otherwise nest inside homes. This behavior can quickly transmit disease and additional injuries, which leads to more destruction.
Squirrels may also cause the following dangers:
Accidental electrical fires
The destruction of gardens and lawns
Hantavirus spread through tiny water droplets in the air
Secondary pest infestations such as fleas
Physical bites or scratches when threatened
If your Coral Gables property begins to notice an uptick in squirrel activity, contact the professionals at Amco Pest Solutions. Our free emergency wildlife services will quickly trap any squirrel infesting your property, providing you with better peace of mind and enduring protection.
Carpenter Ants In Your Coral Gables, Florida Home Is Serious Business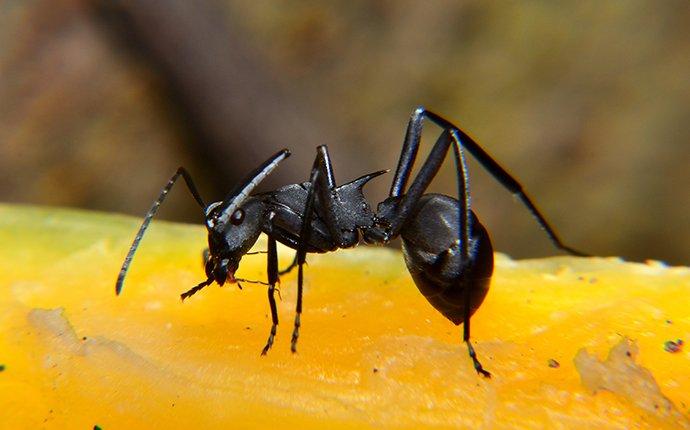 There may be many reasons why carpenter ants have decided to take up residence around your Coral Gables home. From compromised wooden structures to cracks and crevices in the home, these dangerous creatures may be slowly chewing away at your structural foundations.
If you think or know that there is a heavy presence of carpenter ants around your Coral Gables home, take the first step in the right direction by contacting Amco Pest Solutions. Almost 100 years of service in the pest control business has provided us with plenty of answers to your carpenter ant questions. Confirm an initial ant inspection by calling, clicking, or contacting our Coral Gables team.
Commercial Pest Control In Coral Gables, FL

Customers in the Coral Gables area have come to expect only the best from brands, stores, and businesses. As a local commercial property owner, you are held to an extremely high standard of service, and cannot miss the mark on any occasion. If a pest situation ever takes hold of your local property, you may find yourself in the midst of tumultuous circumstances, lowered customer retention, and poor word of mouth.
Protect your business with a layer of foolproof management with Amco Pest Solutions. We have experience serving industry niches from all over the country, including New Jersey, New York, and the eastern border of Florida. Below are just a few of the industries we care for:
Grocery stores
Educational facilities
HOAs
Property management groups
Restaurants
Office Buildings
Want to see how we can revolutionize your commercial pest control? Call the Coral Gables branch of Amco Pest Solutions to be connected with a representative as soon as possible.
Schedule Your Free Inspection
Complete the form below to schedule your no obligation inspection with Amco Pest Solutions.