Coral Springs, Florida Pest Control
From the early days of farms and cattle fields, to the thriving metropolis it is today, Coral Springs, FL has had a long history of growth and progress. Just 24 square miles, Coral Springs has become one of the area's fastest growing and thriving cities. However, as the city continues to grow, so does the level of pest activity. Where there are people, there are pests, and that means our homes and businesses are in danger of experiencing pest infestation.

The best way to guard your Coral Springs property from the detriments of pest infestation is to get help from the pest professionals. Amco Pest Solutions is a full-service pest control company that has been servicing residential and commercial clients all over Broward County, and the surrounding areas, since 1935. We are a family-owned and operated company that is dedicated to protecting the local community from the dangers of pest infestation. Call today for your free estimate.
Home Pest Control In Coral Springs, FL
There's a lot to stay on top of when you own a home, and it can become overwhelming. That's why we recommend ongoing pest control services from the professionals. Amco Pest Solutions is here to provide you with top-of-the-line residential pest control services. We perform a variety of pest treatments, some of which include:
Attic insulation.

Crack and crevice treatments.

Crawl space encapsulations.

Exterior foundation perimeter.

Granular lawn treatments.

Residual sprays.

Sand spraying of baseboards.
Our full-service business provides quality treatments that are always safe, always reliable, and always effective. Give us a call today to discuss your residential pest control needs. We're here to keep you and your loved ones protected from infestation all year long.
Four House Fly Prevention Tips For Coral Springs Residents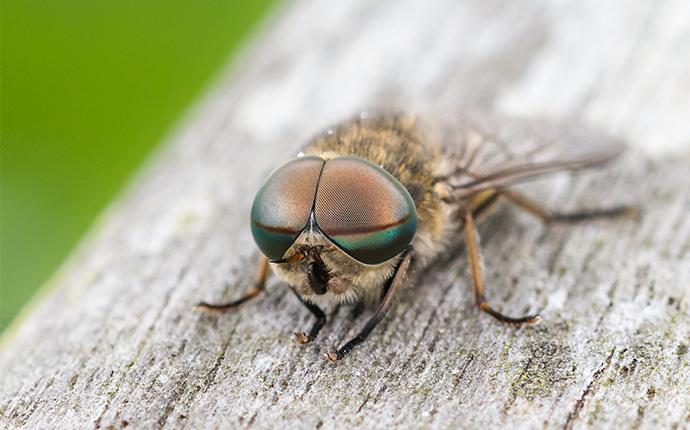 Flies are very unsanitary, and it's important to be aware of them around your Coral Springs home. Fly activity causes serious contamination throughout your property, and it poses health risks to you and your family. That's why it's a good idea to be proactive in your efforts to prevent flies on your property. Here are four fly prevention tips to try:
1. Store food in airtight containers, and clean up crumbs and spills right away.

2. Eliminate clogged drains and dirty dishes to reduce food sources.

3. Replace damaged or torn screens, and seal cracks and holes to prevent entry.

4. Take out trash regularly, and store garbage in well-sealed bins.
While these tips are helpful, none of them are as reliable as ongoing services from the pest experts. The team at Amco Pest Solutions offers year-round coverage from fly infestation. We will detect and exterminate all fly activity, and help you keep them away from your home moving forward. Get in touch with us today to learn more about our fly services.
The Importance Of Professional Bed Bug Removal In Coral Springs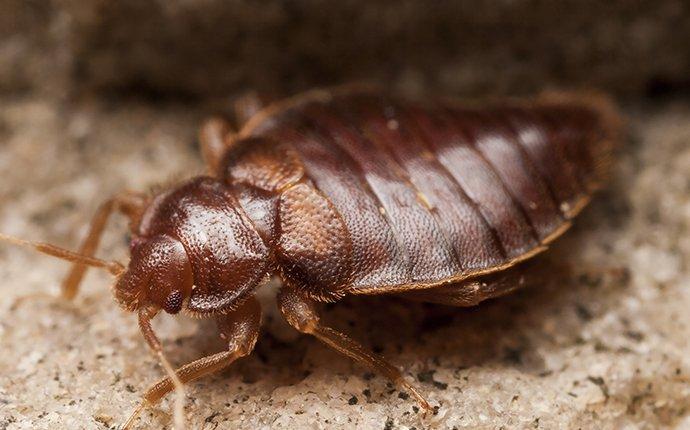 Bed bugs are tiny, sneaky pests that feed on human blood. They can cause widespread infestation very quickly, and it can be extremely difficult to tackle on your own. The best way to approach your bed bug control needs is to leave it to the experts. Here are three reasons why you should consider professional bed bug control services:

As nocturnal pests, bed bugs are mainly active at night, meaning it's very hard for us to catch them during feeding. Only a team of professionals can accurately detect bed bugs, and assess the scope of the infestation. Another thing to think about is that bed bug infestation isn't limited to your bed. These parasitic pests hitchhike from one place to the next via a person or object going into a different room. They spread fast, and it can be unmanageable.

Even if you were to successfully remove bed bugs from one room, there are multiple areas throughout the property where they've already laid eggs. Only the pros can tackle the full spectrum of the infestation. Amco Pest Solutions provides professional bed bug control services that Coral Springs property owners can rely on. Give us a call to hear more about our bed bug treatments, and we'll set up your initial inspection right away.
Commercial Pest Control In Coral Springs, FL
The best way to protect your Coral Springs business from pests is to secure professional help. Amco Pest Solutions offers dependable commercial pest solutions that local business owners can rely on. We protect a variety of facilities from the harmful consequences of pest activity, offering year-round protection from common invaders, such as ants, bed bugs, cockroaches, fleas, ticks, rodents, spiders, stinging insects, termites, and wildlife.

Our educated pest technicians use dependable IPM (Integrated Pest Management) systems to bring you an absolutely pest-free business all year-long. We use the most up-to-date technologies and innovative products to treat your commercial property from all angles. We are proud members of the NJAA, NPMA, and CAI, and our company is QualityPro certified, so you can rest assured knowing your property is in the best hands possible. Contact us to learn more.
Schedule Your Free Inspection
Complete the form below to schedule your no obligation inspection with Amco Pest Solutions.