Comprehensive Pest Control In Cranford, NJ
The township of Cranford, NJ, is filled with historic properties, beautiful homes, and gorgeous parks to enjoy year-round. Located along the Rahway River, our community experiences considerable levels of humidity, and we all know what that means. Increased moisture levels lead to increased pest activity because these sneaky intruders are always seeking sources of water. Unfortunately, that puts your Cranford property at risk of experiencing pest infestation, and the best protection you can get is from a team of highly qualified pest professional.

Amco Pest Solutions offers year-round coverage from New Jersey pests, and we're ready to tackle your pest problem, whatever it may be. Since 1935, we've been providing complete residential and commercial pest solutions all across Union County and the surrounding areas. Customer satisfaction is our number one priority, and we work hard to customize a treatment strategy just for you. Contact us today to schedule your free inspection; we look forward to bringing you the pest-free results you deserve.
Residential Pest Control In Cranford, NJ
Pest activity is a year-round occurrence here in New Jersey, and when these unwelcome visitors gain entry into your home, they can be very hard to get rid of. These household intruders pose a huge threat to your property, your health, and your safety, and that's why it's important to rely on a team of experienced pest professionals. Amco Pest Solutions offers comprehensive residential pest control solutions that give local homeowners the pest-free conditions they're looking for.

We're here to help protect your home from the dangers of infestation because you and your loved ones deserve to feel safe in your own home. When you choose Amco, you're choosing treatment that you can feel good about. All of our treatment methods are safe for your property, your pets, and your loved ones. Give us a call today to set up your complimentary inspection and we'll get started right away.
Are Real Estate Inspections Important In Cranford, NJ?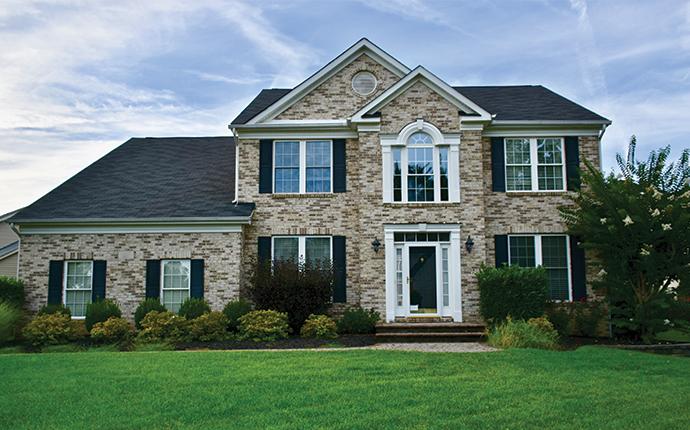 Getting a comprehensive real estate inspection can be very useful to potential home buyers. Here at Amco Pest Solutions, we offer complete real estate inspections that protect potential homebuyers by providing them with the knowledge needed to make a huge decision like the purchase of a house. We are able to identify problem areas, necessary repairs, and present defects that may end up costing the buyer above and beyond the purchase price.

Our expert home evaluation helps determine the true worth of the property at hand. We analyze the property, figuring out the actual work that needs to go into it and provide you with the foresight to make one of the biggest decisions of your life. A full real estate inspection can help improve the confidence of the buyer, as we're able to honestly assess the conditions of the property. Our detailed report helps you make the most informed decision possible, giving you the comfort of knowing you made the right choice. You can't put a price on that. Call us today to hear more about our professional real estate inspections and how they can benefit you.
Common Indication Of Termite Activity In Cranford, NJ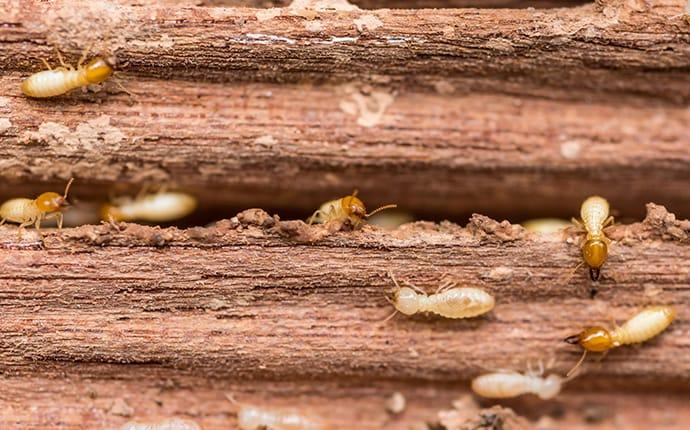 Termite damage can be a real nightmare. The large-scale destruction that termites can cause is extremely devastating, costly, and dangerous to your safety. It's important to be able to detect termite activity as soon as possible in order to mitigate the spread of the infestation. Here are some common signs of termite activity to be on the lookout for:
"White ants" are actually worker termites with cream-colored bodies.

Cast-off wings of swarmer termites found near doors and windows.

Clicking sounds and munching noises coming from inside the walls.

Damaged wood that sounds hollow when you knock on it.

Piles of powder and wood shavings at burrowing sites.

Swarmer termites flying around in groups looking for places to nest.

Weakened wood that can be pierced by a screwdriver.

Wood that is warped, moisture-damaged, or rotting.
The best plan of action to take when it comes to dealing with termite activity is to call the team at Amco Pest Solutions. We are experienced and ready to deal with any termite situation, large or small. Termite infestation is not something you can handle on your own, and you don't have to. Call us today to set up your complimentary inspection and we'll start the process of making your property termite-free right away.
Commercial Pest Control In Cranford, NJ
If you run a business here in Cranford, pest activity is something you should be concerned about. Whether your commercial property is a restaurant, school, or a healthcare facility, pest infestation is a threat to all commercial properties, which is why it's crucial to secure year-round pest protection from the professionals. Here at Amco Pest Solutions, we offer top-of-the-line commercial pest control services that local business owners can rely on.

Some of the common New Jersey pests we regularly deal with include termites, ants, spiders, bed bugs, rodents, cockroaches, fleas, ticks, stinging insects, and wildlife. Once our team of licensed pest technicians identifies the problem, we work together to develop the perfect treatment plan for you and your business. We use Integrated Pest Management (IPM) solutions to effectively treat every inch of your property. Get in touch with us to further discuss your commercial pest control needs.
Schedule Your Free Inspection
Complete the form below to schedule your no obligation inspection with Amco Pest Solutions.