Davie, FL Pest Control Services
Pests are a problem for home and business owners throughout the United States, and here in Davie is no exception. Many pests thrive in our hot, humid climate and have no problem invading your commercial or residential property and making it their own. The only way to ensure your Davie home or business remains free of destructive and dangerous pests is to work with the professionals from Amco Pest Solutions to implement an ongoing pest management plan. With over 80 years of experience in the pest control industry, we have the skill and expertise necessary to take care of all your pest control needs. No matter what type of pest problem you're experiencing, you can count on Amco Pest Solutions to deliver effective results every time.
Residential Pest Control In Davie, FL
When you own a home, the last thing you want to deal with is a pest infestation. Not only are pests destructive, but they're also a threat to the health and well-being of your family. To protect your Davie home and family from the area's toughest pests, you need professional home pest control services from Amco Pest Solutions. For nearly a century, we have been dedicated to offering high-quality solutions for homeowners in Davie and throughout the greater Miami area. We provide three different residential pest control plans, depending on your specific pest control needs. Don't wait for pests to invade your residential property and get in the way of your quality of life. Instead, partner with Amco Pest Solutions today to receive ongoing home pest control services that protect your property year-round.
Are The Cockroaches In Davie Dangerous?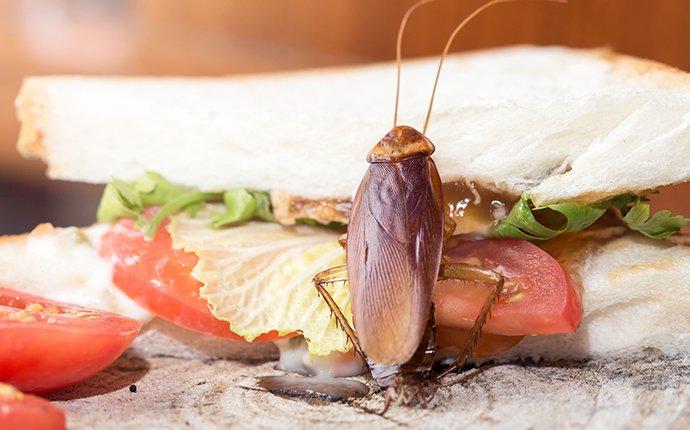 Cockroaches are widely regarded as one of the most disturbing pests found in and around residential properties. Not only are they filthy, but they also feed on a variety of unsanitary materials, including sewage, trash, carrion, feces, and rotting organisms. And by feeding on these unsanitary materials, cockroaches pick up all kinds of harmful bacteria and pathogens. Although one small cockroach might not look like much of a threat, they are dangerous pests that can cause serious health issues for you and your family. Some of the diseases cockroaches spread include dysentery, typhoid fever, cholera, and diarrhea. Avoid dealing with cockroaches in your Davie home or business by turning to the skilled professionals here at Amco Pest Solutions. We're experienced in providing excellent solutions to a wide range of pest problems, including cockroaches. Reach out to us today to get started on your first treatment.
How To Stop Termites Before They Destroy Your Property In Davie, FL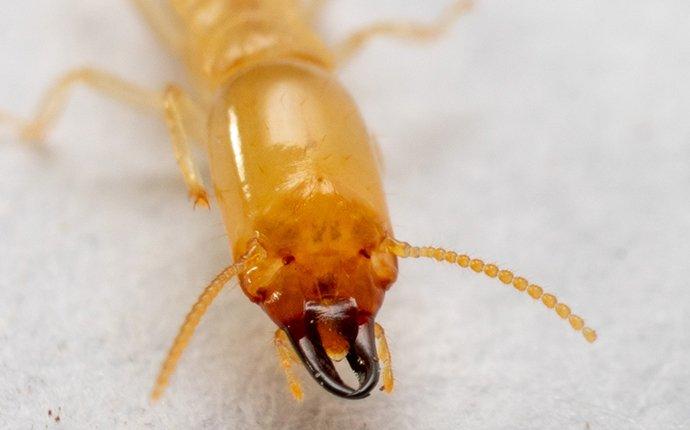 Termites are small, white insects that live together in massive underground colonies and feed on cellulose, a material found in wood. Despite their small size and harmless appearance, termites are incredibly destructive pests that can inflict significant structural damage to your Davie home or business. The key to preventing termite damage is keeping termites away from your Davie property in the first place. And to keep termites away from your property, it's important to minimize factors that may attract them. Avoid drawing termites into your commercial or residential property by implementing the termite prevention tips below:

Create a barrier between the soil and wooden portions of your property.
Avoid using mulch and other wood-based landscaping products around your property.
Minimize sources of excess moisture, including leaky pipes and dripping faucets.
Keep an eye out for signs of termite activity, such as mud tubes and discarded wings.
Remove sticks, woodpiles, tree stumps, and other wooden materials from your lawn.
Seal gaps in your foundation and exterior walls to minimize entry points for termites.
Prevention tips are a great way to stop termites before they gain access to your Davie home or business. However, termite prevention tips are not a replacement for professional termite control. At Amco Pest Solutions we provide effective termite treatments designed to eliminate existing termite infestations and prevent them from returning. Get in touch with Amco Pest Solutions today for more details about our termite control services.
Commercial Pest Control In Davie, FL
Owning a successful business is no easy task. Between providing high-quality services, maintaining a sanitary work environment, and keeping your customers satisfied, you simply don't have time to worry about pests getting into your commercial facility. At Amco Pest Solutions, we work quickly to identify and eliminate your commercial pest problems so that you can focus on the needs of your Davie business. And because we understand that no two businesses are the same, we provide customized treatments based on the specific needs of your property, budget, and schedule. We're committed to delivering excellent pest management options no matter what type of business you own. With our technicians by your side, you can rest assured that your restaurant, warehouse, healthcare facility, or other business property will remain free of pests year-round. Contact Amco Pest Solutions today for more details about our commercial pest control process.
Schedule Your Free Inspection
Complete the form below to schedule your no obligation inspection with Amco Pest Solutions.