Our Covid-19 Disinfecting Services in New Jersey
Here at Amco, we are proud to play our part in battling COVID-19. Disinfecting services are an integral component of the plan to Reopen America again. Making sure the surfaces in your office, school, and Residence are clean and sanitized is priority. As we all work together to make our nation a cleaner and safer environment, it is important to understand the facts about this virus and how it is transmitted. While the primary transmission method is aerosol saliva, whenever someone coughs or sneezes, the droplets settle on the surfaces surrounding the individual.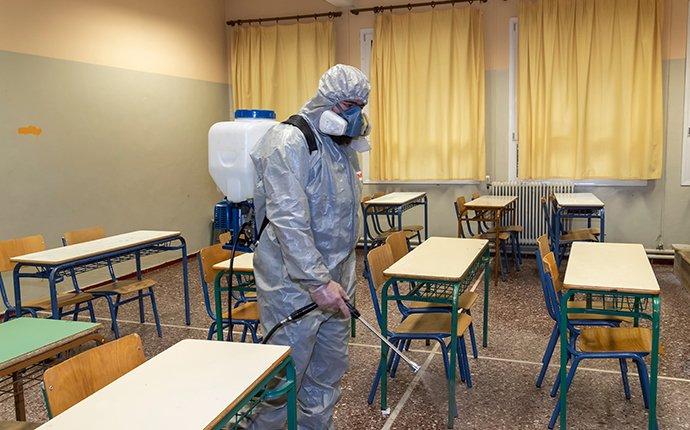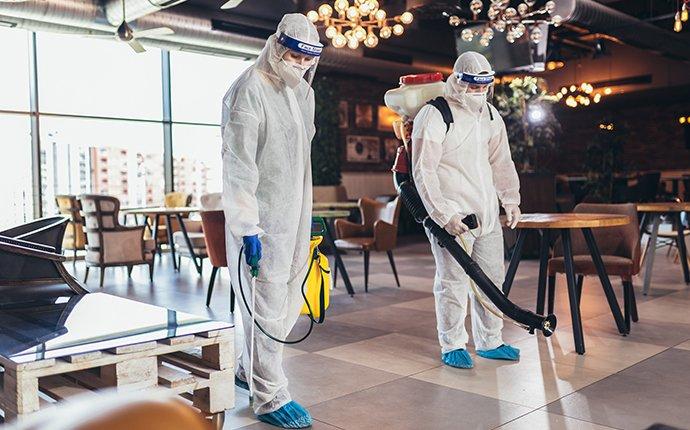 Coronaviruses can live on these surfaces for several hours to several days, depending on temperature and exposure to sunlight. Frequently disinfecting these surfaces reduces the risk of exposure to the Coronavirus.
We utilize an EPA-approved disinfectant known as Nisus DSV. Nisus DSV is a broad-spectrum disinfectant, sanitizer, virucide, mildewstat, fungicide, and deodorizer that is labeled to kill 31 strains of bacteria and 19 different viruses. It is labeled to kill pathogens including Human Coronavirus, Hantavirus, Hepatitis B Virus, Hepatitis C Virus, and Influenza A, among others. It effectively disinfects residential and commercial sites of possible labeled viruses and bacteria. Nisus DSV has a pleasant citrus scent, so your home or business will smell pleasant as well as be clean!
If you think that you or someone you know has been in contact with or has had COVID-19, it is highly recommended that you have all possible contact surfaces cleaned and disinfected. For businesses schools and residence, it is almost impossible to tell whether or not you or your employees have had contact with the virus, but we're here to help. Regularly scheduled disinfecting services help to ensure all possible steps are taken to protect you, your staff, and their loved ones at home.
We also offer cleaning and sanitizing services for post-animal and wildlife removals! Raccoon in your attic? Mice in your crawlspace? Bats in your garage? Don't wait to find out what disease causing microbes these pesky invaders might have brought into your home or office. Contact us anytime to schedule your free inspection and price quote!
Our procedures always follow the all labeling to ensure your safety and the effectiveness of applications. Amco staff and technicians adhere to all safety protocols and arrive at your home or office fully equipped with required PPE: mask, gloves, shoe coverings, etc. All Amco employees maintain strict 6ft social distancing guidelines. Call today to get a free estimate and treatment plan for your home or business!
Schedule Your Free Inspection
Complete the form below to schedule your no obligation inspection with Amco Pest Solutions.