Dumont, New Jersey Pest Control
Dumont is known as one of the best places to live in the state of New Jersey. Located right by the Hackensack River and the Oradell Reservoir, we've got significant levels of moisture and humidity all around us, meaning nuisance pests are close by. Pests seek entry into your Dumont property to gain access to food, water, and shelter. To protect yourself from the harmful consequences of a pest infestation, you need regular control services from the professionals.
Amco Pest Solutions has got your back. We are a full-service pest control company that has been servicing all of Bergen County and local communities throughout New Jersey for over 80 years. Since 1935, our family owned and operated business has offered comprehensive residential and commercial pest solutions that guarantee lasting results and total protection from infestations. We're a QualityPro certified company and members of the NJAA, NPMA, and CAI. Our team operates under the three pillars of quality, excellence, and integrity because customer satisfaction is our number one priority. Give us a call today to set up an initial visit where we will provide you with a complimentary inspection and estimate.
Home Pest Control In Dumont, NJ
There's a long list of reasons why Dumont is a great place to own a home, but none of them seem to matter when nuisance pests get in the way. Pest activity puts your entire family in harm's way, which is why year-round protection from the pest professionals in the only way to go.
Amco Pest Solutions offers dependable home pest control solutions that include a variety of services and treatments, such as:
Inspection
Interior and exterior
Problem areas and conducive conditions
Crawlspaces, beams, cracks, crevices, etc.
Treatment
Attic insulation
Crack and crevice treatments
Crawlspace encapsulations
Exterior foundation perimeter
Granular lawn treatments
Residual sprays
Sand spraying of baseboards
Follow-Up
Monthly, bi-monthly, quarterly options
Detailed reporting
Emergency services
Seasonal maintenance
No matter the nature of your pest situation, we can help. All of our treatments are child-friendly, pet-friendly, and always safe for your property and your loved ones. When you partner with us, you go with reliability. We've been doing this for over eight decades, and we're confident in our ability to bring you lasting results every time.
Are Cockroaches Dangerous In Dumont, NJ?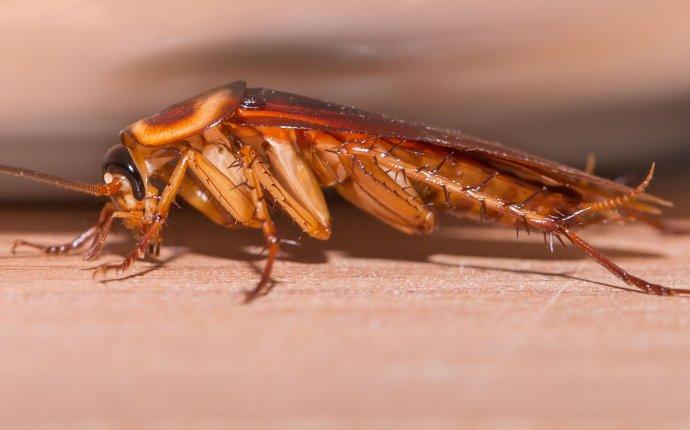 Cockroaches are notoriously unsanitary pests. As they crawl around your Dumont property, they leave feces, saliva, and shed skins everywhere they go. Their droppings contain allergens, which contaminate vulnerable surfaces and become airborne, exposing you to a long list of illnesses and diseases, such as the following:
Asthma
Cholera
Dysentery
Leprosy
Parasitic worms
Plague
Poliomyelitis
Stomach sickness
Typhoid fever
Viral diseases
For dependable cockroach control and prevention services, look no further than Amco Pest Solutions. Our team is highly experienced in the complete identification, extermination, and prevention of cockroach activity all year round, and we guarantee lasting protection from infestations.
Why You Must Take Termite
Activity Seriously In Dumont, NJ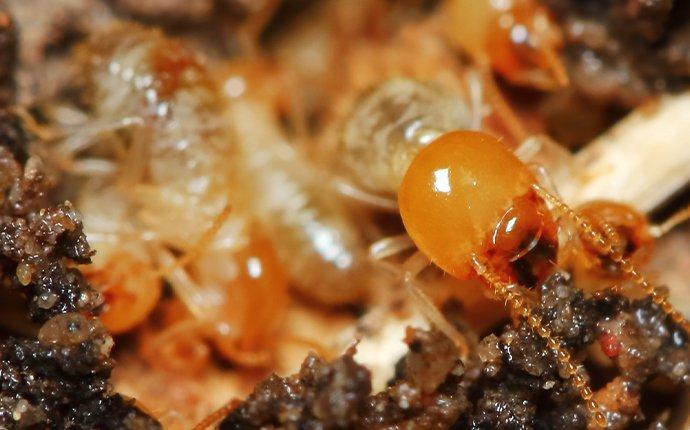 Despite their size, termites are a huge threat. They may be tiny, but they can cause large-scale property damage that can be extremely devastating on many levels. Termites eat through the wooden structure of your home, compromising the safety and integrity of the building and putting you and your loved ones at risk.
Safety issues aside, termite damage can be extremely draining financially. U.S. home and business owners spend upwards of five billion dollars every single year on termite repairs and prevention costs. Plus, most homeowners' insurance doesn't cover termite damage, meaning the price is even steeper than you'd expect.
To defend your home against the dangers of termite damage, you need professional pest protection. Amco Pest Solutions offers year-round termite control and prevention services that guarantee full coverage from these destructive wood-eaters.
Commercial Pest Control In Dumont, NJ
If you own a business in Dumont, you need to be very careful about pest activity. One pest can quickly turn into a full-blown infestation, putting you and everyone on your property in danger. Our commercial pest control services are here to protect you. From restaurants and healthcare facilities to schools and government buildings, we've got you covered. We use IPM (Integrated Pest Management) solutions to treat your property from the inside out.
Our treatments provide year-round coverage from many common New Jersey pests, including the following:
Ants
Bed bugs
Cockroaches
Fleas
Rodents
Spiders
Stinging insects
Termites
Ticks
Wildlife
Once our team of highly trained pest experts finished conducting an extensive inspection of your property, we work with you to come up with the best treatment plan for your business. We use the latest products and most innovative technologies to solve your pest problem, whatever they may be. Contact Amco Pest Solutions to discuss all of your commercial pest control needs. We offer emergency and same-day services because being there for our customers is what matters most.
Schedule Your Free Inspection
Complete the form below to schedule your no obligation inspection with Amco Pest Solutions.