East Brunswick, New Jersey Pest Control
Located on the southern shore of the Raritan River, East Brunswick is a real New Jersey gem. The natural Central Jersey beauty and pleasantly moderate climate make East Brunswick a favorite spot not only for humans but also for nuisance pests. The humidity and moisture levels bring pests onto our properties all year long, meaning you need to be wary of pest infestations.
Amco Pest Solutions is here to help. Since 1935, we've been providing complete residential and commercial pest solutions across East Brunswick. We service homes and businesses throughout all of Middlesex County and the surrounding New Jersey communities, protecting properties from the threats of pest infestations. We are a full-service, family owned and operated company that has prioritized integrity, excellence, and quality for over 80 years. Contact us for your free inspection and estimate. When it comes to pest infestations, time is of the essence, so don't wait another minute. Call us today, and we'll get started right away.
Home Pest Control In East Brunswick, NJ
The township of East Brunswick has many beautiful houses and suburban residences that many are lucky to call home. However, things aren't always so bright and breezy. Household nuisance pests are eager to gain access to your house, and your best protection from an infestation is regular service visits from the professionals. Amco Pest Solutions offers residential pest control solutions that keep your property and your family safe from pest activity.
Our home pest control process includes the following:
Inspection
Interior and exterior
Problem areas and conducive conditions
Crawlspaces, beams, cracks, crevices, etc.
Treatment
Attic insulation
Crack and crevice treatments
Crawlspace encapsulations
Exterior foundation perimeter
Granular lawn treatments
Residual sprays
Sand spraying of baseboards
Follow-Up
Monthly, bi-monthly, quarterly options
Detailed reporting
Emergency services
Seasonal maintenance
Depending on the specific needs of your property, we will customize a treatment plan just for you. Our IPM (Integrated Pest Management) solutions are always effective, healthy, and safe for your pets, children, and loved ones. We also offer same-day and emergency services to cater to your needs because a pest infestation is a 'round the clock' job, and we're happy to do it. Call us to get your complimentary inspection on the calendar.
Tips To Avoid Fleas In East Brunswick, NJ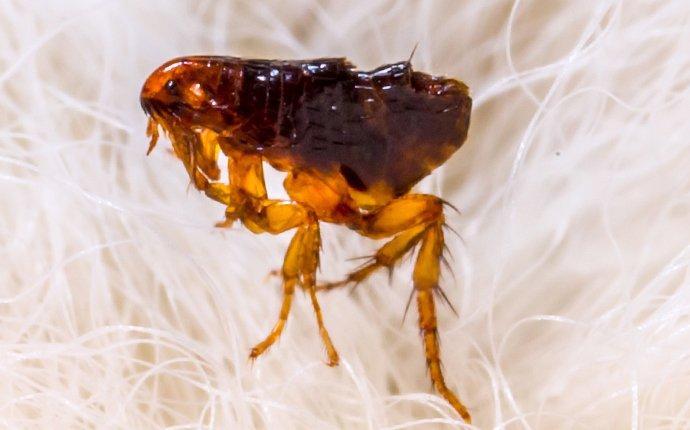 Although we generally associate fleas with pets, these blood-sucking insects feed on both humans and animals, so even if you don't own a pet, you can still experience a flea infestation. Fleas travel from one host to another, hopping around and moving from one spot to the next.
Here are some effective tips for preventing flea activity on your East Brunswick property:
Treat your pets with a flea bath or flea spray.
Wash all bedding, linens, laundry, and upholstery that has had contact with your pet.
Clear out clutter and vacuum carpets, floors, furniture, and crevices where fleas can hide.
Vacuum any eggs and larvae and dispose of vacuum bags in a sealed trash can.
Use outdoor flea repellent on the exterior of your home.
For the best protection from flea activity, contact the team at Amco Pest Solutions. We will identify all areas of infestation and eliminate fleas from every nook and cranny of your property. It can be hard to deal with fleas on your own, and that's why we're here to help.
Termite Prevention In East Brunswick, NJ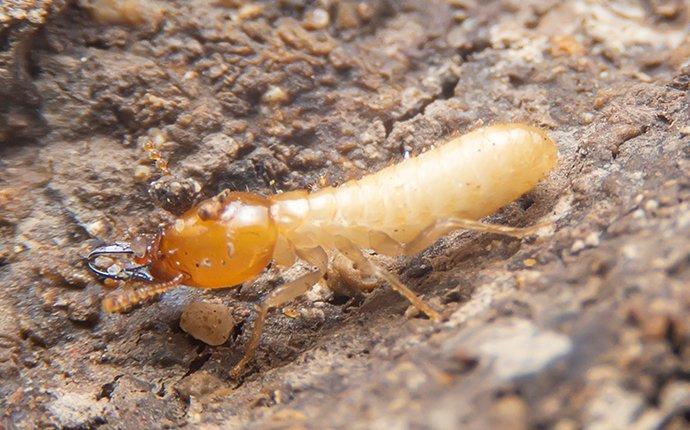 Termite activity is a big threat. It can lead to large-scale property damage that threatens your safety and well-being. Being proactive in your termite prevention efforts is crucial in order to protect your property effectively.
Here are some useful tips in minimizing your exposure to termites:
Apply weatherstripping around windows and doors.
Avoid any wood-to-soil contact.
Eliminate rotting or moisture-damaged wood.
Fix leaky faucets and faulty pipes.
Inspect all wood before bringing it onto your property.
Install a dehumidifier in moisture-rich areas.
Keep downspouts extending away from the house.
Keep wood stored away from the perimeter of your house.
Reduce excess moisture around the property.
Repair rotted areas of the roof to prevent entry.
Use vent fans in kitchens, bathrooms, and laundry rooms.
For complete termite control and prevention services that you can depend on all year long, Amco Pest Solutions has you covered. Once we identify all problem areas, we will eliminate these wood-eating pests from the premises and put in place the necessary modifications to keep them away for good.
Commercial Pest Control In East Brunswick, NJ
The New York Metropolitan area overflows with businesses, big and small. No matter what type of business you run, the competition is fierce, meaning you need to be on the ball every single day. A pest infestation and good reviews just don't mix, and that's why it's so important to secure year-round protection from the professionals.
Our commercial pest control services provide coverage from a long list of common area pests, including the following:
Ants
Bed bugs
Cockroaches
Fleas
Rodents
Spiders
Stinging insects
Termites
Ticks
Wildlife
Whatever type of commercial facility you're dealing with, pest activity is a real concern. We protect your property from infestations so that you can preserve the reputation and longevity of your business. Our innovative treatment methods use the latest technologies to rid your property of all pest activity and prevent an infestation moving forward. We're a QualityPro certified company and members of the NJAA, NPMA, and CAI, and we take our work very seriously. If you're looking for dependable results, call up the team at Amco Pest Solutions today. We're eager to help.
Schedule Your Free Inspection
Complete the form below to schedule your no obligation inspection with Amco Pest Solutions.