East Franklin, New Jersey Pest Control
Somerset County is one of New Jersey's most idyllic areas, with communities cropping up all over this metro landscape. One of these beautiful cities includes the town of East Franklin, an unincorporated community right on the border of its county. East Franklin is known for its dense population and convenient commuting areas, with over 8,000 residents in a single square mile. The vast majority of people who work and play in East Franklin cite the area's diverse atmosphere and culturally relevant activities as reasons for their long-term stays. East Franklin may not be the rural community that others think it is, with plenty of commercial buildings and bustling downtown areas. However, some elements of a rural lifestyle still apply to this city, from large natural areas to thick, lush lawns. This gives rise to one of East Franklin's most hated enemies: pests.
For the past nine decades, Amco Pest Solutions has been pioneering better ways to protect home and business owners in East Franklin. Our pest management solutions are some of the best in-state, which is why hundreds of locals trust our team to make their infestations disappear. Interested in how we can improve the state of your property? Contact Amco Pest Solutions as soon as possible.
Home Pest Control In East Franklin, NJ
If you own a home anywhere around East Franklin, you will need to invest in reputable pest control plans that protect the premises year-round.
Amco Pest Solutions provides three residential pest control plans:
Home Protection Plan
Convenience Plan
Convenience Plan Plus
Submit an online contact form to confirm a residential pest control plan with Amco Pest Solutions.
Answers To East Franklin's Most Frequently Asked Real Estate Inspection Questions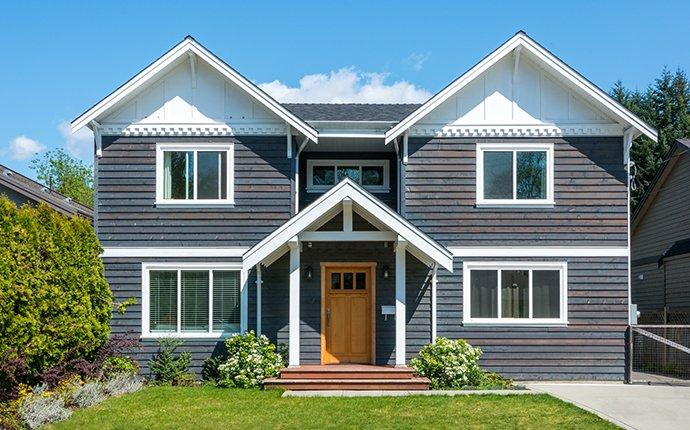 Real estate inspections are easily some of the most confusing aspects of buying or selling a home. Here in New Jersey, it is an important part of establishing trust with realtors, clients, and other stakeholders.
To combat some of the misinformation surrounding the subject of real estate inspections, the team at Amco Pest Solutions has compiled some of our most frequently asked questions.
Q: What do your real estate inspections provide?
A: Each service from Amco Pest Solutions offers a full report on wood-eating insects, visible signs of damage, and any preexisting conditions that may allow pests to get inside. Our reports are then submitted to your mortgage company for verification.
Q: How much do real estate inspections cost?
A: With Amco Pest Solutions, all real estate inspections cost $95.
Q: What happens if any damage is found?
A: Our team will submit a helpful written report that details our findings and recommendations for protection. Damage repair costs and estimates are also available upon request. Finally, a one-year termite control plan is included with each of our qualified inspection services.
Do you have more questions, comments, or concerns about professional real estate inspections for your East Franklin property? Amco Pest Solutions is standing by to take your call. Reach out to our team via phone, email, or online contact form to speak with a representative.
How To Treat A Termite Infestation In East Franklin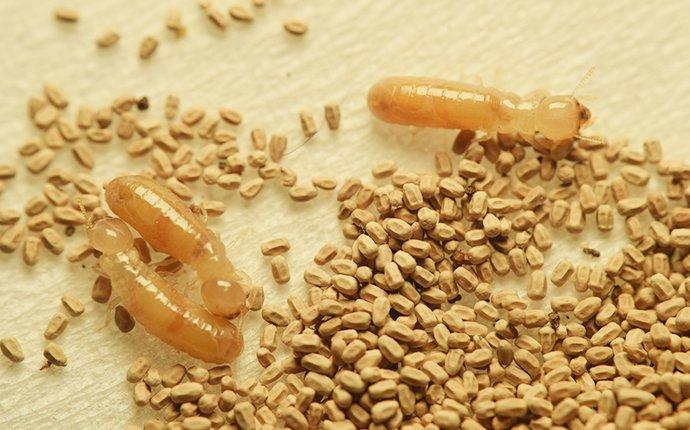 From wood borers to carpenter bees, the wood-eating insects of East Franklin are difficult to manage alone. This also applies to termites, which are considered to be some of the most destructive pests in America. These insects cause 5 billion dollars worth of damages per year and are becoming increasingly prevalent in East Franklin homes and businesses.
If termites are spotted inside your residential home or commercial business, there are some steps you can take to limit their effects. Here's how you should treat a termite infestation in East Franklin:
Start by contacting a reputable pest control company such as Amco Pest Solutions. We will send out a qualified technician to verify the state of your building as soon as possible.
Once we have verified the presence of termites inside your structure, we will offer you a choice between several plans, including traditional spray treatments or steam remedies.
We will apply the plan of your choice to the home. Each one of our treatment programs comes with a 30-day guarantee, ensuring that the bugs are long gone.
Struggling with fears of a termite infestation? We can help. Call Amco Pest Solutions for a free estimate regarding termite control.
Commercial Pest Control In East Franklin, NJ
Amco Pest Solutions has created fully customizable commercial pest control plans for East Franklin residents. Not only do we adapt our treatment processes to meet your needs, but we can promise fast and responsive customer services at all times.
Some of the reasons that commercial business owners trust Amco Pest Solutions are:
White-glove service to all clients
Ongoing certifications with local pest control authorities
Continuous solutions to all pest problems, past and present
Innovative new ways to avoid pitfalls and pests
Contact our team today for commercial pest control solutions.
Schedule Your Free Inspection
Complete the form below to schedule your no obligation inspection with Amco Pest Solutions.