Comprehensive Pest Control Solutions In East Windsor, NJ
Known as the gateway to the Princeton region, East Windsor, NJ, is about as beautiful as suburban New Jersey can get. The atmosphere is very welcoming, which not only explains the visitors that come here throughout the year, but also explains why local pest populations like it here as well. These intruders are eager to get into our East Windsor homes and businesses, exposing us to the many threats of pest infestation. They best way to protect yourself and your property is with ongoing services from the pest professionals.

Welcome to Amco Pest Solutions. Since 1935, our family-owned-and-operated company has been protecting local homes and businesses from the dangers of pest activity. Whatever kind of pest problem you're dealing with, we're here to help. For more than 80 years, we've been protecting the local community from the dangers of pest infestation, and we continue to lead our team with quality, excellence, and integrity. Get in touch with us today to set up your free inspection.
Residential Pest Control In East Windsor, NJ
Pest infestations can seriously threaten your property as well as the health and safety of your family and loved ones; that's why we highly recommend ongoing services from the pest professionals. Here at Amco Pest Solutions, we're proud to offer complete residential pest control services that East Windsor homeowners can rely on. We start with a thorough inspection of the interior and exterior of your property, concentrating on common problem areas and conducive conditions in order to develop the right plan of action to prevent or treat an infestation.

We offer a long list of pest treatments, some of which include: crawl space encapsulations, attic insulation, granular lawn treatments, crack and crevice treatments, residual sprays, and sand spraying of baseboards. All of our treatment methods are healthy and safe for your property, children, pets, and loved ones, because your continued wellbeing is our main goal. We also provide free estimates for our services and we always customize our treatment plans to fit your needs. Reach out to us today to discuss your residential pest control needs.
Are Mice Dangerous In East Windsor, NJ?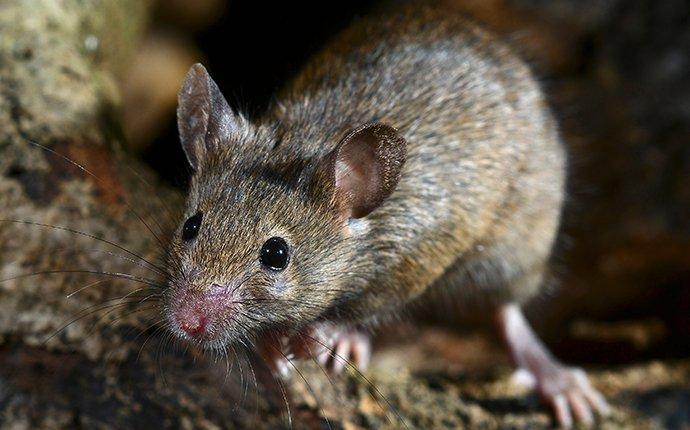 Mice are unpleasant to see, but they also pose unpleasant risks. These intruders feed on garbage and pick up bacteria and pathogens from decaying matter. They then contaminate the surfaces of your property as they crawl around and leave feces and urine wherever they go. Not only do they cause serious contamination, but they can also bite, exposing people to serious illnesses and adverse health conditions.

Another thing to note is that mice breed at very high rates. What may start out as a small-scale infestation can turn into a real nightmare very quickly. These tiny rodents can fit into the smallest openings, gaining entry into your home easily and stealthily. Once they disperse from the initial area of infestation, they can go on to reproduce anywhere in the house.

Mice spend a lot of time in wall voids, chewing on the construction of your structure. They chew through whatever their teeth will allow them to, including electrical wiring. When mice chew on wires, they put your property at risk of catching fire. Seeking professional rodent control services from the team at Amco Pest Solutions is the only way to effectively protect your property from mice. Call us to learn more.
Common Signs Of Termites Activity In East Windsor, NJ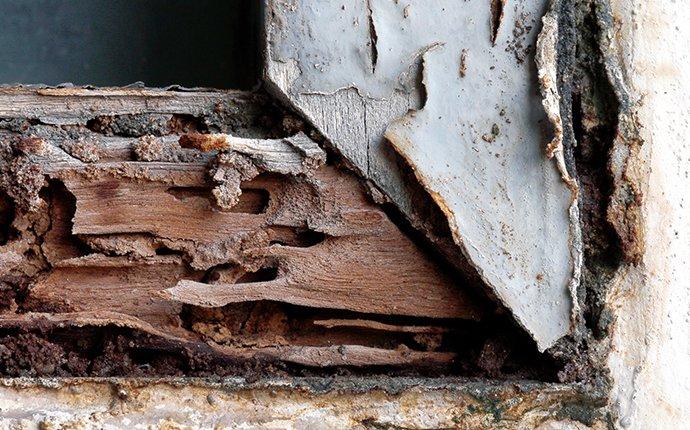 Termite infestation has the potential to cause significant damage that can cost you thousands upon thousands of dollars in repairs. It's crucial to know how to identify a termite infestation so that you know when it's time to take some serious action. The following are some common signs of termite activity, so pay close attention to these indications:
"White ants" in the soil, which are really worker termites.

Cracks and crevices along the foundation.

Discarded wings on the floor near doors and windows.

Gallery tunnels (mud tubes) in the ground that travel to openings along your foundation.

Swarmer termites flying around looking for food and nesting spots.

Wood-to-soil contact and damp, damaged, or weakened wood.
For comprehensive termite control services that you can count on, Amco Pest Solutions is the way to go. We thoroughly treat your property to eliminate all termite activity, and then we implement structural modifications that prevent them from returning in the future. Call us today and protect your home or business from these destructive wood-eaters.
Commercial Pest Control In East Windsor, NJ
If pests get into your East Windsor business, they can completely wreak havoc and threaten your operation in every possible way. If you want to effectively guard your facility from the threats of pest infestation, it's important to rely on a team of experienced pest professionals. Here at Amco Pest Solutions, we protect your property from infestation so that you can preserve the reputation and longevity of your business.

From schools and doctors' offices to restaurants and office buildings, our Integrated Pest Management (IPM) strategies provide year-round coverage from common area pests. As a QualityPro certified company and proud members of the NPMA and CAI, we take our work seriously, and we won't stop until your commercial property is entirely pest-free. We also offer emergency and same-day services to meet your needs. Contact us today to get started.
Schedule Your Free Inspection
Complete the form below to schedule your no obligation inspection with Amco Pest Solutions.