Eatontown, New Jersey Pest Control
Eatontown is an unmatched location, with New Jersey beaches a stone's throw away. This is not to mention the shopping and restaurant opportunities available to residents. To enjoy everything Eatontown has to off, residents and business owners need to protect themselves against unwanted pests. And as tempting as it might be to handle pests all alone, it is difficult to see desired results.
This is where Amco Pest Solutions comes in. We have been servicing Eatontown and surrounding areas for nearly a decade and are continuously dedicated to keeping the community safe from harmful pests. With the use of only the most innovative products and technologies available, our top priority is always to keep you, your family, or your customers safe. To learn more about our pest control treatments and how we can help, contact us today at Amco Pest Solutions.
Home Pest Control In Eatontown, NJ
What does it mean to be safe in your home? Maybe it's a security system, a guard dog, or neighbors that keep an eye out for you. But, what about safety from pests? This is something many homeowners don't consider until they have an active infestation.
Eatontown Home Pest Control
Our comprehensive pest control plans offer something for every homeowner. Just like you choose the best security system for your home, you can select which pest control plan fits your needs. But no matter what plan you choose; you can expect the following:
Your service will begin with a free and thorough inspection by one of our pest control specialists. We'll check the inside and outside of your home from the attic to the crawl space during this inspection. Your pest control specialist will use the inspection to determine any current pest pressures and concern areas to develop a tailored pest control plan.
Although treatment is based on your home, services often include granular lawn treatments, exterior foundation perimeter treatments, residual sprays, sand spraying of baseboards, and crack and crevice treatments. During your initial treatment, we'll target the specific pests you have a problem with.
Follow-up visits can occur regularly from monthly, bi-monthly, or quarterly, depending on your need and level of infestation. In addition, we typically place pest monitors through your home to help us identify early active infestations.
Give us a call to learn more about our residential pest control options and how we can service your Eatontown home. Our friendly and expert technicians are ready to assist you in regaining control over your property from annoying pests. Contact Amco Pest Solutions today!
How Do Ants Get Into Eatontown, New Jersey Businesses?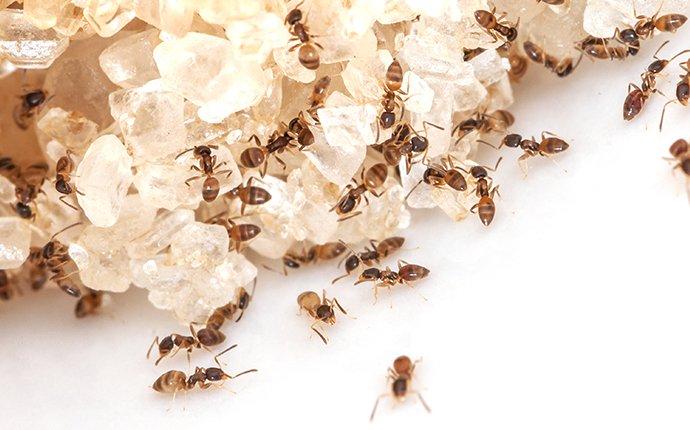 Ants are tiny social pests that live and work in colonies. Because of this, if you see a few ants in your Eatontown business, there are likely hundreds more to follow. Although most ant species do not attack people, they can contaminate food and surfaces, and some can even damage property. To get ahead of these pesky insects, you should know how ants get into businesses.
In search of food, ants will get into businesses through small cracks, crevices, gaps in the walls and foundations of a property. Even holes that seem like nothing to you provide easy access for tiny ants. Unfortunately, these are the spaces you need to worry about most because they are usually overlooked. Any business, especially restaurants and properties that deal with food, will attract ants if the food isn't properly stored and disposed of.
For more information about ants, how to treat and prevent them, contact us at Amco Pest Solutions. Our knowledgeable and experienced technicians can assist you with any ant problem you might be facing!
Do It Yourself (DIY) vs. Professional Bed Bug Control In Eatontown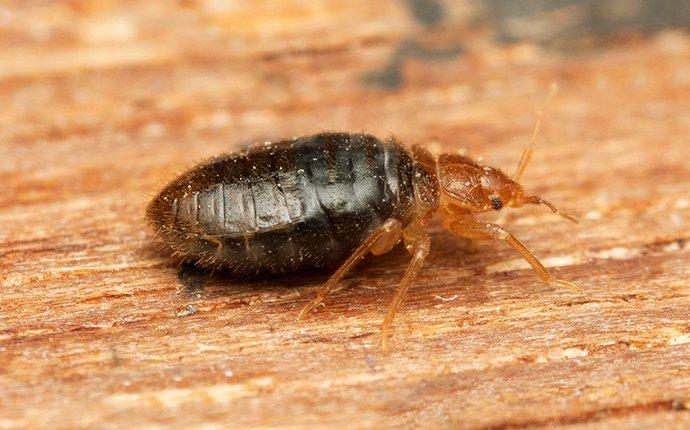 When it comes to bed bugs, people's first reaction is to take care of the infestation on their own. But, for Eatontown residents, DIY'ing a bed bug infestation might just lead to more stress. Here's why:
Anyone can buy pesticides, foggers, and desiccants at a hardware store, but they can cost 20 dollars plus a bottle, and you will most likely need several to get rid of a bed bug infestation completely. This is not to mention that these chemicals can cause health concerns when used in homes or businesses.
There are also non-chemical methods you can use to get rid of bed bugs. These methods include utilizing temperature, freezing, and high heat above 130º F to remove bed bugs from items. Although you can use a steamer to kill bed bugs in the cracks and crevices of your home, it will be challenging to get rid of an infestation completely.
Even though there might be some effective results for DIY control methods, you are always better off turning to professionals when it comes to bed bugs.
With professional assistance, you will save your belongings and completely get rid of any infestation. The technicians at Amco Pest Solutions will develop a comprehensive plan to rid your property of all bed bugs and help you keep them from returning. Don't wait; call us today!
Commercial Pest Control In Eatontown, NJ
Keeping your commercial property protected against pests is about more than just the property itself. At stake is the health of your employees and customers, profits, and reputation. Amco Pest Solutions is in the business of keeping Eatontown companies safe from dangerous pests.
Eatontown Commercial Pest Control
Choosing the right pest control company for your commercial property is no easy task. First, you need to make sure your business is in the right hands. When it comes to Amco Pest Solutions, you can expect:
A custom plan for your business whether you are looking for preventative maintenance or control for an ongoing infestation. Your tailored plan will keep in mind industry standards, regulations, and laws that govern your business. Depending on your pest problems, we will supply weekly, bi-weekly, or monthly services.
Amco Pest Solutions has over seven decades of experience in commercial pest control. Our pest control specialists are highly trained, fully certified, and well-versed in industry-specific treatments.
We will ensure that your business receives the long-term control you need, no matter the environment using Integrated Pest Management. To keep your employees and customers safe while eliminating your pest problems, we use state-of-the-art methods, tools, and products.
You should not wait to take care of a pest problem on your commercial property. The longer you leave these pests alone, the more damage they will do. This will cost you stress, money, and time, but with Amco Pest Solutions on your side, you don't have to worry. Contact us today to get set up with an inspection!
Schedule Your Free Inspection
Complete the form below to schedule your no obligation inspection with Amco Pest Solutions.