Edgewater, NJ Pest Control
Located just along the Hudson River, Edgewater offers its residents stunning views of New York City along with direct access. The first colony in Bergen County, Edgewater's history dates back to the Revolutionary War when it was known as a sleepy little town. While a lot has changed since then, one thing remains the same: pests love Edgewater. With its steady water access and temperate climate, Edgewater can easily be an ideal home for pests of all kinds, many of which may invade and infest your home and property. But don't fear, there's an answer and we can help.
For the last 80 years, Amco Pest Solutions has been proud to offer residents of New Jersey with the best in year-round pest control. Keeping your home and place of business safe and free from pests is our priority and it's our guarantee. No matter the issues and no matter the scale, we believe in working together with our clients to find a solution that fits their unique needs. Give us a call today to discuss all of your pest control needs.
Home Pest Control In Edgewater, NJ
Believe it or not, pests love living in Edgewater just as much as you do! Many common area pests invade your home and surrounding property looking for just a few things that you may be providing them without your direct knowledge: food, shelter, and water. Some of the factors that attract pests to your property are unavoidable but some are not. Either way, the team of highly-trained professionals at Amco Pest Solutions are here to help keep your home safe from pests of all shapes and sizes.
Whether the problem is inside or outside of your home, turn to Amco Pest Solutions for the best in pest control. The way we provide residential pest control is with a few key steps:
Inspection. At the first sign of any infestation, or to proactively prevent one, our team of technicians comes to inspect both the interior and exterior of your home, looking for any potential problems in structure and conditions. And we leave no stone unturned, looking to beams, cracks, and the tiniest of crevices.

Treatment. After examining your specific needs, we develop a plan of action to eradicate or prevent your pest dilemma. This may include but is not limited to: attic insulation, lawn treatments, filling cracks and crevices, baseboard treatments, and crawlspace encapsulations.

Follow-up. When you choose Amco Pest Solutions, you are not alone. Our team is here for you no matter the problem and no matter the time of year. We offer clients inspections on a monthly, bi-monthly, and quarterly basis to fit their needs, and our technicians will always leave you with detailed information about our visits. We're also proud to offer emergency services for all clients.
Are Skunks In Edgewater, NJ Dangerous?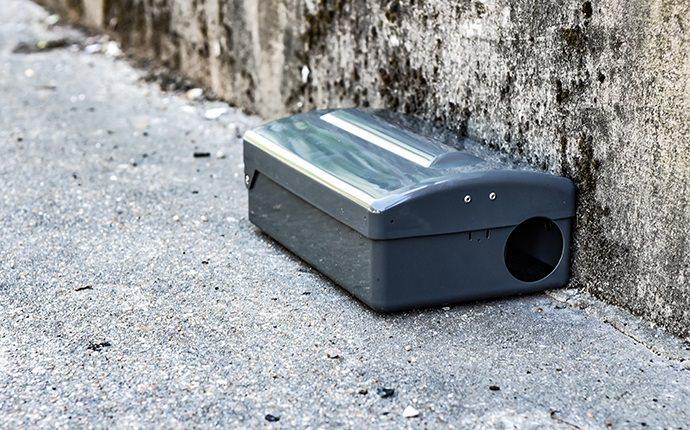 Skunks may look cute on TV, but they don't belong on your property. With their furry bodies and fluffy tails, they seem harmless, but that is far from the truth. While skunks have the ability to bite, they rarely do, save for times when they feel threatened. That said, skunks are known to carry rabies, so if you or your pets are bitten by a skunk you should seek medical attention immediately. Additionally, some studies have found that high levels of a skunk's spray can be toxic to humans and dogs alike, meaning that if you have skunks lurking around your property and spraying in defense, it could pose a potential threat to your health. It should also be noted that skunks may carry histoplasmosis and salmonella. So if you have a skunk issue on your property and, say, your children come into contact with skunk feces, they are at risk of contracting these diseases or other health risks.
How Do You Get Bed Bugs In Edgewater, NJ?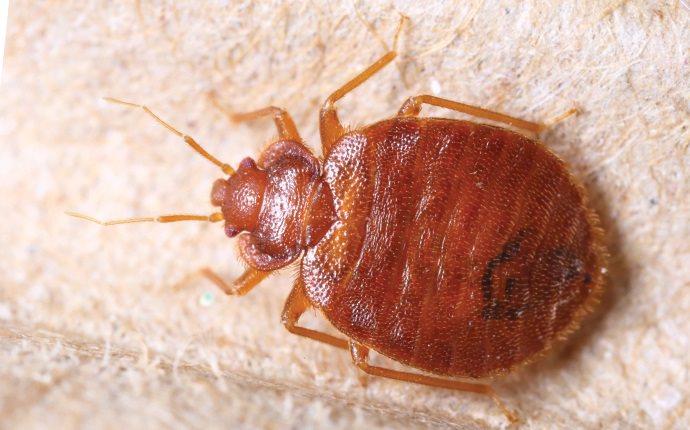 Bed bug infestations are truly unpleasant. They are a secretive, destructive pest that is hard to identify and even harder to get rid of. Here are a few pointers to better understand how bed bugs enter your home:
Secondhand furniture and appliances. Bed bugs can easily infest used furniture and appliances that have been left unclean or unused for a while. This is the most common way that these parasitical hitchhikers make their way into your home. Always give items a thorough inspection before bringing them into your home.

Other pests. This freeloading pest loves to get a free ride on the backs of other pests, so if you have a squirrel, mice, or bat issue in your home, you may have bed bugs as well, and vice versa.

Travel. These pests often lurk around hotels and public transportation, so you may be bringing them back into your home after a fun vacation away and not even realize it.
Commercial Pest Control In Edgewater, NJ
Business owners know that any lost business can lead to losing your business. So when a pest problem comes knocking, the damages can be far beyond the cost of eradication. Your reputation is at stake and Amco Pest Solutions is here to help. Our team of highly trained technicians are adept at assessing what your pest problem is and then working with you to find the best solutions for your needs.
We take into account what type of business you are and what kind of pest you're dealing with, because no two issues are the same. The types of commercial pest control we serve include schools, restaurants, healthcare facilities, hospitality, and warehouses. We offer the best in commercial pest control services to provide your business with around the clock coverage from common area pests, such as wildlife, ticks, cockroaches, stinging insects, rodents, termites, and ants.
Get in touch with us to schedule your complimentary inspection today.
Schedule Your Free Inspection
Complete the form below to schedule your no obligation inspection with Amco Pest Solutions.