Elizabeth, New Jersey Pest Control
As the largest city and county seat of Union County, the town of Elizabeth, NJ has a lot going on. We're New Jersey's fourth most populous city, so there's a lot of human activity around town. Where there is human activity, there is food, water, and shelter, and those three things happen to be what pests dream of, and what brings them to your Elizabeth property all year long. Your best protection from these pests is regular pest control services from the professionals.
Amco Pest Solutions is a family owned and operated company with over 80 years of experience in the pest control business. We've been servicing homes and businesses throughout Union County and surrounding New Jersey communities since 1935. Our mission remains to provide the best residential and commercial pest solutions in the area, giving our customers lasting results that they can count on year-round.
Home Pest Control In Elizabeth, NJ
Your Elizabeth home is full of pest attractants, and household pests can be relentless. They're sneaky and stealth about their entry methods and most of the time, pest infestation goes undetected for long periods of time. That's why continued professional service is so important. Amco Pest Solutions offers comprehensive home pest control services that guide you through every step of the process. From a thorough inspection to the proper treatments, we've got your back. We even return for follow up visits throughout the year to keep things pest-free moving forward.
Inspection
Interior and exterior
Problem areas and conducive conditions
Crawlspaces, beams, cracks, crevices, etc.
Treatment
Attic insulation
Crack and crevice treatments
Crawlspace encapsulation
Exterior foundation perimeter
Granular lawn treatments
Residual sprays
Sand spraying of baseboards
Follow-Up
Monthly, bi-monthly, quarterly options
Detailed reporting
Emergency services
Seasonal maintenance
Our team of licensed pest technicians is highly trained and ready to deliver the results you deserve with integrity, excellence, and quality. We prioritize child and pet safety, and all of the products we use are the safest, most updated pest products in the business. Give us a call to further discuss your residential pest control needs.
Problems Wildlife Cause In Elizabeth, NJ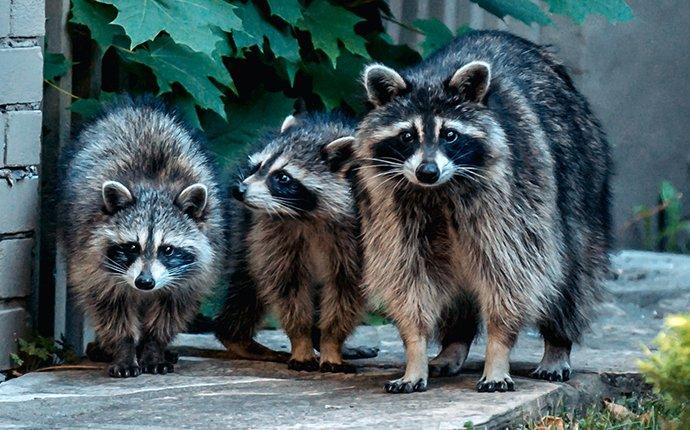 Elizabeth is home to many different species of wildlife. From squirrels and raccoons, to deer, opossums, and beavers, wildlife come in many different shapes and sizes. Something they all have in common, though, is their ability to cause damage around your property.
Here are some of the consequences of wildlife activity:
Attacking domestic animals
Contamination through urine and feces
Costly property damage
Damage to wood, cables, wires, etc.
Destabilization of structure
Destruction and contamination of insulation
Destruction of yard and/or garden
Invasion of kitchen in search of food
Nesting within the home
Noise and scavenging behavior
Scattering of garbage and trash
Transmission of harmful diseases
To protect your property from the harmful effects of nuisance wildlife, you need professional wildlife control services. Amco Pest Solutions is familiar with New Jersey wildlife. We know how to identify any activity, conducive conditions, and nesting spots, and then we perform the necessary treatments and structural modifications to keep them out for good.
How To Detect Termite Activity In Elizabeth, NJ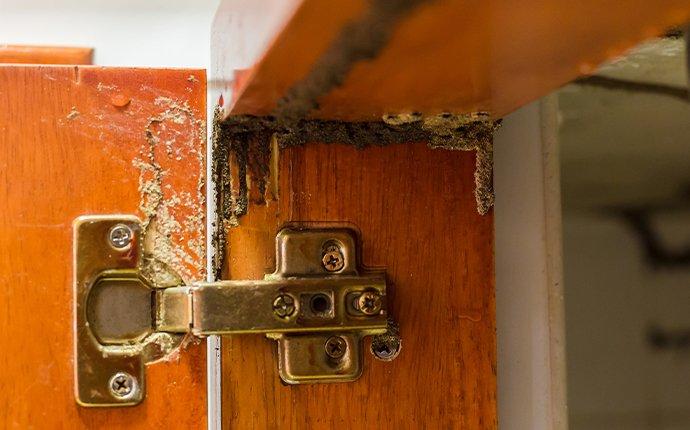 Despite their tiny size, termites are capable of large-scale destruction. Once they start eating through the wooden construction of your home, they weaken the structural integrity and put you and your loved ones in danger. The sooner you detect termite activity, the better your chances are of preventing widespread damage.
Here are some common indications of termites:
Ceilings and walls that buckle
Damp, damaged or weakened wood
Gallery tunnels through drywall
Hollow sounding wood when you tap on it
Mud tubes in the ground traveling to openings along your foundation
Painted walls that bubble and peel
Signs of water damage
Swarmer termites flying around looking for new places to nest
Visible cracks and crevices along the foundation
White ants in the soil (these are worker termites)
Wings discarded on the floor near doors and windows
Wooden structures with maze-like designs
For comprehensive termite control and prevention services that protect your property all year long, look no further than Amco Pest Solutions. We're skilled at the accurate identification of termite activity, including all problem spots and vulnerable areas around your property.
Commercial Pest Control In Elizabeth, NJ
If you run a business in Elizabeth, you need to be wary of pest infestation. When nuisance pests make their way into your commercial facility, they threaten your business from all angles. There's property damage to worry about, not to mention a tarnished reputation and the threatened health and safety of your customers and employees. It's crucial to have commercial pest protection from the professionals.
Amco Pest Solutions protects businesses from many common area pests, including:
Ants
Bed bugs
Cockroaches
Fleas
Rodents
Spiders
Stinging insects
Termites
Ticks
Wildlife
We're a QualityPro certified company and proud members of the NJAA, NPMA, and CAI. Customer satisfaction is at the top of our list, which is why we use the most innovative products and up to date technologies to treat the problem at its core. We also offer emergency and same-day services to meet your needs. Contact us today to discuss your commercial pest control needs, and we'll get your inspection on the calendar.
Schedule Your Free Inspection
Complete the form below to schedule your no obligation inspection with Amco Pest Solutions.