Elmwood Park, New Jersey Pest Control
It's no secret that Elmwood Park is one of the most coveted boroughs in New Jersey. Over 20,00 people have already made their way to the suburbs of this town, which is projected to grow another 20% in 10 years. Today, Elmwood Park homeowners commute to work near the New York City metro area, or other nearby cities in Bergen County. Interestingly, the small businesses of this town are subject to very stiff blue laws, requiring most businesses to be closed on Sundays. While Elmwood Park is a haven for families and businesses of all kinds, there are some elements of this borough that make life very difficult indeed. This largely includes pest infestations and other deleterious effects, including property destruction, food contamination, and overall disquietude.
Not all pests are dangerous, but when dealing with an ongoing infestation, it has the potential to destroy everything you have worked hard to achieve. Many of the home and business owners in Elmwood Park recognize their need for a professional pest control plan. That's why hundreds of satisfied customers use Amco Pest Solutions for all their rodent, insect, or wildlife animal needs. Learn more about our services by calling our Elmwood Park location.
Home Pest Control In Elmwood Park, NJ
Elmwood Park homeowners often underestimate the significant effects of pests. By ignoring, undermining, or otherwise dismissing their presence around the yard, residents leave themselves vulnerable to some of the more dangerous varieties of pest activity. Cockroaches sneak into kitchens and pantries uninvited, sometimes contaminating your food. Rodents cause property damage by gnawing, biting, and clawing their way through insulation. Worse still, bed bugs have the potential to infest and chronically return to your home.
Amco Pest Solutions makes it easy to protect your home from residential pests, providing one of three plans matched to meet your needs:
The Home Protection Plan
The Convenience Plan
The Convenience Plan Plus
Stop pests in their tracks by contacting the team at Amco Pest Solutions. Our residential pest controls are available to you Elmwood Park homeowners at any time.
Six Mouse Control Techniques For Elmwood Park Property Owners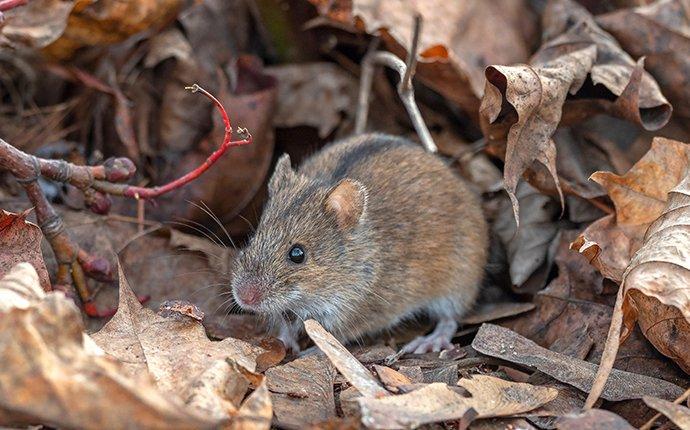 Rodents like mice are perhaps some of the most frustrating pests in Elmwood Park. Not only are they extremely difficult to remove once established, but they cause some serious problems that cannot always be resolved without professional assistance.
Below are six of the best possible house control programs for Elmwood Park property owners:
Store all food items in plastic or glass containers.
Seal any entry points in the home with waterproof caulking.
Repair both clogged drains and leaky pipes.
Remove garbage from the home at least once per week.
Perform regular deep cleanings of the home, especially around heavy appliances.
Use a dehumidifier to eliminate excess household moisture.
If you believe that mice are already present in the home, prevention will no longer be a viable treatment option. Instead, contact the control team at Amco Pest Solutions. Our experts are ready to jump into action with professional mouse control programs.
Are These Bed Bugs In My Elmwood Park Home?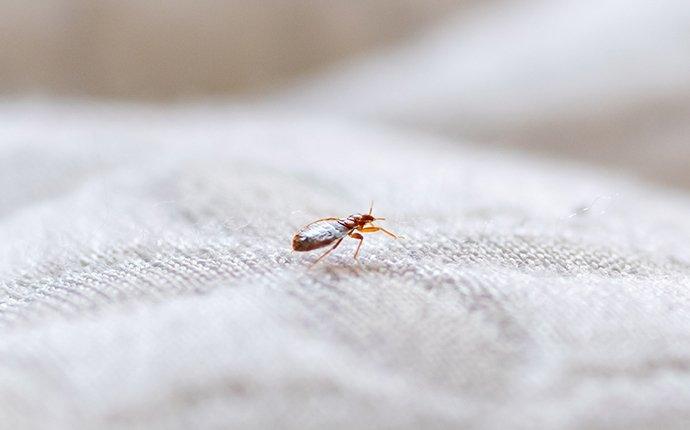 There are all kinds of false information circling the internet about bed bugs. Amco Pest Solutions wants to set the record straight by helping Elmwood Park homeowners identify potential vectors around their property.
Look for insects with:
¼ inch bodies
Dark brown or rusty red exoskeletons
Two small antennae and six legs
An oval-shaped body
These signs may not be enough to identify the presence of bed bugs around your Elmwood Park home. Get a professional bed bug inspection from Amco Pest Solutions to identify pest concerns as soon as possible.
Commercial Pest Control In Elmwood Park, NJ
From healthcare facilities to restaurants, the businesses of Elmwood Park struggle with dozens of pest varieties every year. More than 90% of all businesses have suffered from a pest infestation in the past 5 years, and this number is only expected to increase over time. Despite the home remedies and do-it-yourself (DIY) techniques of the internet, there is no better way to protect your home from serious pests than a professional management company.
The qualified crew at Amco Pest Solutions is one of Elmwood Park's most trusted local businesses. After almost 100 years in the commercial pest control industry, we can safely say that no pest is a match for our specialized solutions. We create commercial pest control plans that serve with three highly effective steps:
Qualified building inspections that check for pests of all types
Treatment, mitigation, and abatement programs that lockout future infestations
Ongoing control and follow-up visits that promise to satisfy every one of our customers
Confirm your place on the Amco Commerical Pest Control roster. Call us today to take advantage of expertly effective pest management.
Schedule Your Free Inspection
Complete the form below to schedule your no obligation inspection with Amco Pest Solutions.