Englewood, New Jersey Pest Control
Homeowners who have lived in New Jersey for many years agree that Englewood is one of the most beautiful cities in Bergen County. At a modest size of 27,000 people, Englewood is much less congested than its sister communities. Home and business owners appreciate the friendly, neighborly atmosphere that is present all over town. Locals come to relax and decompress at the Flat Rock Brook Nature Preserve, or window shop along the downtown Englewood area. At the end of the day, the home and business owners of Englewood, NJ couldn't be happier with their little town. But there are still some aspects of the area they would change if they could, including the number of pest species that call this area home.
Rats and mice are becoming an ever-present threat around town, as well as frequent bed bug infestations. Amco Pest Solutions vowed to protect Englewood more than 80 years ago and continues to provide actionable pest control services to hundreds of homeowners in the area. Receive a free quote for your property and learn more about how we can remedy the situation by submitting an online contact form.
Home Pest Control In Englewood, NJ
Every home in Englewood has access to Amco Pest Solutions and can receive treatment for any pest need at any time. No matter how big or small your pest concerns may be, know that our team of licensed experts is ready to help at all costs. Invest in one of our three helpful home pest control plans:
1. Home Protection Plan
2. Convenience Plan
3. Convenience Plan Plus
Each one of these options is uniquely designed to address the pests that could be plaguing your home. This pest season, choose to move forward in confidence. Contact Amco Pest Solutions to schedule your first visitation.
What To Do About Mice On Your Englewood, New Jersey Property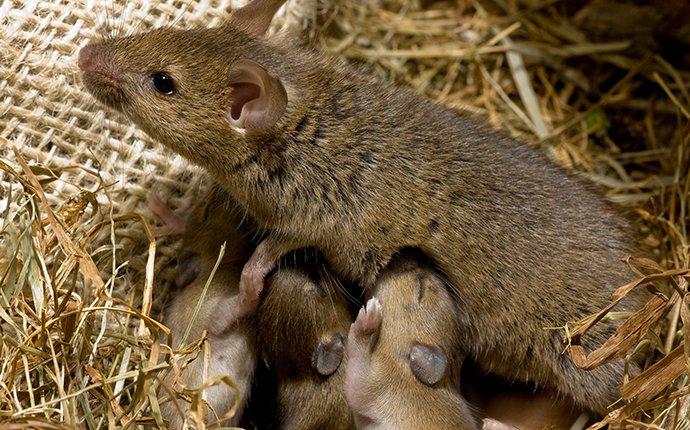 All rodents are bad news for Englewood property owners, but mice are arguably the worst species of all. Mice are small 3 to 4-inch rodents that are experts at slipping indoors undetected. Like several other local rodent species, mice are almost completely dependent on human activity to survive and are difficult to remove once deeply entrenched.
If you don't have any mouse activity around your Englewood property, simply continue to use good rodent prevention tips. However, if you think or know that mice have infiltrated the area around your property, move forward with these steps:
1. Make a note of any identifying features on your mouse. Estimate their size, color, and droppings type if possible. Snapping a picture may also be helpful.
2. Look for areas around the home where the mice may have snuck inside. Take note of any gaps in the windows, holes near doors, or large cracks near the foundation of the home.
3. Immediately contact the team at Amco Pest Solutions to schedule an emergency mouse inspection. Our pros will use your observations and their skills to map out a unique treatment plan.
Call, click, or book a visit with an Amco Pest Solutions representative to exterminate mice as soon as possible.
How To Identify Bed Bug Infestations In Englewood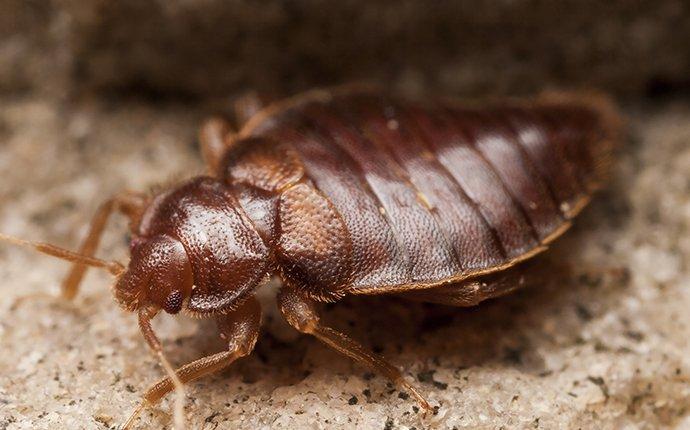 Bed bug infestations cause much more than a few itchy bites. Although itching or raised bumps could be an initial sign of their presence, there is more to identifying a bed bug infestation than meets the eye. You may not be able to completely determine their presence in your home without some professional identification.
If you are trying to identify a bed bug infestation in your area, consider the following questions:
Are there any red or brown spots around linens?
Are the bites on your body in a straight line, or zig-zagged in appearance?
Have you noticed a sweet or musky odor that you cannot explain?
Have you seen piles of exoskeletons around the doors and windows of the home?
Are patches of ootheca (egg deposits) easily visible in hot spot areas?
Could you capture a sample bug to show to professionals?
If you can catch a potential vector in the home, immediately contact Amco Pest Solutions for a bed bug inspection right away. Our team is standing by to deliver emergency bed bug control services to your home at a time convenient to you.
Commercial Pest Control In Englewood, NJ
Amco Pest Solutions loves our Englewood business partners! Below are just a few of the ways we help our local businesses thrive:
Educational facilities are defended with year-round pest control and prevention.
Healthcare organizations are offered minimally toxic solutions for bed bugs, roaches, and other traveling pests.
Food industries are defended from pest birds or 'dirty' pests that could contaminate food sources.
Warehouses can be protected with preventative services and rodent control techniques.
See how Amco Pest Solutions can make a difference in your business. Invest in a commercial pest control plan with the team today.
Schedule Your Free Inspection
Complete the form below to schedule your no obligation inspection with Amco Pest Solutions.