Fair Haven, New Jersey Pest Control
Bordering the Navesink River, Fair Haven is without question one of the most sought-after real estate communities in New Jersey. This town has maintained a consistent level of popularity over the years and continues to provide beautiful vistas along the Rumson Peninsula, Red Bank, and Little Silver areas. In a space of little more than three square miles, Fair Haven is home to about 6,000 unique individuals. Interestingly, this town is home to a large population of affluent families, many of whom are passionate about keeping this town clean and pristine. Fair Haven is, for the most part, a true 'haven' from many harsh realities of New Jersey life. Sadly, this town is unable to separate itself from the reality of ongoing pest activity.
It's no secret that New Jersey has been suffering from dangerous pest attacks over the years, and is currently struggling against animals like cockroaches, termites, and wildlife creatures. As time passes, it becomes more and more obvious that homeowners require the conclusive services of professional pest control. Since 1935, Amco Pest Solutions has offered countless solutions to some of Fair Haven's biggest challenges. From residential and commercial pest control plans to ongoing fringe services, our highly trained team is prepared to overcome any pest imaginable. Set up an initial pest inspection by reaching out to our team online.
Home Pest Control In Fair Haven, NJ
Roughly 2,000 residential households are present around Fair Haven, each home to unique people, pets, and their families. Although the vast majority of these homes have experienced pest activity before, many homeowners choose not to purchase professional home pest control until it is too late. Once pests have gained a footing on your home and property, it becomes much more difficult (and costly) to repair their damages.
The ease and simplicity of investing in Amco Pest Solutions allow hundreds of Fair Haven homeowners to get great services at equally great price points. Each of our three plans was uniquely designed to address the needs of your home:
Basic pest control with the Home Protection Plan
Advanced pest control with the Convenience Plan
Ultimate pest control with the Convenience Plan Plus
Confirm your plan of choice with a helpful agent at Amco Pest Solutions
Four Signs Of A Cockroach Infestation In Fair Haven, New Jersey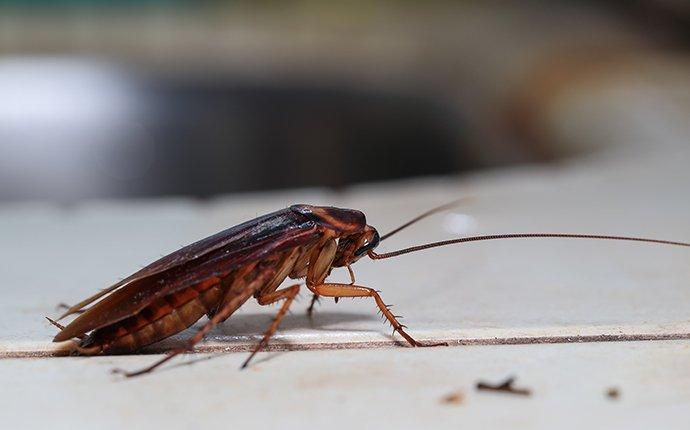 Contrary to popular belief, cockroaches aren't just a renter's pest. In fact, these insects can be found in almost any location, from residential homes to commercial businesses and public properties. Roaches are not particularly picky pests and will infest any area that offers a large amount of food, water, and shelter.
Here are four signs that they may be near:
Piles of droppings or other waste matter
A strange or unusual odor that seems to emanate without a proper source
Shed exoskeletons in piles around the house
Large numbers of roach egg cases (ootheca) in cracks and crevices
Ultimately, the best and only way to tell if there is a roach infestation on your property is to invest in ongoing pest protection. The professional services of Amco Pest Solutions address roaches at any stage of their infestation. Call today to learn more.
Here's How You Might Be Attracting Termites To Your Fair Haven Home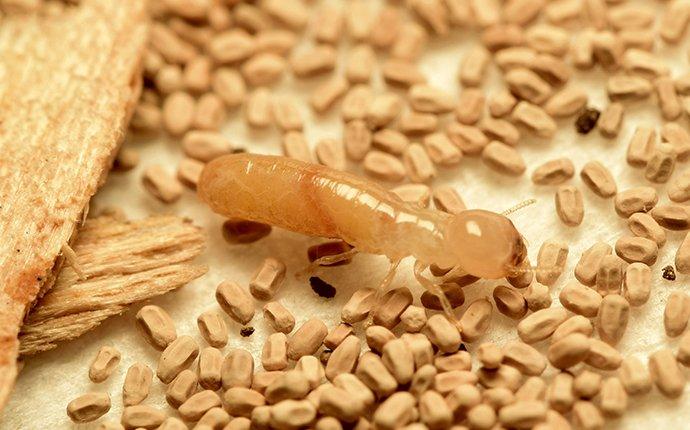 Pests that eat wood usually need a little encouragement to get inside your home. This applies particularly to termites, a common Fair Haven pest that is often unwittingly attracted into residential homes. Here are some of the things these insects look for in a new home:
A large amount of moist or damp wood
Plenty of soil to wood contact around the home
Small entry points that allow termites to get inside
An overgrown lawn or landscape that lets pests hide
If you think or know that termites are near your Fair Haven home, look no further than the termite prevention programs of Amco Pest Solutions. We are committed to keeping you safe at all times with regular termite inspections.
Commercial Pest Control In Fair Haven, NJ
The types of commercial pests common to Fair Haven are extremely dangerous at best. Wood-eating pests like termites create increasingly unsafe buildings and structural supports. The presence of wildlife animals, including pest birds, can noticeably turn customers away from your building. Worst of all, cockroaches and rodents have the ability to spread diseases to your valued customers and trusted employees. Potential pest infestations near your Fair Haven property are simply too dangerous to ignore. Invest in commercial pest control programs from Amco Pest Solutions for the best perimeter treatments in New Jersey.
We protect commercial businesses against pests like:
Ants
Cockroaches
Rats and mice
Ticks and fleas
Bed bugs
Termites
Spiders
Occasional invaders
Don't see your commercial pest problem on our list? Check our specialty pest services for additional coverage.
Schedule Your Free Inspection
Complete the form below to schedule your no obligation inspection with Amco Pest Solutions.