Fort Lauderdale, Florida Pest Control
As the county seat of Broward County, Fort Lauderdale has a reputation of excellence to uphold. Located just 25 miles north of Miami, right on the east coast, we're lucky to live in the ideal place. The weather is pleasant, the people are friendly, and the sun is always shining. Not only do these lovely conditions attract human visitors, but they also entice nuisance pests. Pests constantly want to get inside of your Fort Lauderdale property, and you need professional pest services to protect yourself from an infestation.
Amco Pest Solutions is your go-to source for full-service pest control solutions. Since 1935, our family owned and operated business has been providing residential and commercial pest control services to the local community. We offer year-round pest protection to homes and businesses across Broward County and the surrounding communities throughout Southern Florida. Our team of pest professionals has experience in the complete detection, extermination, and prevention of nuisance pests. With over 80 years of industry experience under our belts, you can feel confident knowing you're in the most capable hands possible. Contact us today to schedule your complimentary inspection.
Home Pest Control In Fort Lauderdale, FL
Between the lovely beaches and the flowing boating canals, Fort Lauderdale has everything a homeowner could ever want. There are so many beautiful houses; it's no wonder we attract so many visitors. Nuisance pests gravitate to the sources of food, water, and shelter in your home, and they're eager to get inside. A pest infestation is a huge threat to you and your loved ones, which is why professional pest protection is the only way to go.
Our home pest control services include:
Inspection
Interior and exterior
Problem areas and conducive conditions
Crawlspaces, beams, cracks, crevices, etc.
Treatment
Attic insulation
Crack and crevice treatments
Crawlspace encapsulations
Exterior foundation perimeter
Granular lawn treatments
Residual sprays
Sand spraying of baseboards
Follow-Up
Monthly, bi-monthly, quarterly options
Detailed reporting
Emergency services
Seasonal maintenance
All of our treatments are pet-friendly, child-friendly, and completely safe for your entire property. We're a QualityPro certified company that takes customer satisfaction and safety very seriously. We offer same-day and emergency services, so you know that we're here for you whenever you need us. As members of the NPMA and CAI, we have high expectations for ourselves, and we never settle for anything less than quality and excellence.
Termite Warning Signs In Fort Lauderdale, FL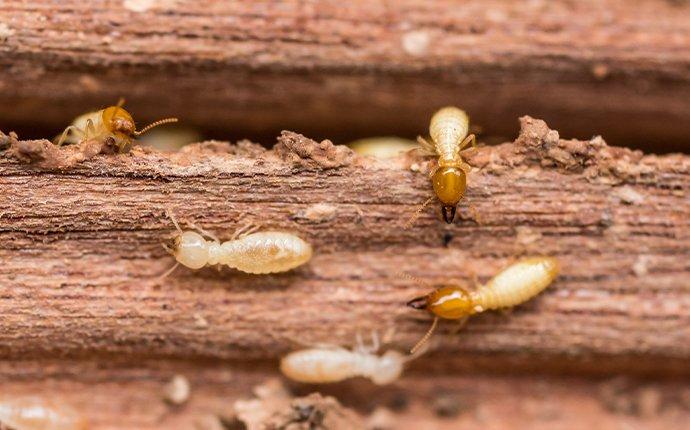 Termites are wood-eating pests that can cause large-scale property damage. Not only do they pose a threat to your safety, but repairs and prevention costs can be costly.
The earlier you catch termite activity, the better your chances of preventing widespread damage.
Look out for the following signs of a termite infestation:
Common signs of water damage
Damp, damaged or weakened wood
Gallery tunnels through drywall
Mud tubes in the ground traveling to openings along your foundation
Swarmer termites flying around looking for new places to nest
Visible cracks and crevices along the foundation
Wings discarded on the floor near doors and windows
Worker termites in the soil that look like white ants
If you detect any of the signs above, you need to call in the professionals immediately. Amco Pest Solutions offers comprehensive termite control and prevention services that guarantee year-round protection of your Fort Lauderdale property.
Bed Bug Prevention In Fort Lauderdale, FL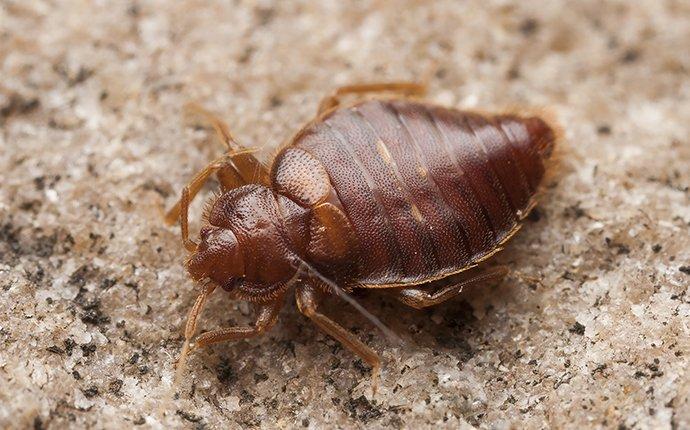 Bed bugs are nocturnal pests that feed on human blood at night. Because they only emerge while we're asleep, it can be extremely difficult to detect bed bug activity. Being proactive about prevention is the best approach.
If you want to reduce your chances of experiencing a bed bug infestation, implement the following strategies:
Check all items for bed bugs before bringing them into your home.
Reduce clutter and maintain a high level of cleanliness around you house.
Steam clean your upholstery, curtains, and vacuum around furniture.
Use protective encasements on all mattresses and box springs.
Wash and dry all linens, bedding, and clothing on high heat.
Even if you remain diligent about the preventative measures listed above, bed bugs can still be tough to control. The most effective method of bed bug control is professional pest services from the team at Amco Pest Solutions.
Our experienced technicians will eliminate the problem at its core, so give us a call today to discuss your bed bug control needs.
Commercial Pest Control In Fort Lauderdale, FL
There are so many businesses in our city; just The Strip alone hosts dozens of luxury hotels and upscale restaurants. From boutiques and bars to offices and government buildings, all Fort Lauderdale businesses are susceptible to pest activity. Infestations pose a huge threat to your property, your reputation, and, most importantly, the health and safety of your employees and customers.
Amco Pest Solutions provides comprehensive commercial pest control services that guarantee year-round coverage from a long list of pests, including:
Ants
Bed bugs
Cockroaches
Fleas
Rodents
Spiders
Stinging insects
Termites
Ticks
Wildlife
Through the use of our IPM (Integrated Pest Management) strategies and the most innovative technologies on the market, we target the heart of the problem and eliminate all pest activity from the inside out. No matter what business you're in, you need total protection from pest activity, and that's why we're here.
Schedule Your Free Inspection
Complete the form below to schedule your no obligation inspection with Amco Pest Solutions.