Fountainebleau, Florida Pest Control
With a location that's a mere 11 miles from Miami, Fountainebleau offers a beautiful environment with many residential and commercial properties, inspiring a sense of paradise. Unfortunately, with such an inviting area come pests who think they've been invited to join, creating a need for professional pest control services.
At Amco Pest Solutions, our team offers a full-service approach for both residential and commercial properties. We are dedicated to keeping everyone protected from the dangers posed by pest infestations and look forward to doing the same for you. Contact us today to get your free estimate!
Home Pest Control In Fountainebleau, FL
Maintaining your home can feel like a full-time job on top of another job. When pests show up to cause trouble, everything can quickly become overwhelming. For this reason, we're happy to provide ongoing residential pest control, so you can get back to feeling comfortable in your own home.
Our team works with you to identify the best solutions possible, which is why we provide several treatments that include but aren't limited to:
Attic insulation
Crack/crevice treatments
Residual sprays
Sand spraying of baseboards
Crawl space encapsulations
Perimeter treatments
Granular lawn treatments
With us you get full-service solutions that are reliable, safe, and effective every single time, ensuring you experience nothing less than the best results possible. Contact us today to discuss your pest management options.
Fountainebleau's Guide To Effective Cockroach Prevention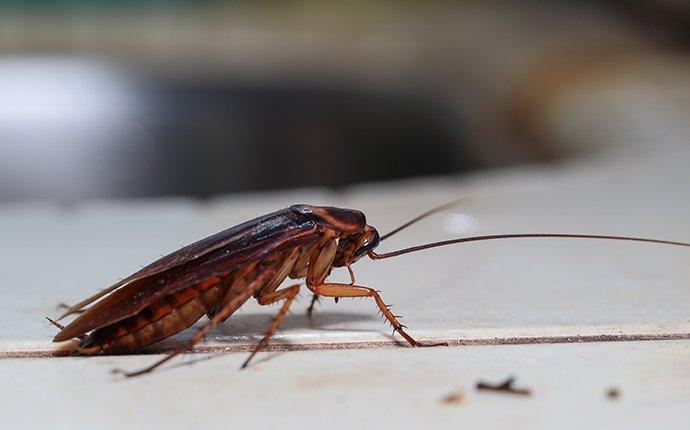 Cockroaches are a common problem for many people in Fountainebleau. They reproduce rapidly, are difficult to kill, and cause many problems including disease transmission. Thankfully, with a little effort, you can keep this from happening to you by following some prevention tips like:
Maintain cleanliness throughout the property
Store food in containers
Target the kitchen (it's a favorite spot, especially under the appliances)
Vacuum and mop the house
Seal up all entry points (don't forget the utility pipes)
Remove all clutter
The most important prevention tip we have is to maintain ongoing cockroach control services. With the help of trained professionals, you can stop potential infestations in their tracks year after year for complete peace of mind.
Take charge of your home today by contacting Amco Pest Control to discuss your options for pest control plans and a no-obligation inspection!
What Makes Fountainebleau's Termites So Dangerous?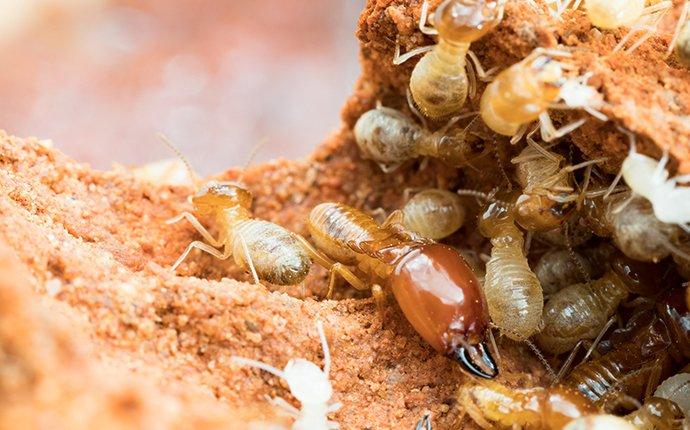 At first glance, termites seem relatively harmless for Fountainebleau residents. They're not known to transmit diseases, bite people, or get in the way of your daily life. So, what makes them dangerous? In two words? Property damage!
Termites eat away at wood, paint, drywall, and other organic materials, which can lead to cosmetic and structural damage given enough time and a large enough colony. In most cases, structural damage can be covered under homeowner's insurance, but that's not guaranteed. Even if it is covered, you'll still have to pay a deductible.
The best way to stay protected from the dangers of termites is to recognize the signs of an infestation, which include:
Common signs of water damage
Damp, damaged or weakened wood
Gallery tunnels through drywall
Mud tubes
Swarmer termites
Visible cracks and crevices along the foundation
Discarded wings
Visible worker termites (look like white ants)
If you observe or suspect any of these signs, then take action immediately. Contact the team at Amco Pest Solutions for your termite control needs. We'll be there promptly and help you every step of the way. Claim your free estimate and become termite-free!
Commercial Pest Control In Fountainebleau, FL
When everything goes right for your business, it's obvious. Your customers are happy, employees are satisfied, and you feel like you can take on the world. However, when pest infestations happen, that dominant feeling goes away and you end up at risk for problems like upset customers, code violations, and even needing to close your doors.
You can't afford that to happen to your business, which is why we're happy to work with you to eliminate your commercial pest problems, so you can get back to what matters most. Our team provides year-round protection from common pests such as cockroaches, rodents, spiders, termites, wildlife, and much more.
With our dependable IPM (Integrated Pest Management) systems, our team keeps your business pest-free year after year. Don't wait to experience the results you deserve. Contact us today to get your free inspection!
Schedule Your Free Inspection
Complete the form below to schedule your no obligation inspection with Amco Pest Solutions.