Comprehensive Pest Control In Freehold, NJ
The township of Freehold, NJ, is a great place to live, work, and play. It's just a short drive into the city, and an even shorter drive to the Jersey Shore, giving locals ample access to adventure, excitement, and lots of activities. Freehold is also the perfect location for local pest populations to put down roots. These intruders seek entry into our homes and businesses looking for food, water, and shelter, and that means Freehold property owners are at risk of experiencing pest infestations all year long. If you want to effectively protect yourself, it's important to rely on the pest professionals.

Amco Pest Solutions is at your service. Since 1935, our family-owned-and-operated business has been providing residential and commercial pest control services to properties throughout Monmouth County and the surrounding areas. Our comprehensive pest control solutions provide your Freehold property with year-round protection from pest activity and potential infestation. Contact us today to discuss your pest control needs, and we'll schedule your complimentary inspection as soon as possible.
Residential Pest Control In Freehold, NJ
Owning a home is one of life's biggest accomplishments, so it would be an absolute shame if pests were to rain on that parade. Household pest infestation is threatening to your property and your loved ones, and the best way to protect yourself is to rely on help from the pest experts. For more than 80 years, our residential pest control services have helped protect the local community from the harms of infestation.

Here at Amco Pest Solutions, we offer a long list of pest treatments, some of which include crack and crevice treatments, attic insulation, crawl space encapsulations, residual sprays, granular lawn treatments, and sand spraying of baseboards. We always use pet-friendly, child-friendly treatment methods that put the health and safety of you and your loved ones first. We also offer emergency and same-day services, because we know how important it is that we're there for you around the clock. Call us today to get started.
Professional Insulation/Encapsulation Services In Freehold, NJ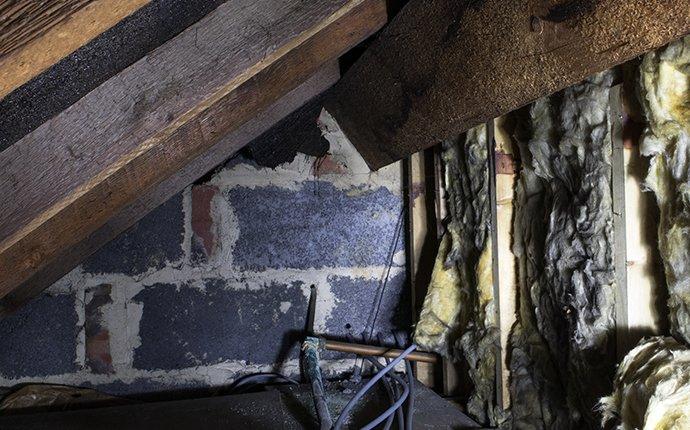 Your Freehold property likely has a crawl space, and this space is crucial in maintaining healthy conditions around your home or business. We offer both insulation and encapsulation services to treat your crawl space and protect your property from harm in the future. Here are the basic differences between the two treatments:
Insulation – Creates a barrier between the inside and the outside; keeps your crawl space warm and prevents leaks, effectively lowering utility bills by maintaining the temperature throughout the space.

Encapsulation - Expands further on the insulation process; through the implementation of waterproofing solutions, encapsulation helps keep things dry, effectively preventing moisture problems.
Regardless of the condition your crawl space is in, it's important to consider your insulation and/or encapsulation needs in order to properly protect your property moving forward. Reach out to Amco Pest Solutions today to set up your complimentary inspection and we'll work together to develop the right approach to meet your insulation and/or encapsulation needs.
The Dangers Of Termite Damage In Freehold, NJ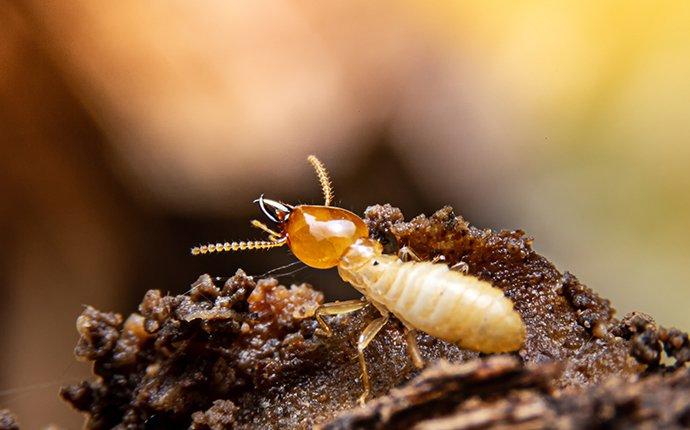 Termites can cause significant damage, and the problem can quickly grow out of control if it's not handled promptly by a professional pest control company. Property owners end up spending thousands of dollars in repairs, which is why if you own property here in Freehold, you should be aware of the consequences of termite infestation.

Termites feed on cellulose materials, including paper, cardboard, and of course, wood. As they tunnel through the structural timbers of your property, they compromise the integrity of the wood they are damaging. This can lead to unsafe conditions, including potential building collapse. As termites continue to tunnel throughout the structure, the amount of damage caused will continue to increase.

Here at Amco Pest Solutions, we offer complete termite control and prevention services that Freehold property owners can rely on all year long. Protect your home and/or business from the horrors of termite damage and give us a call today. We're eager and ready to provide you with the quality termite control that you deserve, so reach out to us and we'll schedule your initial inspection as soon as possible.
Commercial Pest Control In Freehold, NJ
Commercial pest infestation poses a long list of problems. There's property damage to worry about, not to mention a potentially tarnished reputation and the serious health and safety threats posed to all of your customers and employees. That's why we recommend professional pest protection. Amco Pest Solutions offers complete commercial pest control services to Freehold businesses, no matter the size.

We provide coverage from a long list of common area pests, such as termites, ants, spiders, bed bugs, ticks, cockroaches, fleas, rodents, stinging insects, and wildlife. Once we identify all pest activity and figure out the scope of the problem, our educated pest technicians come up with the ideal approach for your business. We are a QualityPro certified company and our team of highly trained pest technicians use only the most up-to-date products and innovative technologies to solve your commercial pest problems, whatever they may be. Reach out to us to get your free inspection on the calendar right away.
Schedule Your Free Inspection
Complete the form below to schedule your no obligation inspection with Amco Pest Solutions.