Comprehensive Pest Control In Hackettstown, NJ
The small community of Hackettstown, NJ, has a relaxed atmosphere that makes living and working here a real pleasure. The fresh mountain air brings visitors from all around the state, and that includes local pest populations. These unwelcome guests are eager to get into our homes and businesses, and that means all Hackettstown property owners should be wary of potential pest infestation. If you want to secure year-round pest protection from the pros, you've come to the right place.

Amco Pest Solutions is a full-service, family-owned-and-operated business with more than 80 years in the pest control industry. We've been servicing homes and businesses throughout Warren County and surrounding New Jersey communities since 1935, and our mission remains: to provide the best residential and commercial pest solutions in the area, giving our customers lasting results that they can count on year-round. As a QualityPro certified company and members of the NJAA, NPMA, and CAI, we take our work very seriously. Contact us today to get started.
Residential Pest Control In Hackettstown, NJ
Owning a home in Hackettstown can be a real blessing, but that doesn't mean there aren't also negatives to homeownership. Unfortunately, household pests are drawn to your residence looking for access to sources of food, water, and shelter on the premises. In order to protect your home and your loved ones from the many dangers of infestation, it's important to get dependable pest protection from the pros at Amco Pest Solutions.

Our residential pest control services give your Hackettstown home year-round protection from pest activity. Our team begins with a thorough inspection of the interior and exterior of your home, concentrating on common problem areas and conducive conditions in order to develop the right plan of action for your situation. Whatever kind of pest problem you're facing, we can help. Reach out to us today to learn more. One of our team members will walk you through our residential pest control process and schedule your free inspection.
The Dangers Of Termite Damage In Hackettstown, NJ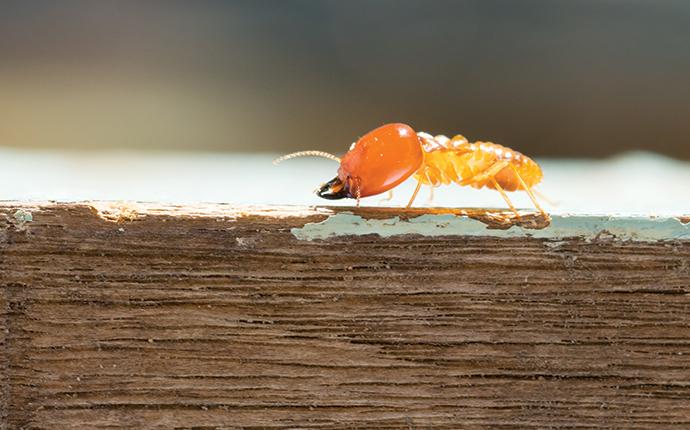 Termite damage can be detrimental. You may not think that these tiny little wood-eaters could cause such large-scale damage, but they certainly can. It's estimated that U.S. home and business owners spend over five billion dollars every single year on termite damage repair and prevention costs. That's a lot of money for a problem that is largely preventable.

Protecting your property from termite damage is crucial in order to avoid structural damage. Most homeowner's insurance plans don't cover termite damage, so it's even more important that you work with a professional pest control company to eradicate the problem, or even better, prevent it from occurring in the first place.

The team at Amco Pest Solutions has the knowledge and expertise to successfully eliminate all termite activity from your property. Our termite control and prevention services offer you the year-round protection you deserve. Contact us today for a free inspection.
What Hackettstown, NJ Property Owners Ought To Know About Bed Bugs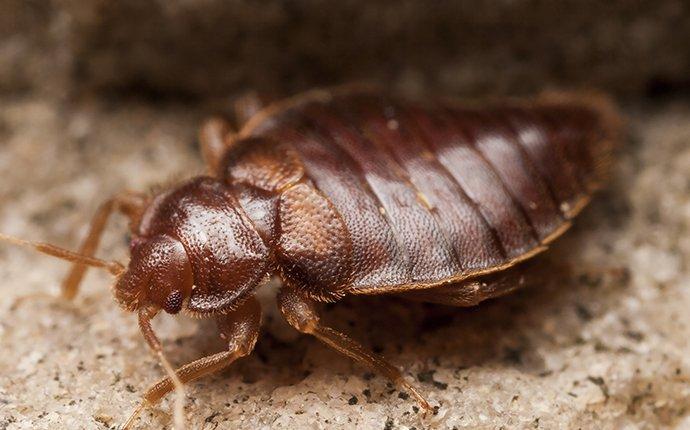 Bed bugs are nocturnal parasites. They hide out during the day — usually in an area that provides frequent exposure to human contact such as the bedsheets, linens, or upholstery — and then they emerge at night to feed on the blood of humans. This makes them hard to detect because they're doing their damage when we're not awake and able to catch them in the act.

Bed bugs can go up to a year without food, which allows them to survive long spells without feeding. Because they feed on human blood, their goal is to find an ideal spot that provides them with the ability to nest, lay eggs, and feed as frequently as they want. But since they can survive without feeding for up to a year, they are pretty resilient. They could be hiding out without your knowledge for months before any feeding even begins.

Bed bugs tend to leave groups of bites as opposed to one singular bite. They leave a line of itchy red bumps and they leave blood spots on the sheets after feeding. These are both pretty solid indications of having bed bug activity on your property. If you suspect bed bug activity in your home or business, the best thing to do is to contact the pest professionals right away. Reach out to Amco Pest Solutions today to get started.
Commercial Pest Control In Hackettstown, NJ
The best way to guard your business against the dangers of pest infestation is to depend on a team of highly qualified pest professionals. Amco Pest Solutions offers complete commercial pest control services that local business owners can rely on. We cover a broad range of businesses from common New Jersey pests, servicing a variety of commercial properties, including healthcare facilities, schools, restaurants, government offices, and many others.

After a thorough inspection of the facilities, we determine the nature of the infestation and develop a customized treatment plan to suit your needs. Our experienced team puts in place reliable Integrated Pest Management (IPM) strategies that comprehensively eliminate all pest activity and conducive conditions from your property. With our emergency and same-day services, you can feel confident knowing we've got your back 24/7. Reach out to us to discuss your commercial pest control needs today.
Schedule Your Free Inspection
Complete the form below to schedule your no obligation inspection with Amco Pest Solutions.