Hasbrouck Heights, New Jersey Pest Control
Only 10 miles northeast of Manhattan Island's largest suburbs, Hasbrouck Heights has established itself as one of New Jersey's premier bedroom communities. Although there may only be 12,000 residents living within the city's borders, the population density of this borough is nearly 8,000 per square mile. This leads to quite a bit of congestion around the city, leading home and business owners to pursue more private amenities. Indoor activities, as well as a busy nightlife, allow citizens to enjoy all aspects of the borough. Hasbrouck Heights homeowners do their best to remain in private, quiet living areas where they can escape the bustle of city life. However, there are some elements of this borough that simply cannot be pushed aside, including rampant pest activity.
Animals from all over the city find ways to infiltrate residential homes and commercial businesses, often with ill effects. That's why the professional team at Amco Pest Solutions offers management and treatment at all times of the year. We know that pests undermine your chances to succeed, which is why we strive to create service plans that match your current needs. Ready to get started on a pest protection plan for your home or business? Find out more by submitting an online contact form.
Home Pest Control In Hasbrouck Heights, NJ
According to a national survey, more than 84% of American households have experienced a pest problem within the last few months. Not only is this a clear sign of failing prevention methods, but it also showcases the absolute necessity of professional pest control for U.S. families. If you live anywhere near the Hasbrouck Heights area, you will need to invest in professional pest control efforts for the good of your family.
The residential pest control programs offered by Amco Pest Solutions cover a wide variety of pest species, including some of the area's hottest insect vectors. With every residential pest control program from our company, expect to receive protection against more than 30 types of pests such as:
Ants
Spiders
Termites
Bed Bugs
Spiders
Wildlife animals
Mice
Rats
Protect yourself from the unknowable circumstances of Hasbrouck Heights pests. Confirm a residential pest control plan with Amco Pest Solutions right away.
Is It Safe To Have Wildlife On My Property In Hasbrouck Heights Property?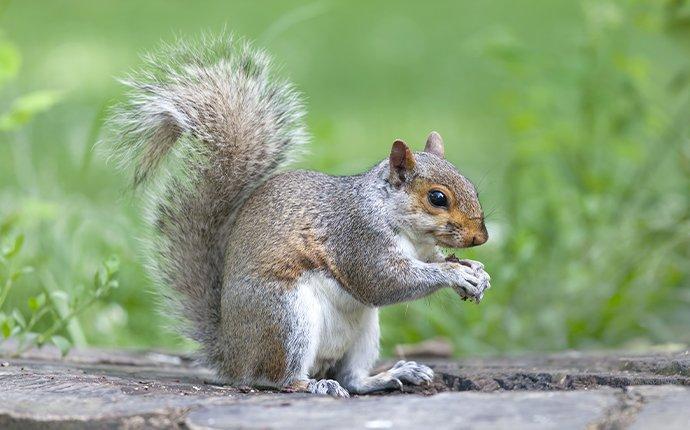 Wildlife animals are a natural and even normal part of homeownership. Here in Hasbrouck Heights, the chances of finding legitimate wildlife around your home are relatively slim. Animals like squirrels, bats, and snakes rarely if ever make their way into residential homes. These creatures are generally regarded as nuisance animals and are not considered to be dangerous unless threatened.
In contrast, some local pest species are simply not safe to keep around Hasbrouck Heights properties. Possums, raccoons, and some varieties of pest birds can spread serious illnesses, contaminate food items, and even lead to secondary infestations in the form of fleas and ticks.
Ultimately, it is not safe to allow wildlife species to continuously hang around your property. The best possible way to remedy the situation is to rely on professional wildlife control programs from Amco pest Solutions. Call today for a free estimate, and to schedule an initial visitation to your home or business property.
Four Bed Bug Prevention Methods For Hasbrouck Heights, New Jersey Homeowners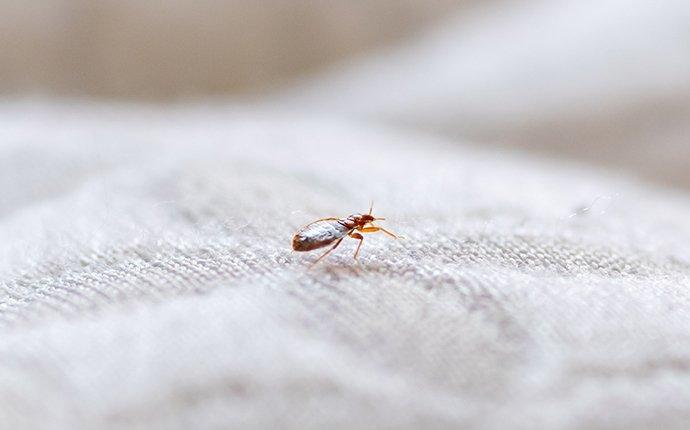 Here are some practical methods of keeping bed bugs far away from your Hasbrouck Heights home:
Only purchase secondhand appliances if you trust the source
Check newly purchased furniture for signs of bed bug activity before placing them inside the home
Wash all clothing items (even unworn articles) when returning from a trip
Check your overnight lodgings for any signs of pest activity, regardless of where you are staying
For additional bed bug control tips or a helpful bed bug inspection around your property, look no further than the team at Amco Pest Solutions. We are standing by to take your call at any time.
Commercial Pest Control In Hasbrouck Heights, NJ
At Amco Pest Solutions, we believe that no two commercial pest control plans should ever look alike. That's why we have dedicated the last 100 years of our services to discovering new ways to get and stay pest-free. No matter what your industry type may be, our team has the tools, talent, and grit to see your protection through to the end. Here are some practical ways we protect your business against the presence of serious pest activity:
Low impact product applications that are tough on pests, yet gentle on those you care about
Custom-tailored control alternatives that take your considerations into account
Easily accessible emergency services whenever you need them most
Highly trained commercial pest inspections that check the property for signs of infestation
Let Amco Pest Solutions protect you the only way we know how: with total assurance in our products, applications, and treatments. Schedule an initial commercial pest control visit with our Hasbrouck Heights branch.
Schedule Your Free Inspection
Complete the form below to schedule your no obligation inspection with Amco Pest Solutions.