Hialeah, Florida Pest Control
Hialeah, FL is a beautiful Miami suburb, and the sixth most populated city in the entire state of Florida. With over 224,000 residents in just 20 square miles, the town is filled with human activity. Where there is human activity, there is also pest activity, and that exposes local property owners to the threat of pest infestation. The only guaranteed way to protect your home or business from pest infestation is to reach out to a team of highly experienced pest professionals.

Amco Pest Solutions is here to help. We are a full-service pest control company that has been servicing residential and commercial clients all over Florida since 1935. Our family-owned and operated business is dedicated to providing our valued customers with quality, excellence, and integrity. We utilize the most updated technologies and innovative products to bring you pest-free results that last. Call us today to learn more about our pest solutions, and what we can do for you.
Home Pest Control In Hialeah, FL
The best way to guard your Hialeah home from household pest infestation is to reach out to the pros. Amco Pest Solutions offers comprehensive residential pest services that guide local residents throughout every step of the pest control process. Our thorough pest control services include:
Inspection
Interior and exterior.
Problem areas and conducive conditions.
Crawl spaces, beams, cracks, crevices, etc.
Treatment
Attic insulation.
Crack and crevice treatments.
Crawl space encapsulations.
Exterior foundation perimeter.
Granular lawn treatments.
Residual sprays.
Sand spraying of baseboards.
Follow-Up
Monthly, bi-monthly, quarterly options.
Detailed reporting.
Emergency services.
Seasonal maintenance.
Our full-service business uses the most updated products and innovative technologies to treat your property from the inside out. We prioritize child and pet safety, because the well-being of you and your loved ones is always our primary concern. We also offer same-day and emergency services, so you can rest assured knowing we're there for you whenever you need us. Contact us to get started.
How To Rid Fleas & Ticks From Your Hialeah Yard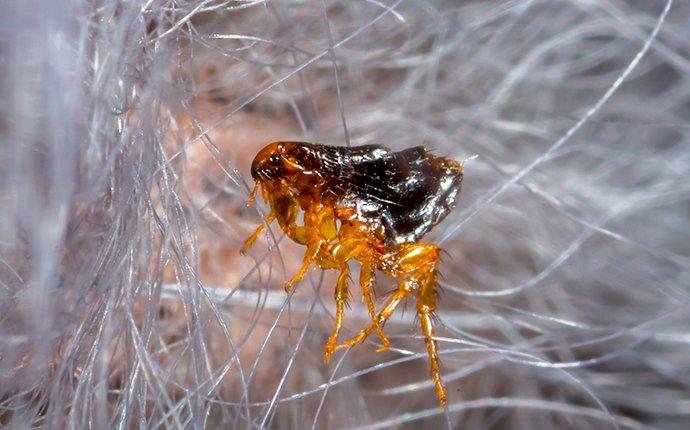 Fleas and ticks are both parasitic pests with the ability to transmit a variety of diseases through their bite. Whether it's tapeworm from a flea, or Lyme disease from a tick, it's important to avoid getting bitten by these vectors. Here are some helpful tips to keep flea and tick activity away from your Hialeah yard:
Use tick and flea repellents on the exterior of your home.

Treat pests with a flea bath and/or flea spray to protect them.

Thoroughly wash yourself and your pets after spending time outdoors.

Check everyone (including pets) for any ticks/fleas after being outside.

Treat your clothing with, or buy clothing pre-treated with, permethrin.

Wash and dry all clothing, bedding, linens, and laundry on high heat.
The best way to effectively avoid flea and tick activity around your property is to call in the team at Amco Pest Solutions. We will assess the situation, and come up with the appropriate treatment plan to fit your needs. Our team will keep you protected from these parasitic pests, guaranteed. Call us today to get started with our flea and tick services.
Six Easy Bed Bug Prevention Tips For Hialeah Residents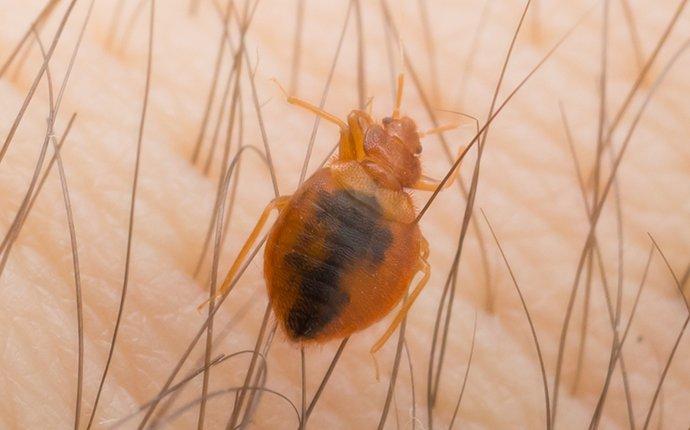 When bed bugs infest your home, your entire routine is interrupted. It's a complete nightmare that no homeowner ever wants to face, and that's why it's important to be proactive about preventing bed bugs in the first place. If you want to reduce your chances of experiencing a bed bug infestation, here are six easy prevention tips to consider:
1. Inspect all items before bringing them inside.

2. Reduce clutter throughout your space.

3. Steam clean upholstery and curtains.

4. Use mattress and box spring encasements.

5. Wash & dry everything on high heat.

6. Use a stiff brush to scrub the mattress seams.
The best way to protect your property from bed bugs is to schedule services from a professional pest control company. Here at Amco Pest Solutions, we're experienced in dealing with bed bug infestations. Call us today for a consultation, and one of our pest experts will walk you through our process and schedule your initial inspection right away.
Commercial Pest Control In Hialeah, FL
If you're looking for dependable pest protection for your Hialeah business, get in touch with the team at Amco Pest Solutions right away. For over 80 years, we've been protecting local businesses from the dangers of pest infestation. We work with a variety of commercial properties, customizing targeted pest solutions that address the specific needs of your infestation.

Our tried-and-true IPM (Integrated Pest Management) strategies target the problem at its core, and eliminate it from the inside out. We are members of the NJAA, NPMA, CAI, and QualityPro certified professionals, and we take pride in the work we do. Call us today for a complimentary estimate and inspection, and secure the comprehensive commercial pest protection that your Hialeah business deserves.
Schedule Your Free Inspection
Complete the form below to schedule your no obligation inspection with Amco Pest Solutions.