Highland Park, New Jersey Pest Control
Located in the 'elbow' of Middlesex County, the borough of Highland Park is anything but quiet. This Raritan River Valley city is less than 20 miles away from the New York City Metro, housing approximately 15,000 people. Most Highland Park residents find this location perfect for commuting to work or school, including Rutgers University and the Johnson & Johnson manufacturing plant. When they aren't putting in time at work, the residents of Highland Park enjoy taking advantage of their state-of-the-art environmental center, as well as walks by the nearby Raritan River.
Despite all the beautiful things that make Highland Park feel like home, the presence of pest species makes it difficult to live comfortably without professional management. Since 1935, Amco Pest Solutions has been Highland Park's go-to pest eliminator, with almost 100 years of industry experience. From residential homes to commercial enterprises, we believe in making pest control available to all people. Interested in how we can help in your situation? Call the Highland Park branch of Amco Pest Solutions to schedule a free estimate.
Home Pest Control In Highland Park, NJ
No matter where in Highland Park you live, pest activity will be a very real and dangerous threat to your wellness. Animals like ants, bed bugs, and other small creatures seem to creep indoors without any warning, contaminating your living environment. Without a plan of action against pests and their ongoing damages, Highland Park homeowners may be trapped in a never-ending cycle of infestation.
Each residential pest control plan from Amco Pest Solutions is built to address some of the most common problems in Highland Park, including:
Ants infesting the yard or slipping into the kitchen
Rodents (like rats and mice) getting into the pantry
Potential termite issues around the home's foundation
Itchy bed bugs that may have infested the bedroom
Wildlife creatures that may be living in the basement or attic
If any of these pest concerns resonate with your situation, Amco Pest Solutions can be a part of your holistic treatment plan. With three unique options available to our customers, there's no pest problem we can't handle. Contact our Highland Park branch to discuss the residential pest control plan that's right for you.
How To Stop Ant Infestations On Highland Park, New Jersey Properties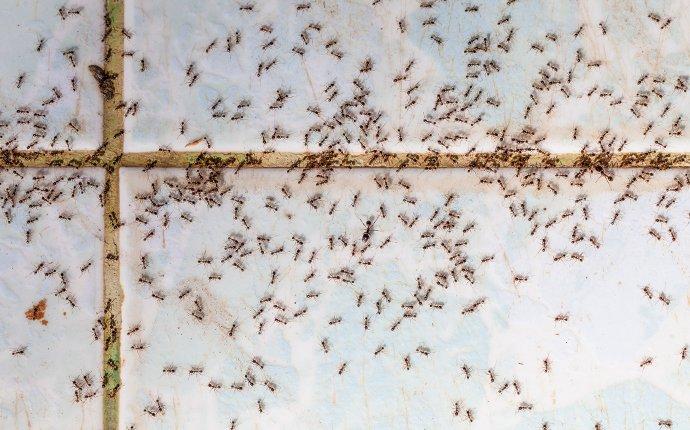 Some pest infestations are dangerous, some are annoying to manage, and some can jeopardize the safety of you and your loved ones. Ant problems around Highland Park fall into each of these three categories. If you are concerned about an ant infestation near your property, check out these helpful prevention steps:
Store food items in plastic or glass containers (preferably airtight)
Do what you can to lock out potential pest problems by sealing cracks and gaps in the home
Get year-round ant protection from a professional team such as Amco Pest Solutions
Ant treatments from Amco Pest Solutions apply to any household or business at any stage of infestation. Inquire about a helpful ant inspection by contacting our Highland Park branch.
What Is The Best Way To Tell If I Have Bed Bugs In My Highland Park Home?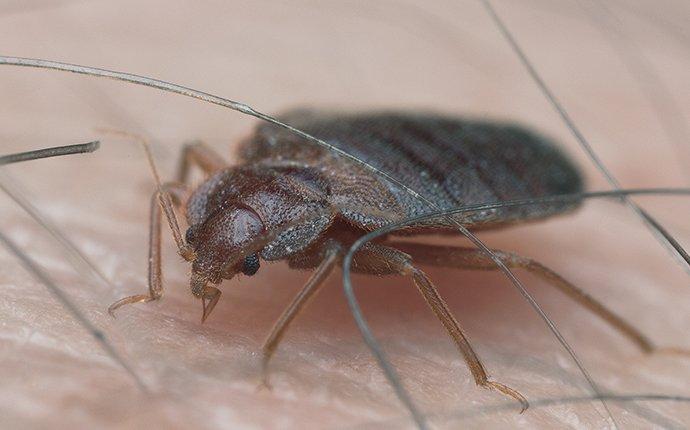 Does your Highland Park home have a problem with bed bugs, or something far less dangerous? To identify their presence, use the following identification tips:
Look for ¼ inch pests with oval-shaped bodies
Check for the presence of blood spatter or excrement stains along mattresses and pillows
Inspect the home for a sweet or musky odor that does not seem to have an origin point
Want more helpful bed bug identification tips? Call Amco Pest Solutions for a specialty bed bug inspection at your earliest convenience. We're excited to help you in any way possible.
Commercial Pest Control In Highland Park, NJ

A business is something to take pride in. No matter what your industry is in, it's important to feel safe, confident, and hopeful about the success of your enterprise. This is not always easy to do, especially here in Highland Park. With a rise in pest activity over the last few years, researchers project that 9 out of every 10 businesses will struggle with a pest infestation this year. Unless business owners are prepared for the worst, pest activity could crush all their efforts in a single move.
That's where Amco Pest Solutions comes in. Our commercial pest control plans were designed to tackle pests in any and every industry, offering solutions that include:
Inspections of the entire facility, from attics to outbuildings to crawlspaces
Treatments that effectively destroy pests without causing harmful effects to customers or employees
Trusted provider of the Amco Pest-Free Guarantee: if your pests come back after treatment, so will we!
Want to learn more about what we can do to assist your Highland Park business? Amco Pest Solutions is ready to help. Schedule an initial visit to discuss your commercial pest control plan of choice.
Schedule Your Free Inspection
Complete the form below to schedule your no obligation inspection with Amco Pest Solutions.