Hollywood, Florida Pest Control
Founded in 1925, the city of Hollywood, FL, is an exciting beachfront community with year-round, beautiful weather. Located between Miami and Fort Lauderdale, we have access to excitement in all directions, and it makes Hollywood a great place to live. Unfortunately, pests also like it here, and pest activity is not the kind of excitement that any of us are looking for. Infestation is a real threat to Hollywood properties, which is why it's a good idea to get protection from the pros.

Amco Pest Solutions at your service. We are a full-service pest control company that serves properties throughout New Jersey, New York, and Southern Florida. For over 80 years, it has been our mission to protect local homes and businesses from the dangers of pest infestation. With quality, integrity, and excellence, we promise to bring you the pest-free results you deserve. Contact us today to learn more about our residential and commercial pest control services.
Home Pest Control In Hollywood, FL
Household infestation is a serious threat that homeowners should be aware of. The best pest protection you can secure for your Hollywood home is help from the professionals. Amco Pest Solutions offers comprehensive residential pest solutions that protect you and your loved ones from the detriments of pest infestation. We start with a thorough inspection of the interior and exterior, concentrating on common problem areas and conducive conditions in order to develop the appropriate plan of action to treat the infestation.

Once we determine the right way to approach your infestation, we treat your home in a safe and effective way that works for you and your family. We offer a long list of pest treatments, some of which include attic insulation, crack and crevice treatments, crawl space encapsulations, granular lawn treatments, residual sprays, and sand spraying of baseboards. We also come back for routine follow-up services, making sure your home remains pest-free, protected, and safe for you and the ones you love. Get in touch with us today to discuss your residential pest control needs.
Do The Cockroaches In Hollywood, FL Carry Diseases?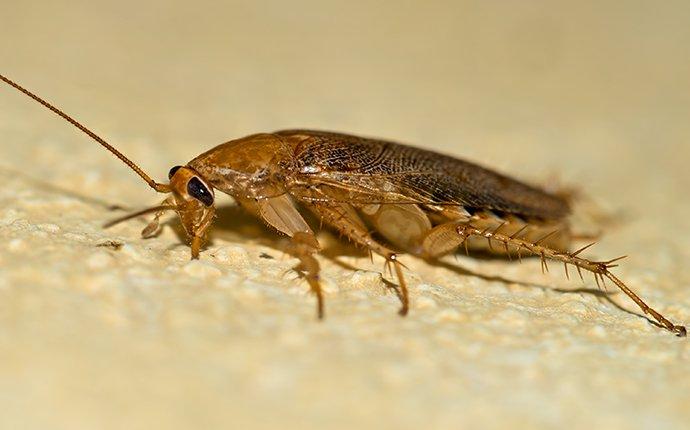 Finding cockroaches in your home is a real nightmare. When cockroaches infest, they leave behind shed skin, feces, and saliva, all of which contain allergens. These droppings contaminate your space, and when cockroaches infest the insulation, these allergens become airborne.

Roaches cause widespread contamination that poses a real threat to your health, and that of your loved ones. Cockroach infestation can lead to a number of serious health conditions. Some of these illnesses include salmonellosis, cholera, dysentery, gastroenteritis, listeriosis, giardia, E.coli infections, and typhoid fever.

The best way to secure protection from dangers of cockroach infestation is to reach out to the pros. Here at Amco Pest Solutions, we provide complete cockroach control and prevention solutions that promise you year-round coverage from these unwelcome intruders. Call us today to hear more about our services.
Six Solutions To Hollywood's Bed Bug Problems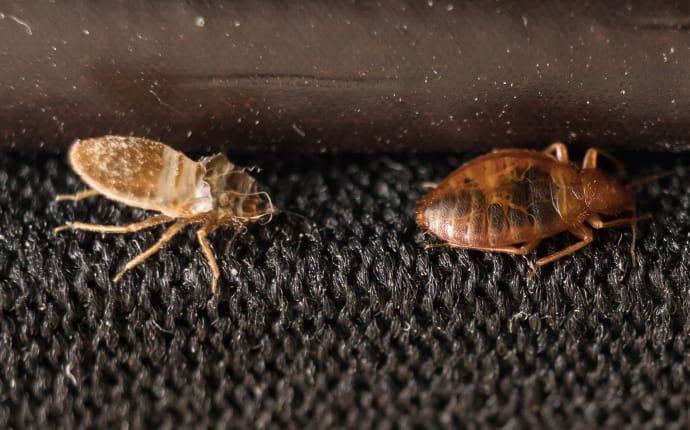 Bed bugs can spread quickly throughout Hollywood homes and businesses. Once an infestation starts spreading, it can take over the entire property, and become unmanageable. That's why being proactive is so important. Here are six solutions to protect your property from bed bug infestation:
1. Keep a clean, tidy space to reduce harborage areas.

2. Inspect secondhand furniture and clothing before bringing inside.

3. Wash and dry your bedding, linens, and clothing on high heat.

4. Steam clean curtains, upholstery, and carpets.

5. Get protective encasements for your mattresses and box springs.

6. Use a stiff brush to scrub mattress seams, removing present bugs and eggs.
At the end of the day, the most reliable source of bed bug control is help from the pest professionals. The team at Amco Pest Solutions offers comprehensive bed bug treatments that give you lasting, pest-free results you can trust. Contact us today to address your bed bug control needs, and protect your Hollywood property from infestation.
Commercial Pest Control In Hollywood, FL
If you own a business here in Hollywood, there's a lot of commercial competition, and that means you need to uphold a stellar reputation around town. One of the worst things for a business' reputation is the occurrence of pest infestation. It can have detrimental effects on your property, your customers, your employees, and your overall business. If you want to effectively protect your business from the dangers of infestation, Amco Pest Solutions is the way to go.

We use IPM (Integrated Pest Management) strategies to effectively eliminate the problem once and for all. No matter your pest problem, we've got your back. We are proud members of the NJAA, NPMA, and CAI, and we're a QualityPro certified company. Contact us to further discuss your commercial pest control needs, and how AMCO can help protect your business from infestation.
Schedule Your Free Inspection
Complete the form below to schedule your no obligation inspection with Amco Pest Solutions.