Homestead, FL Pest Control
Just 30 miles south of Miami, Homestead, FL is a vibrant and culturally rich city with year-round pleasant weather. We have Everglades National Park to the west, and Biscayne National Park to the east, meaning there's no shortage of beautiful nature to enjoy. However, local pests also like it here in Homestead. These intruders are a year-round threat that property owners should be aware of. Pest infestation poses a variety of serious threats to your property and all those inside of it, which is why we recommend ongoing services from the pest professionals.

Welcome to Amco Pest Solutions. Since 1935, we've been providing complete pest protection to homes and businesses throughout Dade County, and surrounding areas throughout Southern Florida. We are a family owned and operated business that provides the safest, most effective pest control solutions in the area. We've been in the business for over 80 years, and we guarantee results that will last. Call us today to learn more.
Home Pest Control In Homestead, FL
If you're looking for dependable pest protection for your Homestead home, you've come to the right place. Here at Amco Pest Solutions, we're proud to offer comprehensive residential pest solutions that protect you and your loved ones from the detriments of pest infestation. Some of our featured treatments include:
Attic insulation.

Crack and crevice treatments.

Crawl space encapsulations.

Exterior foundation perimeter.

Granular lawn treatments.

Residual sprays.

Sand spraying of baseboards.
Our treatments prioritize child and pet safety, because the health of you and your loved ones is always our primary concern. Whatever pest problem you're facing, you can count on us to have your back. Contact us today to get your free inspection on the calendar, and we'll get the process started right away.
How Homestead Residents Can Get Rid Of Cockroaches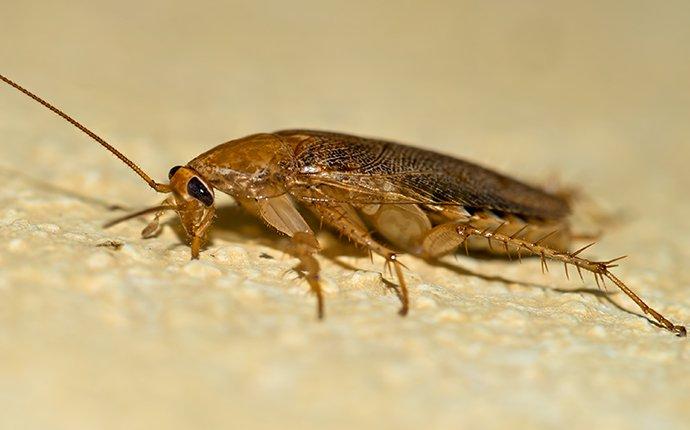 The presence of cockroaches in your home is a real nightmare, and it's usually indicative of unsanitary conditions. These bacteria-ridden intruders spread pathogens that lead to a long list of diseases. Because cockroaches enter your home looking for food, water, and shelter, it's important to try and eliminate these sources and remove their incentive.

In order to reduce your exposure to cockroaches, there are a number of things you can do. To prevent entry, apply weather stripping around windows and doors. Eliminate sources of excess moisture in and around the property. Install dehumidifiers in moisture rich areas, like the kitchen, bathroom, and basement. Reduce clutter, and make sure to vacuum the floor and under the furniture. Regularly sweep beneath the stove, and the refrigerator.

The safest, most effective way to treat a cockroach infestation is to seek help from a professional pest control company. Amco Pest Solutions is here to rid your property of cockroaches, and make the necessary structural modifications to keep them off your property all year long. Get in touch with us to get started, and we'll address all of your cockroach control and prevention needs.
What Attracts Bed Bugs To Homestead Homes?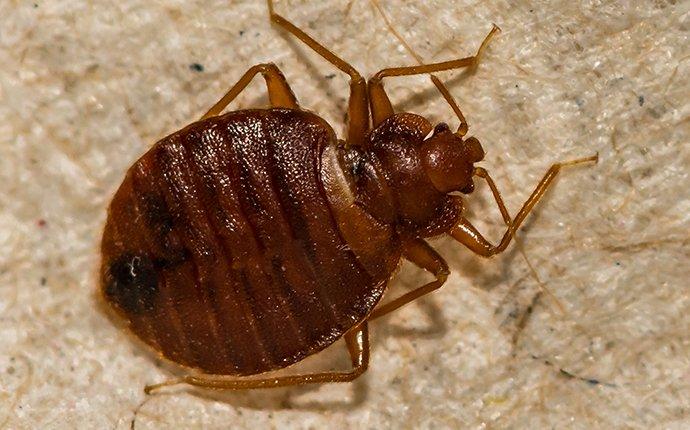 Bed bugs are parasitic pests that feed on our blood while we're sleeping. They can be found in your bed, as well as around furniture, in clutter, and other harborage areas around your home. So, what brings these intruders into your home in the first place? Well, there are many potential sources.

Various people or items that come into your home could very well be carrying bed bugs into the house. Bed bugs travel from place to place via hitchhiking on some other person or object moving between rooms. They are attracted to the warmth of our bodies, the carbon dioxide we exhale, and most importantly, their food source. Where they have access to their human hosts, they will gravitate to that area.

Clutter can also be conducive to bed bug activity, as it gives them sources of shelter and harborage. If you think you may have a bed bug problem in your home, the best thing you can do is reach out to the pest professional as soon as possible. Here at Amco Pest Solutions, we're dedicated to providing complete bed bug treatments that homeowners can rely on, guaranteed. Call today to learn more.
Commercial Pest Control In Homestead, FL
The most effective way to protect your Homestead business from pest infestation is to call in the pros at Amco Pest Solutions. We are a QualityPro certified company, and our team of highly trained pest technicians are dedicated to complete customer satisfaction. Quality, excellence, and integrity are at the foundation of what we do, and we use IPM (Integrated Pest Management) strategies and innovative technologies to target the heart of the infestation. From start to finish, our team is here to guide you through every step of the process. With our emergency and same-day services, you can feel confident knowing we've got your back 24/7. Call today to find out more about our commercial pest services.
Schedule Your Free Inspection
Complete the form below to schedule your no obligation inspection with Amco Pest Solutions.