Jersey City, New Jersey Pest Control
There are so many reasons to love living in Jersey City, NJ. With the Hackensack River on one side of town and the Hudson on the other, we've got water flowing all around us. Between the pleasant views of Liberty State Park and the energy of Journal Square, we've got the best of both worlds. With so much going on, it's no wonder why nuisance pests are so common around here. Unfortunately, an infestation is a real possibility on your Jersey City property, and why you need professional pest protection.
Amco Pest Solutions is a full-service pest control company that serves local homes and businesses throughout New Jersey, New York, and Southern Florida. Since 1935, our family owned and operated business has been committed to providing customers with quality, excellence, and integrity. We utilize the most updated technologies and innovative products to bring you results that last. We're a QualityPro certified business and proud members of the NJAA, NPMA, and CAI. With over 80 years of experience in the world of pest control, our team gets the job done, and does the job right. Call us today to learn more.
Home Pest Control In Jersey City, NJ
Just like any city, Jersey City has a lot going on. Living in urban areas means you're extra vulnerable to pest activity. Household pests can seriously affect your health and safety, which is why it's important to have professional pest protection. Amco Pest Solutions is here to provide you with top-of-the-line home pest control services. Starting with a thorough inspection, we develop the right treatment plan and come back for follow-up services throughout the year.
Inspection
Interior and exterior
Problem areas and conducive conditions
Crawlspaces, beams, cracks, crevices, etc.
Treatment
Attic insulation
Crack and crevice treatments
Crawlspace encapsulation
Exterior foundation perimeter
Granular lawn treatments
Residual sprays
Sand spraying of baseboards
Follow-Up
Monthly, bi-monthly, quarterly options
Detailed reporting
Emergency services
Seasonal maintenance
Give us a call today to discuss your residential pest control needs. We're here to help protect your home from the dangers of an infestation because you and your loved ones deserve to feel safe in your own home.
Termite Warning Signs In Jersey City, NJ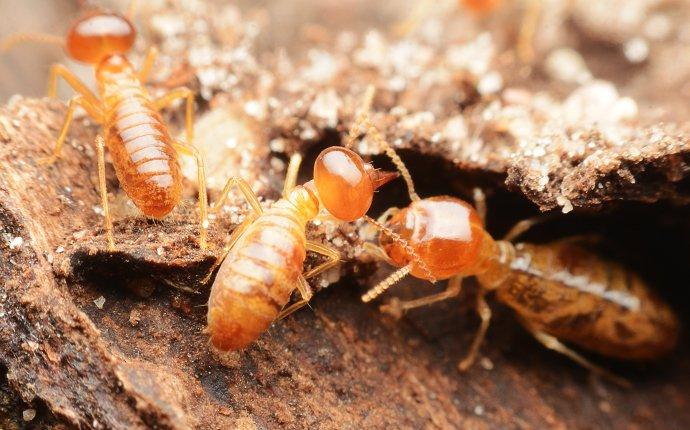 Termite activity can have destructive consequences. As termites eat through the structure of your home, they can cause large-scale property damage that can be irreversible and costly. That's why catching termite activity as soon as possible is so important. The sooner you detect them, the sooner you can address the problem.
Here are some common indications of termites:
Ceilings and walls that buckle
Indications of water damage
Mud tubes in the ground traveling to openings along your foundation
Swarmer termites flying around looking for new nesting spots
Wings discarded on the floor near doors and windows
Wood structures with maze-like designs
Wood that sounds hollow when tapped on
Worker termites in the soil that look like white ants
Your best protection from termite damage is regular service from the professionals at Amco Pest Solutions. Our extensive termite control and prevention service promise you complete protection from these destructive wood-eaters.
Tips To Avoid Bed Bugs In Jersey City, NJ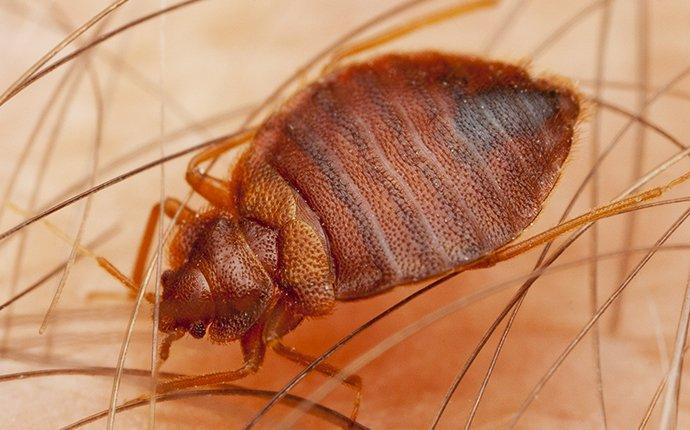 When bed bugs infest your space, it can be tough to detect them. They stay hidden away during the day and only emerge at night while we're asleep to feast on our blood. Bed bug prevention efforts can go a long way in minimizing your exposure to them.
Here are some useful tips for reducing your chances of bed bug activity:
Check all items for bed bugs before bringing them into your home.
Reduce clutter around the home.
Regularly wash and dry all linens, bedding, and clothing on high heat.
Steam clean your upholstery, curtains, and other furniture.
Use mattress and box spring encasements.

For the most reliable bed bug control services in town, look no further than Amco Pest Solutions. Our team will accurately identify all problem areas and then perform a thorough treatment to exterminate all bed bug activity from the premises. Give us a call, and we'll come by for a comprehensive inspection.
Commercial Pest Control In Jersey City, NJ
Owning a business in Jersey City is no easy feat. There's so much competition at every corner. Maintaining a good reputation is of the utmost importance, and nothing takes down a good reputation like pest activity.
Amco Pest Solutions provides year-round coverage from a long list of common Jersey pests, including the following:
Ants
Bed bugs
Cockroaches
Fleas
Rodents
Spiders
Stinging insects
Termites
Ticks
Wildlife
If you want to protect your business from dangerous pests, Amco Pest Solutions is the way to go! We treat a long list of commercial properties, including healthcare facilities, schools, restaurants, government offices, and many others. Through the use of our tried-and-true IPM (Integrated Pest Management) strategies, we make sure your property is absolutely pest-free 365 days a year. Call us today for a complimentary inspection and estimate.
Schedule Your Free Inspection
Complete the form below to schedule your no obligation inspection with Amco Pest Solutions.