Kendale Lakes, Florida Pest Control
Kendale Lakes is a growing suburb of Miami, which means it boasts gorgeous pockets of nature along with dozens of residences and commercial properties. There's always something to do when you desire a bit of fun. Unfortunately, with so much activity, the likelihood of pest infestations is higher than most would think. At Amco Pest Solutions, we offer a full-service approach to pest control for the people in Kendale Lakes and the surrounding area.
With over 80 years of experience, you can count on us to deliver the results you need the first time, so you can get back to pest-free living. If you're suffering from a pest infestation and want to experience pest control that has quality, excellence, and integrity, then contact our team today. Give us a call to schedule your complimentary inspection and to discuss your pest control options.
Home Pest Control In Kendale Lakes, FL
Pests are happy to invade your home despite never being welcome. Whether they hitchhike, slip through the cracks, or fly right through an open window, pests can make being at home unbearable. Not only are they annoying, but pests are known to cause property damage, transmit diseases, and pose a threat to your safety. For these reasons and more, it's important to rely on professional residential pest control services that can eliminate today's problems while keeping you protected in the future.
At Amco Pest Solutions, we're ready to step in and assist you with your pest problems every step of the way. Before we get to work, we always begin with a thorough inspection, so we gain the best understanding of your issues possible. When we have the needed answers, our technicians devise a customized solution guaranteed to deliver results without risk to you and the others on the premises. Is your home being invaded by pests? Call our technicians today at Amco Pest Solutions to schedule your complimentary inspection and discuss your residential pest control options.
What Attracts House Flies To Homes In Kendale Lakes?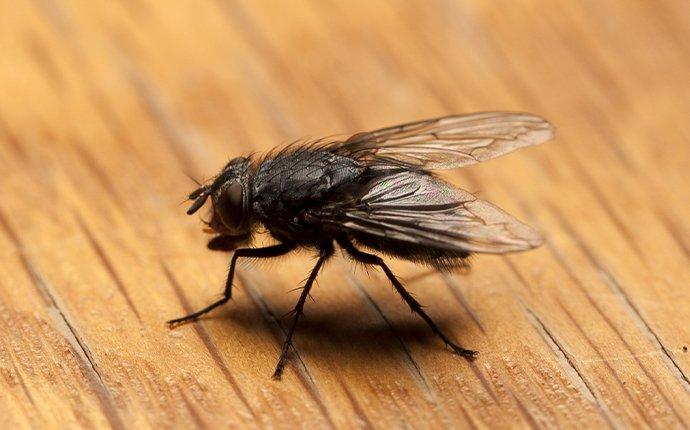 One pest in the Kendale Lakes area consistently flies under the radar for homeowners, which is a mistake that needs correcting. This pest is none other than the housefly. While they are mostly a nuisance, flies also transmit diseases and contaminate your food, which makes them a threat to your health and wellbeing.
Before you can worry about fly control, the most important thing to understand is what attracts them to your home. The most common attraction factors for flies are:
Accessible Garbage: Flies love garbage, especially if uncovered and accessible.
Dead Animals: Have you ever smelled a dead animal behind the wall? That smell may disgust you, but it's attractive to houseflies.
Pet Feces: One guaranteed way to attract flies is to not pick up after what your pet leaves behind in the yard.
Food And Drink: Open beverage containers, spilled drinks, fermenting fruit, crumbs, and other sources of food and drink are highly attractive to flies.
Keep the flies at bay with professional pest control services. Contact our team today at Amco Pest Solutions to explore your fly control options and schedule your complimentary inspection.
Here's How Kendale Lakes Homeowners Can Avoid Bed Bugs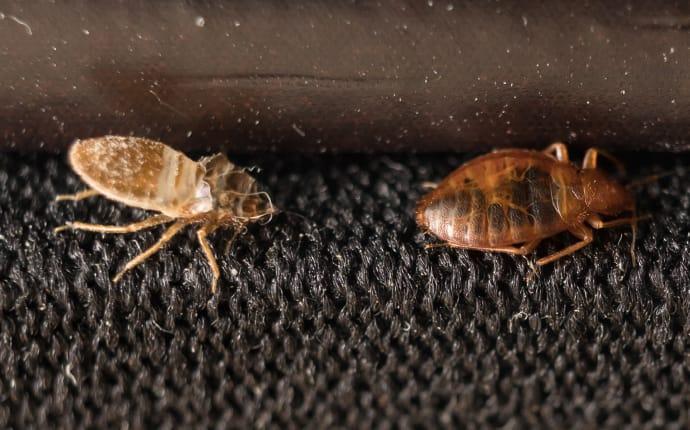 A bed bug infestation is one of the last things any homeowner in Kendal Lakes wants to deal with. They can leave behind itchy welts, cause you stress, and are extremely difficult to eliminate. Nothing less than professional bed bug control will get the job done when there are active infestations.
The best way to deal with an infestation is to avoid it happening in the first place. Some ways to avoid bed bugs include but aren't limited to:
Inspect all items and belongings before bringing them inside
Keep all furniture encased in a protective cover
If traveling, inspect the hotel room before accepting
Avoid public laundromats
Use high heat when washing and drying clothing, bedding, and linens
Don't suffer from a bed bug problem any longer than necessary. Contact our team at Amco Pest Solutions at the first sign of an infestation, so you can get started on a pest-free home.
Commercial Pest Control In Kendale Lakes, FL
Businesses are susceptible to pest infestations and yours may be no exception. If left uncontrolled, pests can quickly cause several problems including but not limited to:
Upset Customers
Dissatisfied Employees
Building Code Violations
Property Damage
Bad Reputation
And More
None of those problems are acceptable, which is why our technicians are ready to assist you with your commercial pest control needs from start to finish. To ensure success for our team, we use IPM (Integrated Pest Management) strategies to address your pest concerns in a manner that solves can them today and prevent pests from making a return appearance.
Keep your business and reputation safe by partnering with our technicians at Amco Pest Solutions! Contact us today to schedule your complimentary inspection and get started on a pest-free business.
Schedule Your Free Inspection
Complete the form below to schedule your no obligation inspection with Amco Pest Solutions.