Kendall, Florida Pest Control
Located about 15 miles from the city of Miami, the town of Kendall, FL, is a great place to be. There's a lot to see and do in the area, and the suburban charm is evident. However, pests are also drawn to that charm; more specifically, they're drawn to sources of food, water, and shelter throughout our properties. That exposes Kendall homes and businesses to the threat of pest infestation - a nightmare with a long list of consequences. If you're seeking dependable pest protection, you've come to the right place.

Amco Pest Solutions is here to provide quality residential and commercial pest control services to the people of Dade County, and the surrounding areas. Since 1935, our team has been committed to providing the best pest protection in the area. With over 80 years of experience in the world of pest control, the team at Amco gets the job done, and does the job right, every time. Call us today to discuss your pest control needs, and how we can be of service.
Home Pest Control In Kendall, FL
Household pest infestation poses a real threat to you, and your loved ones. If you want guaranteed pest coverage for your Kendall home, the best thing you can do is get in touch with a team of highly experienced pest experts. That's where we come in.

When you go with Amco Pest Solutions, you go with the safest, most effective residential pest control solutions in the area. After thoroughly identifying the nature of your pest problem, we customize a treatment strategy for your home, working with you to develop the right approach to tackle the infestation from the inside out. Whatever kind of pest control situation you're facing, you're not in it alone. Contact us to schedule your complimentary inspection.
What Kendall Residents Ought To Know About Termites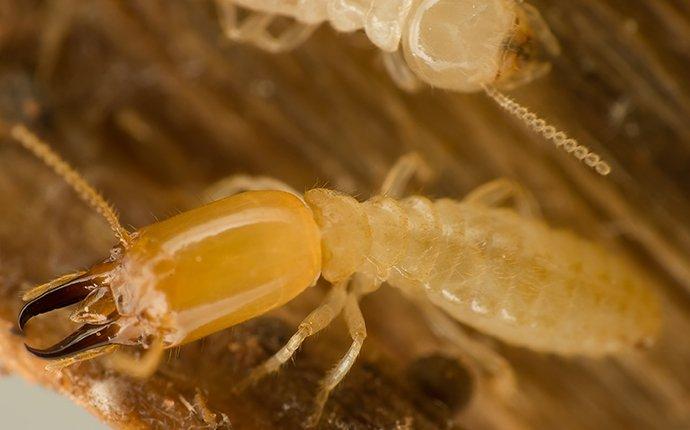 While they may look similar to ants, termites are much more destructive. The safety of your Kendall property is put in jeopardy when termites infest. These little pests are wood-eaters that feed on, and tunnel through, rotting and moisture-damaged wood. They erode the construction of your home, and weaken its structural integrity, putting you and your loved ones at risk.

Not only is it a safety threat, but termite damage is also very costly. The NPMA estimates that U.S. home and business owners spend around five billion dollars every year on termite damage repairs and prevention costs. That's a lot of money, especially when you consider the fact that most homeowners' insurance plans don't cover termite damage.

Your best protection from termite infestation is professional pest control services. Call Amco Pest Solutions today to secure extensive termite treatments and monitoring services that will give your property the protection it deserves. We're here to discuss all of your termite control and prevention needs; so, contact us today, and we'll get the ball rolling.
Do DIY Ant Prevention Methods Work In Kendall?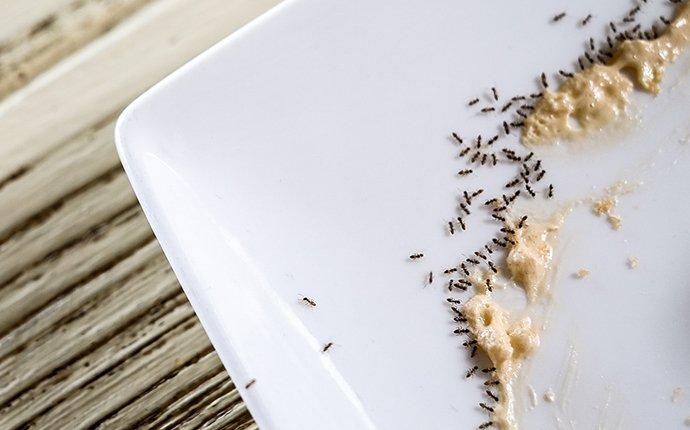 When it comes to dealing with ants on your Kendall property, many people are tempted to look into DIY ant control methods. While you may want to try DIY solutions, hoping to save time and money, the fact of the matter is that they're never as effective as you want them to be. Ants are sneaky pests, and DIY solutions just won't cut it.

Ants access your structure through various different entry points. Even if you take care of one entry point, there are many more around your property that may be hard to get to. A professional pest control company can get to these out-of-reach areas. Experienced professionals are also familiar with effective, large-scale treatment methods that bring you lasting results.

To sum up, DIY solutions only give you short-lived results, and you usually end up spending a lot more money than you would have with professional pest protection. For the best protection from ant infestation, contact Amco Pest Solutions today. We offer thorough ant control and prevention services you can depend on, guaranteed.
Commercial Pest Control In Kendall, FL
Kendall is home to Dadeland Mall, one of the busiest suburban shopping malls in the county. That means there is a long list of businesses in the area, big and small. One thing they all have in common is their susceptibility to pest infestation. The best way to preserve your business, and protect everyone inside of it from pest infestation, is to rely on a team of highly qualified pest professionals.

Contact the team at Amco Pest Solutions today to further discuss your commercial pest control needs. From restaurants and schools, to government offices and healthcare facilities, we've got your back. Once our team of highly trained pest experts identify the nature of the infestation, they implement trusted IPM (Integrated Pest Management) solutions to eliminate all pest activity from the premises. Get in touch with us today to discuss your commercial pest control needs.
Schedule Your Free Inspection
Complete the form below to schedule your no obligation inspection with Amco Pest Solutions.