Keyport, New Jersey Pest Control
Sometimes called "Gateway to the Bayshore" by local residents, the town of Keyport is one of the Raritan Bayshore's smallest boroughs. Less than 8,000 people currently live and work in this area, creating a close-knit community near the outskirts of Monmouth County. Today, those who live in the Keyport area are experiencing an uptick of activity from modernizing strategies via the city government. The town's traditional downtown areas, lively suburban neighborhoods, maritime history, and original coastline are all being restored to their former glory.
Amco Pest Solutions has never been prouder to serve a community like Keyport, offering residential and commercial pest control solutions that are built to last. We don't just believe in one-off treatments, but rather emphasize ongoing support and partnership from our team to your needs. Call right away to schedule a free and no-obligation estimate for your property.
Home Pest Control In Keyport, NJ
Keyport homes often struggle with latent pest activity, which is why the team at Amco Pest Solutions offers three unique plans for any species or infestation. We use one of the only 100% green pesticides on the market, and create an environmentally sound treatment zone without jeopardizing your health.
Let Amco Pest Solutions be the answer you need to your Keyport pest problem. Book a residential pest control inspection at your earliest convenience and learn all about the ways we can keep you safe.
The Benefits Of Pro Insulation/Encapsulation Services In Keyport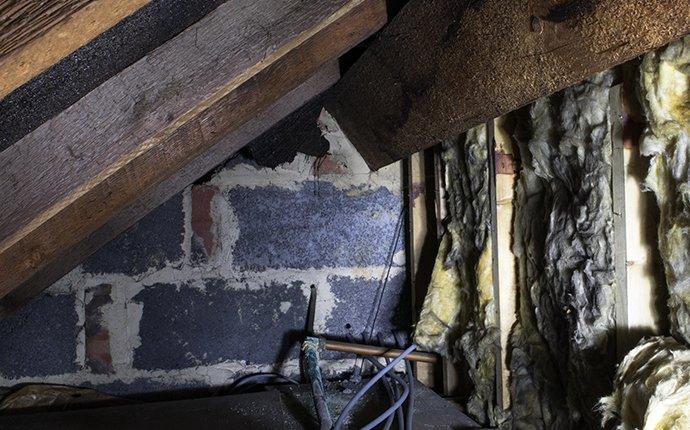 For many Keyport homeowners, preventing a problem before it begins is the best possible method of pest control. Adding some preliminary protection to your yard, garage, and basement is easy to do. However, some of the most at-risk portions of your home are still left up to chance – including the attic and crawlspace.
One of the best and most efficient methods of protecting your home from pests lies with Amco Pest Solution's Insulation/Encapsulation Services. Not only do these services protect both attics and crawlspaces from pests, but they also provide many additional benefits to both home and business owners. Below are a few of the most obvious benefits of using Insulation/Encapsulation Services:
Once pests are properly removed from the premises, our team provides deodorizing and sanitation services that enhance your quality of life.
Any insulation that was destroyed by pests is promptly removed and replaced.
We remove moisture or puddling water that could be contributing to your ongoing pest concerns.
Investigate how professional insulation and encapsulation services could better serve your home or business. Call Amco Pest Solutions for a free quote.
How To Avoid Dangerous Termites At Your Keyport, New Jersey Property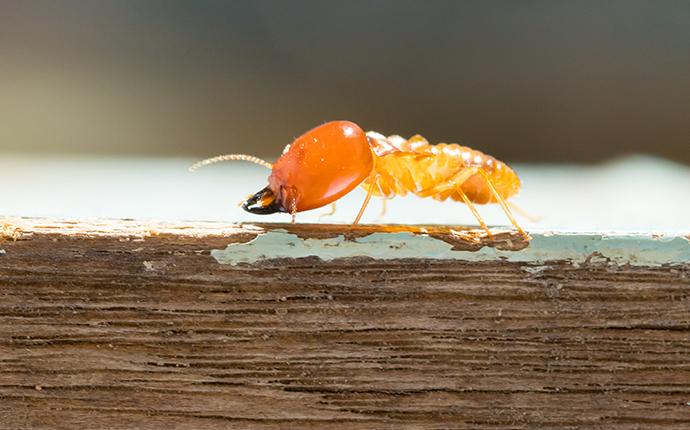 Termite colonies can be found almost anywhere in New Jersey, Due to high levels of humidity, a dense population, and an increasingly warm summer season, wood-eating insects are achieving a renaissance that was once thought impossible.
Termites may not be able to physically harm humans in any way, but their impacts can certainly be felt in other ways. These insects infiltrate the home via mud tunnels or other tubes and consume wood from the inside out. If left untreated, termites may develop into a chronic infestation that can destroy the home you work so hard to care for.
If wood-eating pests like termites have not yet appeared around your property, you may avoid them by implementing the following prevention steps:
Storing all firewood cords at least 25 feet from the home
Cutting back all grass, shrubs, and trees that could be harboring termites
Reducing the amount of soil to wood contact (i.e. mulching) around the yard.
Termites are unable to be treated through normal methods of do-it-yourself (DIY) pest control. Not only are they resistant to many forms of chemical treatment, but they are often able to adapt and overcome trapping obstacles. If you do have a termite presence around your Keyport home, choose to rely on the actionable termite control programs of Amco Pest Solutions. We are standing by to take your call at any time.
Commercial Pest Control In Keyport, NJ
Commercial businesses in Keyport, NJ deserve to have the same levels of pest protection as residential homes do. As a small business ourselves, Amco Pest Solutions understands that a pest protection plan will either make or break the success of your enterprise. Instead of leaving your livelihood up to chance, choose a custom-built commercial plan from Amco Pest Solutions.
We leave your business better than we found it:
Thorough investigations of your property allow us to identify pests and entry points within a few short business days.
Treatment options consider all elements of your business, including health concerns or allergic reactions.
Using our 100% satisfaction guarantee, we promise to re-treat your home anytime pests reappear.
Submit an online contact form to schedule an initial commercial pest control quote.
Schedule Your Free Inspection
Complete the form below to schedule your no obligation inspection with Amco Pest Solutions.