Lauderhill, FL Pest Control
Located in the heart of Broward County, Lauderhill is a medium-sized city that has everything. It's filled with shops, restaurants, attractions, parks, and easy access to the Fort Lauderdale and Pompano Beach areas, as well as an international airport, making it a highly sought-after locale. Living in Lauderhill means warmth all year round with a heavy dose of humidity, especially during the summer months. And while this climate may be ideal for spending time outside, it's also ideal for pests of all kinds.
But fear not! Amco Pest Solutions has been providing Fort Lauderdale area families and businesses alike with quality pest control that they can trust. Founded on the ideals of science, Amco Pest Solutions is proud to offer their clients cutting-edge treatments that actually work. Contact us today to keep your life pest-free!
Home Pest Control In Lauderhill, FL
At Amco Pest Solutions, we've been family-owned and -operated since we started 80 years ago. That's why we always treat our clients as if they were our own family by providing them the highest quality pest treatments in the ways that fit their unique needs and their budget. We offer three key plans to our residential clients:
Home Protection Plan. For the customer that only requires minimal protection, this plan offers you free emergency services, three additional service calls, coverage from 30+ common area pests, and year-round protection.

Convenience Plan. Providing everything that's found in our Home Protection Plan, this plan offers an additional service call, carpenter ant control, and termite monitoring for an added layer of protection.

Convenience Plan Plus. For the customer that takes no risks, this plan has it all: additional service calls, carpenter bee coverage, and complete termite protection.
With a plan that fits your specific needs, you can have peace of mind knowing that you'll always be pest-free, and if anything should arise, you have a team you can trust. Contact us today for no-cost, no-obligation inspection today and to learn more about our residential pest control.
How Dangerous Are The Stinging Insects In Lauderhill?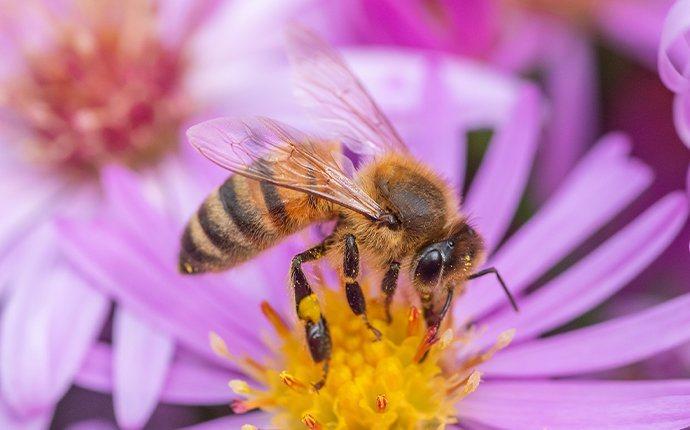 Stinging insects represent a broad range from paper wasps to fire ants, and the dangers that they pose are significant. While some stinging insects only attack when they feel that their nest has been threatened, others, like fire ants, will sting and attack without provocation. Stings can easily initiate allergic reactions that may include shortness of breath, hives, joint pain, swelling, and in the most severe cases, anaphylaxis. Stinging insects can also cause infections, though this side effect is less common.
Stinging insects don't take much to feel provoked, so preventing a population from growing on your property is key. Contact the professionals at Amco Pest Solutions today to keep your property free of stinging insects!
Five Key Warning Signs Of Bed Bugs In Lauderhill Homes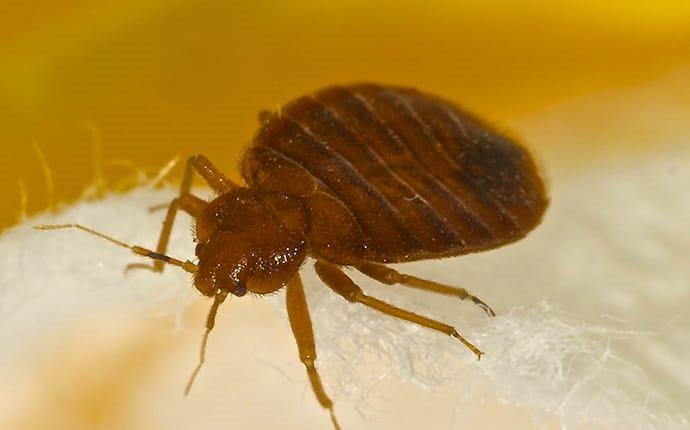 Bed bugs are a commonly misidentified or unidentified pest, letting infestations grow out of hand with the greatest of ease. Though bed bugs can be a tricky pest to handle, here are five key signs of bed bugs in your Lauderhill home:
Welts. Because bed bugs feed off of humans in their sleep, if you have the presence of bed bugs in your mattress, you may awaken covered in painful, itchy red welts as a sign of their bites.

Rust-colored staining. Bed bugs are reddish-brown in coloring and leave behind yellow staining once they've been crushed.

Traces. These little pests leave behind molted skins, nymphs, eggs, eggshells, and fecal matter that resemble pepper flakes.

Odor. Bed bugs leave behind a strong, musty odor that is hard to miss.

Bed bugs themselves. Spotting just a single bed bug means that you most likely have an infestation that's already in progress.
Bed bugs are a hard-to-contain problem that requires professional attention. Contact the team of experts at Amco Pest Solutions today to get bed bugs under control in your home.
Commercial Pest Control In Lauderhill, FL
When you're in business, big or small, pests can put your staff and clients' health at risk, as well as cost you lost business and money in damage. That's where Amco Pest Solutions comes in. We work hand-in-hand with business owners to proactively handle any pest problems that could come their way as well as tackle infestations that they are currently facing. We proudly serve the schools, retail operations, restaurants, government agencies, medical facilities, and more of the Lauderhill area in ways that work with their unique needs.
For more than 80 years, businesses have been trusting Amco Pest Solutions because we customize a treatment plan to fit their unique needs, our team is fully certified and highly experienced, and because we use science-based Integrated Pest Management (IPM) techniques to create sustainable protection against pests. Contact us today for your first inspection and keep your business pest-free!
Schedule Your Free Inspection
Complete the form below to schedule your no obligation inspection with Amco Pest Solutions.