Complete Pest Control Solutions In Long Branch, NJ
Long Branch, NJ, is a celebrated beachside city where locals and tourists go to enjoy the ocean. Local pest populations are also fans of the conditions around here, meaning pest activity is a year-round threat to Long Branch properties. When pests invade your property, they expose you to a long list of health and safety threats, which is why it's a good idea to rely on protection from a team of experienced pest professionals.

Amco Pest Solutions is your go-to source for full-service pest control solutions. We're a family-owned-and-operated business that has been servicing Monmouth County and local communities all over New Jersey since 1935. With more than 80 years of experience in the world of pest control, you can feel confident knowing that when you go with Amco, you go with the best in the biz. Contact us today and we'll get your complimentary inspection on the calendar.
Residential Pest Control In Long Branch, NJ
The best way to protect your Long Branch home from pest activity is to call on the team at Amco Pest Solutions. Our residential pest control services provide year-round pest coverage that local homeowners can count on. Some of the common New Jersey pests we regularly deal with include termites, ants, spiders, bed bugs, rodents, cockroaches, fleas, ticks, stinging insects, and wildlife. No matter the nature of your pest problem, we're ready to help.

Our team of highly trained pest professionals will walk you through every step of the process. From the initial inspection all the way through our regular follow-up services, we've got your back. We offer a long list of pest treatments, some of which include crawl space encapsulations, attic insulation, granular lawn treatments, crack and crevice treatments, residual sprays, and sand spraying of baseboards. All of our treatments are customized to meet your needs, and we also offer emergency and same-day services for your convenience. Contact us to further discuss your residential pest control needs.
The Importance Of Disinfecting Services In Long Branch, NJ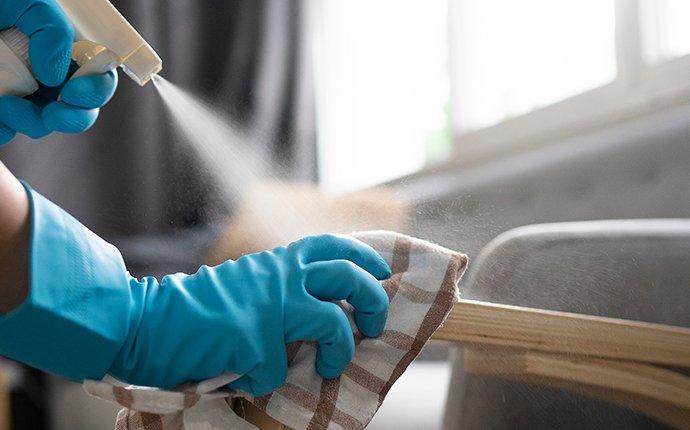 There are many negative consequences that come with pest activity, one of the major ones being contamination. These unsanitary intruders bring all kinds of germs, bacteria, and pathogens onto your property, spreading it around and contaminating food sources, prep surfaces, and other vulnerable areas. This can have a detrimental effect on the health of everyone on the premises.

In order to effectively rid your home or business of these harmful germs, it's important to secure professional disinfecting services. Here at Amco Pest Solutions, our team provides comprehensive disinfecting and decontamination solutions that are guaranteed to leave your Long Branch property in top condition. We'll leave things clean, shiny, and completely sanitary. Get in touch with us to learn more about our disinfecting services and how they can benefit you.
Four Signs Of Bed Bug Activity In Long Branch, NJ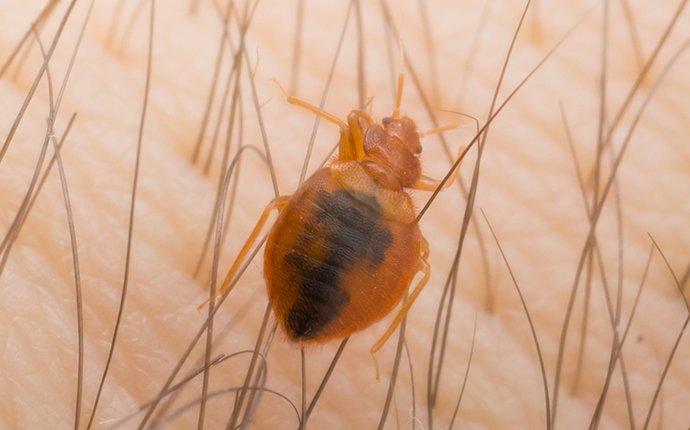 A bed bug infestation can spread very quickly, especially if you don't get on top of it in its earliest stages. In order to identify a potential bed bug problem, you need to know the signs that indicate bed bug activity. Here are four indications that you have a bed bug problem:
Waking up with a fresh line of little red bites that you didn't go to sleep with.

Finding tiny eggshells and shed skins around their hiding areas.

Seeing little red spots of blood on your linens left behind after their nightly feeding.

Noticing rusty brown excrement spots left behind on any surfaces they've touched.
The best way to take care of a bed bug infestation is to contact the team at Amco Pest Solutions. We have the knowledge and experience to accurately identify any bed bug activity and then eradicate the problem. We treat your property from top to bottom, covering every inch of the house to make sure these persistent pests are no longer in your space. Contact us today to discuss your bed bug control needs.
Commercial Pest Control In Long Branch, NJ
Your Long Branch business is every pest's dream. Pests are drawn to your property for sources of food, water, and shelter, and seeing as there's such an abundance of these essentials in your facility, it's no wonder why commercial pest infestation is so common. When pests get into your business, not only do they threaten your entire operation and your reputation, but they also negatively impact the health and safety of your staff and customers. That's why it's crucial to have commercial pest protection from the professionals.

The team at Amco Pest Solutions provides complete commercial pest control services to a wide range of facilities. We use Integrated Pest Management (IPM) strategies to effectively eliminate the problem once and for all. We are proud members of the NJAA, NPMA, and CAI, and our company is QualityPro certified, so you can rest assured knowing your property is in the best professional hands possible. Reach out to us today to get your complimentary inspection on the calendar.
Schedule Your Free Inspection
Complete the form below to schedule your no obligation inspection with Amco Pest Solutions.