Manhattan, NY Pest Control
Manhattan, NY, is the city that never sleeps. There's always something going on at all hours of the day and night; there's always an adventure to be had. It makes sense why the city that never sleeps experiences a common problem that never sleeps: pest activity. Local pest populations love it here in NYC, as there are so many sources of food, water, and shelter to choose from. These intruders make themselves comfortable in our homes and businesses, causing large-scale destruction and contamination. The best way to protect yourself is with help from the pest professionals.

Amco Pest Solutions is a full-service company that offers complete pest solutions to homes and businesses all across the five boroughs and throughout New Jersey. Since 1935, we've been servicing both residential and commercial properties with comprehensive pest control solutions that provide you with year-round, dependable protection from infestation. Our team operates under the three pillars of quality, excellence, and integrity, because customer satisfaction is our number one priority. Reach out to us today to set up your free inspection.
Residential Pest Control In Manhattan, NY
With all of the readily available sources of food, water, and shelter in your home, it makes sense that your Manhattan property is extremely vulnerable to pest infestation. When pests get inside of your home, they seriously threaten your belongings, your health, and your safety. Infestation poses a long list of dangers to you and your loved ones, and that's why professional pest protection is so important.

Here at Amco Pest Solutions, we offer year-round pest protection that Manhattan homeowners can count on. Our full-service business provides quality residential pest control solutions that are always safe, always reliable, and always effective. All of our pest control solutions are developed with you in mind, and our service plans are customizable to meet your particular needs. From our thorough initial inspection to our follow-up visits, we're with you every step of the way. Call us to get started.
Professional Disinfecting Services In Manhattan, NY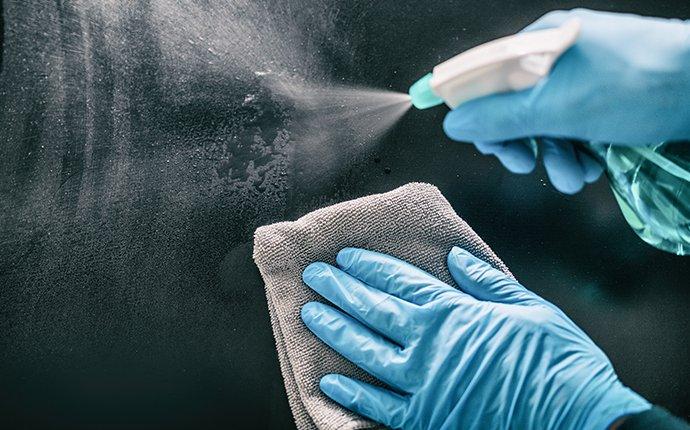 The city has a lot going on at all times. There are so many people, so many places, and so many germs all over this town. Think of all the pests crawling around the city, picking up pathogens and bacteria. When these intruders get into your property, they bring these germs with them, causing widespread contamination that can negatively impact your health. That's why professional disinfecting services are so important.

Here at Amco Pest Solutions, we're familiar with the serious contamination caused by pest infestation. We know the unsanitary conditions and germ-ridden consequences that come from pest activity, which is why we understand the importance of disinfection services. Call us today to discuss your disinfection needs and we'll set up your inspection as soon as possible.
Are Termites Preventable In Manhattan, NY?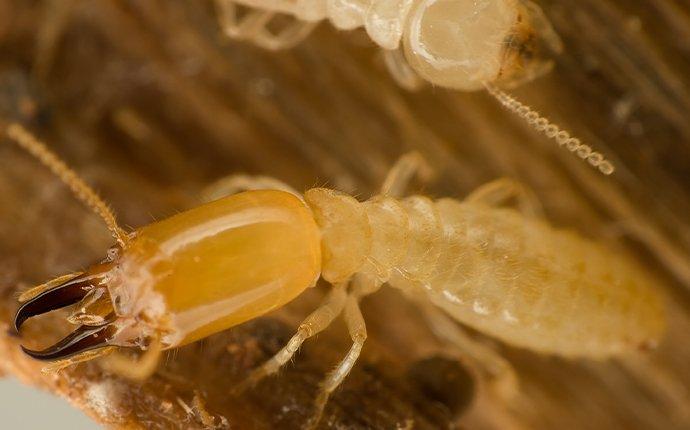 Termites have the potential to cause large-scale property damage. The destruction they are capable of is absolutely massive, and repairs can cost thousands upon thousands of dollars. You may be wondering what you can do to prevent termite infestation, and while there's no one method that is entirely effective, there are some things you can try:
Eliminate moisture-damaged wood and any wood-to-soil contact.

Examine wooden items brought onto your property.

Fix downspouts to be directed away from the house.

Install a dehumidifier in moisture-rich areas of your home.

Install loose mortar or weather stripping around windows and doors.

Repair rotten areas of the roof where termites could get in.

Store wood a good distance away from the house.

Use vent fans in kitchens, bathrooms, and laundry rooms.
The best, most reliable way to make sure that termites don't ruin your home or business is to rely on help from the pest professionals. Amco Pest Solutions offers complete termite control and prevention services that you can count on. No matter the scale of your infestation, we are ready to help. Even if you aren't experiencing an infestation, but would like to be as proactive as possible, give us a call. We'll get your free inspection scheduled as soon as possible.
Commercial Pest Control In Manhattan, NY
With so many businesses all around the city, it's important to stand out if you're going to compete. Commercial pest infestation is one of the worst ways for a business to stand out, however, and it can quickly tarnish your reputation. The best way to guard your good name and preserve your business is to rely on a team of highly qualified pest professionals.

Amco Pest Solutions provides comprehensive commercial pest control services that guarantee year-round coverage from a long list of pests, including ants, bed bugs, fleas, termites, rodents, cockroaches, ticks, spiders, stinging insects, and wildlife. Our tried and true Integrated Pest Management (IPM) strategies target the problem at its core and eliminate it from the inside out. We are a QualityPro certified company and member of the NJAA, NPMA, and CAI, and we hold ourselves to a high standard of service. Contact us to further discuss your commercial pest control needs.
Schedule Your Free Inspection
Complete the form below to schedule your no obligation inspection with Amco Pest Solutions.