Manville, New Jersey Pest Control
With an impressive history of Slavic, Ukrainian, and Polish cultures, Manville, New Jersey is a diverse borough just outside the New York City metro. Many businesses along Main Street cater towards the Polish-American heritage of this town, which makes up more than 25% of its 10,000 person population. Apart from its cultural homage, Manville is also known for its high celebrity population, including voice actress Cheryl Chase and Major League Baseball player Joe Lis. Manville is an unassuming little town that is well-loved by all its inhabitants. However, there is one sub-population that enjoys more of its fair share: pests.
Unfortunately, insect species, wildlife creatures, and various rodents have overrun Manville in the past few decades. As the population of this town steadily increases, so too does its pest infestations. Pest species may cause serious problems for home and business owners all over Manville. At Amco Pest Solutions, we believe that everyone deserves a fair chance to live and enjoy a pest-free life. Supported by over eight decades of expert pest control experience, we have everything it takes to keep your home safe for years to come. Support the ones you love with a pest plan from Amco Pest Solutions.
Home Pest Control In Manville, NJ
Residential homeowners in Manville are often unaware of just how serious pest infestations can be. In light of recent events, residential pests are beginning to make headlines around the United States:
Rodents consume 20% of the global food supply.
Termite damages cost over 5 billion dollars to repair annually.
500,000 people are hospitalized every year for insect bites and stings.
Almost 10% of all people are allergic to pathogens carried on cockroaches.
Creatures like mosquitoes, ticks, and fleas are capable of spreading life-threatening illnesses.
To protect yourself against pests the right way, reach out to the professional team at Amco Pest Solutions. We have numerous residential pest control plans available for homeowners, including our Home Protection Plan, Convenience Plan, and Convenience Plus Plan. Act now to receive a free initial inspection.
How To Stop Mice From Getting Into Manville Homes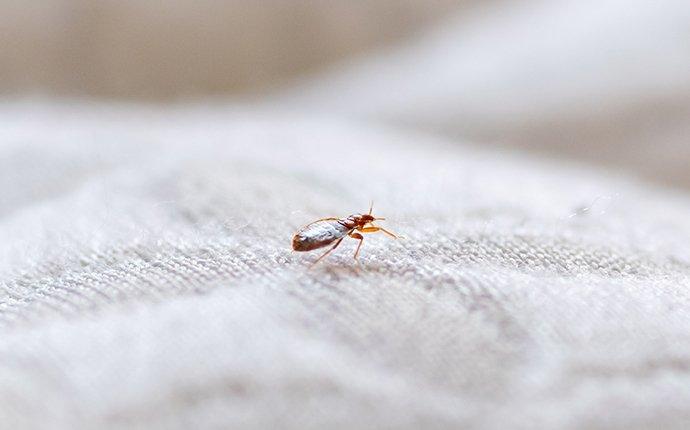 Rodents like mice can slip through holes the size of a quarter. This, among others reasons, is why it can be so difficult to keep rodents away from your Manville home or business.
Mice are extremely small animals that seem to slip through every nook and cranny. Thankfully, there are some steps you can take to eliminate your risks for potential infestation:
Caulk and seal all entry points around the house. Pay special attention to windows and doors, as well as any cracks around the foundation of the home.
Store all garbage or food waste in properly sealed plastic bags. If possible, remove these from the home at least once per week.
Clean your counters of all food items or ingredients. Ensure that you are regularly wiping down food prep areas to remove crumbs, spills, and other temptations.
For additional rodent protection, contact the team at Amco Pest Solutions. Our rodent control services are available to all Manville homeowners.
What Causes Bed Bug Infestations In Manville, New Jersey?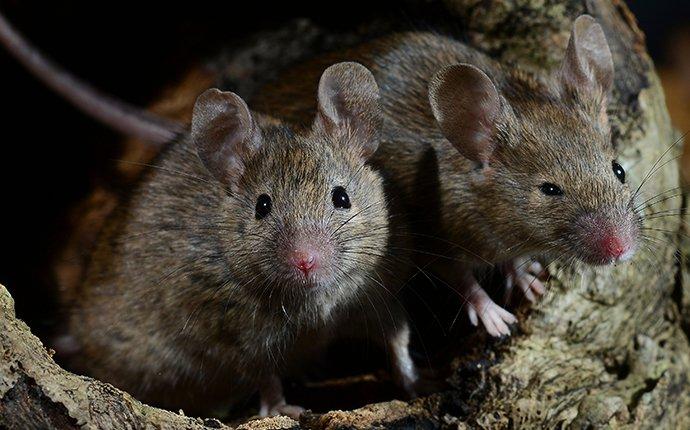 Manville bed bugs may have found a way into your home for the following reasons:
Purchasing secondhand appliances or furniture.
Traveling overnight or staying in unkempt hotels.
The pure opportunity factor. If there's a backpack, bag, or set of clothing near a bed bug hot spot, odds are that pests will use them to their advantage.
Infestations due to bed bugs may be extremely serious. Fortunately, Amco Pest Solutions has long-term plans to remove them quickly, safely, and cost-effectively. Schedule a bed bug inspection right away to learn more about what we can do to help.
Commercial Pest Control In Manville, NJ
Manville business owners deserve the best possible pest control plans that are on the market. Not only do they need longstanding pest solutions that keep insects out, but they need actionable pest management plans that ensure they won't become difficult to control in the future.
Commercial pest control plans from Amco Pest Solutions were designed with all current New Jersey pests in mind. We understand that pests distract you from other important tasks on your itinerary, and prevent you from achieving ultimate success. Amco Pest Solutions can help you maintain a profit margin and business growth in three simple steps:
Regular inspections that check for pest activity long before they become a reality.
Treatment and touch-up services that apply a barrier around vulnerable entry points.
Frequent follow-up visits to ensure we covered all the bases. If there's something we missed, we want to make it right. Our 100% satisfaction guarantee means you don't pay a cent to have us return to your property.
Schedule a commercial pest control visit with Amco Pest Solutions. We are standing by to take your call at any time.
Schedule Your Free Inspection
Complete the form below to schedule your no obligation inspection with Amco Pest Solutions.