Margate, Florida Pest Control
Less than ten miles from the Atlantic and 20 minutes from Fort Lauderdale, Margate is a Florida town known for its tree-lined streets and 30 miles of canals. Both visitors and long-time residents adore this city for its laid-back atmosphere, warm climate, and exciting venues.
Although Margate has had a difficult history with hurricanes and other natural disasters, the perspicacity of local homeowners has equipped the area to survive through anything. This is especially true of pest concerns, which have plagued the city for many years. Margate home and business owners are extremely familiar with wildlife creatures, termites, and other destructive animals. This is one of the many reasons why locals rely on professional pest control to stay safe.
In business for over 80 years, Amco Pest Solutions is a leading provider of pest control in the Margate area. Our company specializes in customized plans that take your needs into consideration, no matter what they may be. Secure space on our pest control roster by calling Amco Pest Solutions.
Home Pest Control In Margate, FL
A house isn't a home when there are pests inside. The team at Amco Pest Solutions is perfectly equipped to remove invasive creatures from any Margate home – quickly, safely, and affordably. Although there are many pest needs faced by local homeowners, Amco Pest Solutions can control them in five easy steps:
1. A free initial estimate of the home and property.
2. Selection of the proper residential pest control plan, including our Home Protection Plan, Convenience Plan, and Convenience Plan Plus.
3. Inspection of the home to check for encroaching insects or mammals.
4. Treatment and remediation services as the need arises.
5. Secondary follow-up services that make sure you are protected.
Sign up for a residential pest control plan through Amco Pest Solutions. We are standing by to take your call.
Is Do-It-Yourself Wildlife Removal Safe For Margate Residents?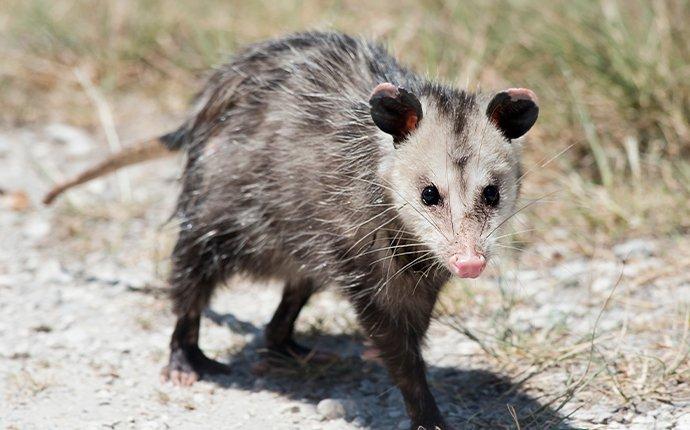 It's no secret that wildlife animals like raccoons, possums, and snakes outnumber Margate residents by 10 to 1. Some enterprising locals may be tempted to remove said wildlife species on their own, using a variety of traps, baits, and sprays for a DIY solution. Although this may appear to be more cost-effective and efficient than professional services, this is simply not true. Wildlife removal is not considered to be safe for any property owner in Margate, Here's why:
Wildlife removal may lead to bites, scratches, and other physical injuries.
Some wildlife species can spread serious illnesses that require medical attention.
Many wildlife species in Margate are protected under federal law. This means their removal or elimination may be illegal in some cases.
Take care of wildlife removal and relocation in a safe, trustworthy, and reliable manner. Talk to the team at Amco Pest Solutions to learn more.
Five Ways Termites Get Their Way Into Margate, Florida Homes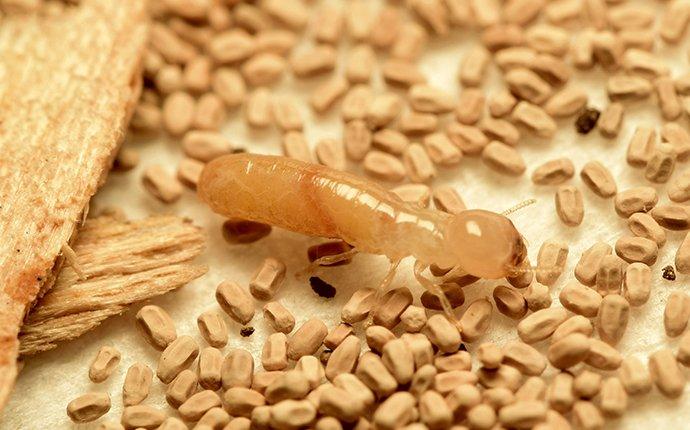 Wood-eating insects like termites are extremely difficult to control, especially around Margate. As highly secretive animals, termites often start deep-set infestations that are hard to control. Unless professional prevention or monitoring stations are in place, homeowners may find it difficult to rest easy.
The best form of termite control is found in solid prevention steps. This begins by caulking and sealing any open points around the home. Here are five of the most common ways Margate termites gain access to your building:
1. Cracks around the foundations of your home, especially those near mulched bedding or other landscaped areas.
2. Holes around window frames, including gaps in the screens or weatherproofing.
3. Spaces around door frames, sweeps, and kick plates.
4. Firewood that is brought inside the home without being checked.
5. Additional termite introduction from secondhand items, appliances, or wooden objects.
If you think or know that termite activity has begun popping up around your home, look no further than the team at Amco Pest Solutions. After years of eliminating termite species around Margate, we have what it takes to secure your home for good. Call today and get a complimentary consultation right away.
Commercial Pest Control In Margate, FL
Margate businesses experience some of the strongest competition anywhere in Broward County. To stay on top, companies are encouraged to invest in a commercial pest control plan that addresses yearly concerns.
The work of Amco Pest Solutions has helped hundreds of local business owners maintain their quality of work and customer satisfaction rates. We provide nearly 100 years of skill and experience in our field to help you thrive in yours.
We offer the following solutions to commercial businesses in Margate:
Fly control
Pest prevention and mitigation
Low impact products and sprays
Preventative maintenance programs
Wildlife exclusion
Submit an online contact form to receive a commercial pest control estimate from Amco Pest Solutions.
Schedule Your Free Inspection
Complete the form below to schedule your no obligation inspection with Amco Pest Solutions.