Effective Pest Control In Marlboro, NJ
Founded in 1848, the township of Marlboro, NJ is a community with a long history. Since the very beginning, local pest populations have been eager to get into our homes and businesses. These intruders seek sources of food, water, and shelter on our properties, meaning pest infestation is a year-round threat that Marlboro property owners should be aware of. The most effective way to guard your property against pests is with ongoing help from the professionals at Amco Pest Solutions.

We offer year-round pest protection to homes and businesses across Monmouth County and the surrounding areas. Since 1935, we've dedicated ourselves to providing unparalleled pest protection that property owners can feel good about. Our team of experienced pest technicians works hard to bring you the most effective pest treatments on the market. With our focus on quality, integrity, and excellence, we promise to bring you the pest-free results you deserve, so call us today to get started.
Residential Pest Control In Marlboro, NJ
Your Marlboro home has many pest attractants on the premises, drawing local pest populations from near and far. When pests infest your home, you and your family are put in harm's way. Household infestation can lead to serious property damage, as well as threats to your health and safety. Our residential pest control services give you and your loved ones the continued pest protection you deserve.

When you choose Amco Pest Solutions, you're choosing the safest, most effective residential pest control solutions in the area. All of our treatments are child-friendly, pet-friendly, and completely safe for your property and your loved ones. From our complimentary inspection to our customized treatment plan, we'll walk you through the entire process. Reach out to us today to get started.
Professional Real Estate Inspections In Marlboro, NJ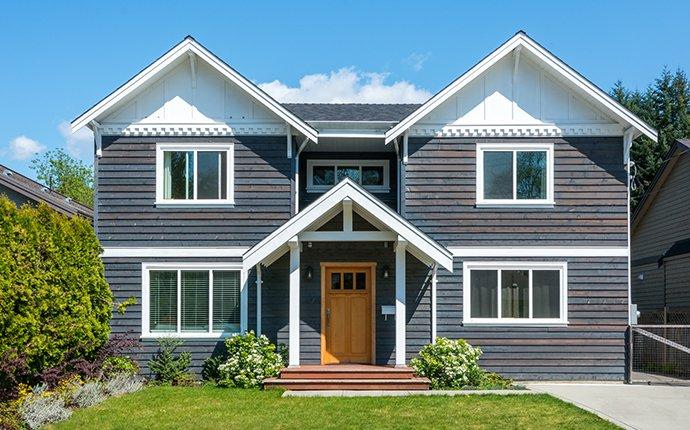 Real estate pest inspections can help protect homeowners in a number of ways. Here at Amco Pest Solutions, we want you to buy your next home with confidence. Our inspections will help you avoid the unexpected hassle and expense pests infestations can cause. Our experts will evaluate the property you are purchasing to help provide valuable insight regarding one of the largest purchases you will make during your lifetime.

Real estate inspections improve the confidence of the buyer because we can honestly assess the conditions of the property. This also decreases the likelihood of negotiation from sellers, because there are no secrets regarding poor or deteriorating conditions that need serious attention. Our detailed real estate reports help buyers make an informed decision about their purchase, providing the comfort of knowing you're making an educated choice. Call us to set up your real estate inspection today.
What All Marlboro, NJ Property Owners Ought To Know About Bed Bugs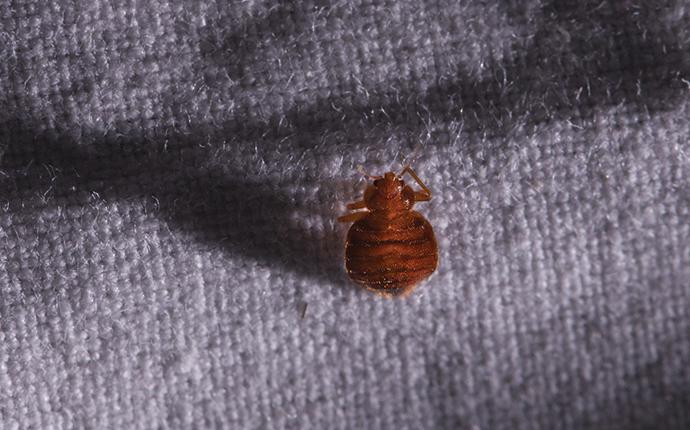 Bed bugs are nocturnal, which means they hide away all day long during our waking hours, only emerging at night. Once we're asleep, bed bugs come out to feed on our blood, which is one of the reasons why we hardly ever see them in action. They wait for the perfect moment to strike, and that moment happens to be while we're sleeping.

When bed bugs do come out to feed, they latch onto and suck the blood of their host. After feeding, their appearance changes slightly as they become more swollen and a deeper red in color. Bed bug bites leave behind little red dots that appear in a linear formation, so if you wake up with a line of red bites, you may have a bed bug problem on your hands.

Despite their name, bed bugs don't strictly hideout in beds. While they do gravitate towards bedding and linens due to their close proximity to human activity, bed bugs can spread to areas throughout the house. They travel from room to room by attaching to items or people who are moving from place to place. This means once they're in your home, they can end up anywhere and everywhere. Contact Amco Pest Solutions today for all of your bed bug control needs; we're here to help.
Commercial Pest Control In Marlboro, NJ
When pests make their way into your commercial facility, they threaten your business from all angles. Not only is your reputation compromised, but so is the health and safety of everyone on the premises. The best way to protect your employees, customers, inventory and good name is to seek out help from a team of highly qualified pest professionals. That's where we come in.

Here at Amco Pest Solutions, we offer local businesses ongoing coverage from pest infestation. Our commercial pest control services provide year-round coverage from many common area pests, including termites, ants, rodents, bed bugs, spiders, cockroaches, fleas, ticks, stinging insects, and wildlife. Once we complete a customized treatment, we return for follow-up maintenance services throughout the year. Our emergency and same-day service options mean that whenever you need us, we'll be there. Contact us to set up your free inspection.
Schedule Your Free Inspection
Complete the form below to schedule your no obligation inspection with Amco Pest Solutions.