Miami Beach, Florida Pest Control
The diversity, culture, and excitement of Miami Beach, FL, is unmatched. From hanging out on the beach, to rollerblading on the boardwalk, there's so much to do, and the year-round sunshine makes everything even better. However, there are still local pests who are here to try and ruin it all. These intruders pose a year-long threat to Miami Beach home and business owners, exposing us to the dangers of pest infestation. If you're looking for reliable protection from pest activity, look no further than the team at Amco Pest Solutions.

Since 1935, our family-owned and operated company has dedicated itself to quality, excellence, and integrity. We utilize the most updated technologies and innovative treatment methods to take care of your pest situation, no matter the scale. We offer free inspections and estimates, and we're ready to get started whenever you are. Contact us today, and we'll get the ball rolling.
Home Pest Control In Miami Beach, FL
Some common household pests that we regularly deal with include ants, bed bugs, cockroaches, fleas, ticks, rodents, spiders, stinging insects, termites, and wildlife. We start with a thorough inspection of the interior and exterior, concentrating on common problem areas and conducive conditions in order to develop the right plan of action to treat the infestation.

All of our treatments are pet-friendly, child-friendly, and completely safe for your property and your loved ones. Our team provides a variety of pest treatments, some of which include attic insulation, crack and crevice treatments, crawl space encapsulations, granular lawn treatments, residual sprays, and sand spraying of baseboards. We also offer emergency and same-day services, because we understand that pest infestation is a round-the-clock problem. Reach out today to learn more about our residential pest services.
The Dangers Mosquitoes Bring To Miami Beach Yards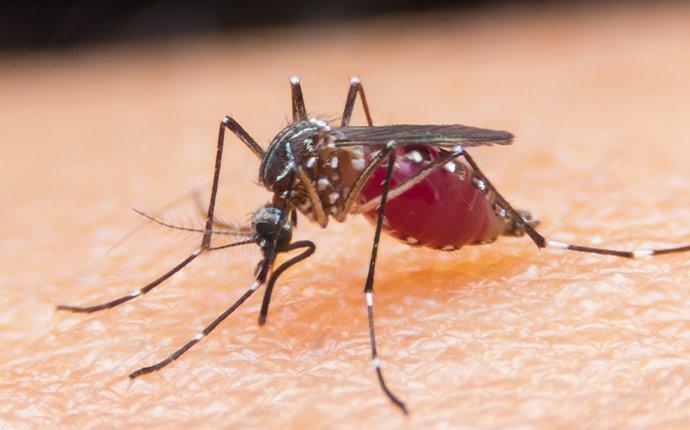 Mosquitoes are a year-round presence in Miami Beach, and it's important to be familiar with the threats that they pose. Mosquitoes bite, and these bites can endanger your health and well-being. As vector pests, mosquitoes are capable of transmitting a long list of diseases into their hosts' bloodstreams.

Some of the more common mosquito-borne illnesses include chikungunya, dengue, encephalitis, malaria, tularemia, West Nile virus, yellow fever, and Zika virus. These vector-borne diseases can be severe depending on the individual's reaction to the bite, and the nature of the illness. That's why it's so important to do everything you can to minimize mosquito activity around your property.

Here at Amco Pest Solutions, we are highly experienced in providing effective mosquito control and prevention services. Our experts promise to remove mosquito nests, and eliminate conducive conditions around your property to prevent them from returning. Reach out to us to get started.
Five Ways To Keep Bed Bugs Out Of Your Home In Miami Beach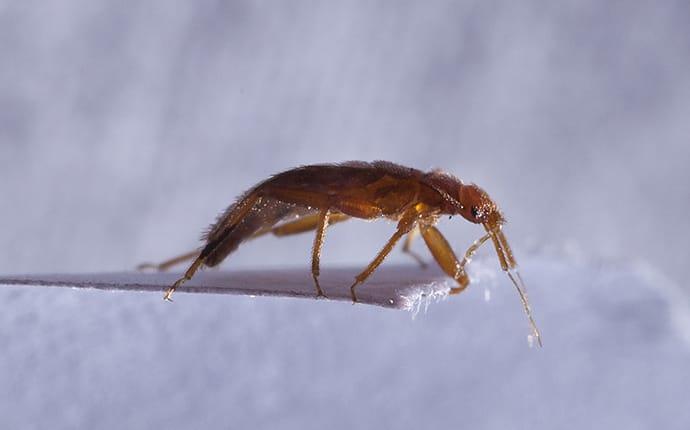 Bed bug infestation is a real nightmare, and as a local homeowner, it's important to be conscious of the possibility of it happening. If you want to be proactive in your efforts to prevent bed bugs in your Miami Beach home, there are a few things you can do. Here are five ways to keep bed bugs out:
1. Keep your space clean and tidy, free of clutter and potential harborage sources.

2. Inspect used furniture, luggage, clothing, cardboard boxes, and other items before allowing inside.

3. Protect your mattresses and box springs with a preventative encasement to keep bed bugs away.

4. Wash and dry bedding and linens on high heat to kill off any bed bug activity.

5. Vacuum and steam clean the areas underneath and around your bed, furniture, upholstery, rugs, etc.
At the end of the day, the most effective solution to avoiding bed bugs is to contact the professionals. Here at Amco Pest Solutions, we offer complete bed bug treatments that are customized to fit your needs. Call us today for a detailed estimate, and we'll get your initial inspection on the calendar right away.
Commercial Pest Control In Miami Beach, FL
It's a lot of work running a business here in Miami Beach, and the last thing you need to add to your to-do list is pest control. If you're looking for year-round protection from pest infestation, we highly recommend securing ongoing services from the pest professionals. That's where the team at Amco Pest Solutions comes in. We provide complete pest control services to a long list of commercial properties, including healthcare facilities, schools, restaurants, government offices, and many others.

Once we identify all pest activity, and figure out the scope of the problem, our educated pest technicians come up with the perfect approach for your business. Through the use of our IPM (Integrated Pest Management) strategies, and the most innovative technologies on the market, we target the heart of the problem and eliminate all pest activity from the inside out. With over 80 years in the business, you can feel confident knowing we provide the best commercial pest solutions in the area. Call today.
Schedule Your Free Inspection
Complete the form below to schedule your no obligation inspection with Amco Pest Solutions.