Miami, Florida Pest Control
The city of Miami is the electric, cultural hub of Southern Florida. From Miami Beach and Little Havana to the exciting downtown nightlife, there's always a lot going on. Between the high levels of human activity, and our proximity to the ocean, we're full of pest attractants. Nuisance pests are at every Miami corner, which means your property is in danger of experiencing a pest infestation. Infestations are extremely threatening, and you need protection from the professionals.
Amco Pest Solutions is a full-service, family owned and operated company that offers comprehensive, year-round pest protection. We service residential and commercial properties all across Miami, Dade County, and communities throughout Southern Florida. Since 1935, our team has been operating under the pillars of quality, excellence, and integrity. We have over 80 years of experience in the successful detection, removal, and prevention of pest infestations, and we're confident in our ability to solve your pest problem, whatever it may be.
Home Pest Control In Miami, FL
With a population just short of 500,000, Miami is most definitely a bustling city. There are so many people living here and so many residences to be maintained; it's almost impossible to avoid a pest infestation entirely. These intruders find their way into your house and make themselves at home, posing a real risk to the health and safety of you and your loved ones.
Professional pest protection is your safest bet, and Amco Pest Solutions offers a long list of residential pest control services, including the following:
Inspection
Interior and exterior
Problem areas and conducive conditions
Crawlspaces, beams, cracks, crevices, etc.
Treatment
Attic insulation
Crack and crevice treatments
Crawlspace encapsulations
Exterior foundation perimeter
Granular lawn treatments
Residual sprays
Sand spraying of baseboards
Follow-Up
Monthly, bi-monthly, quarterly options
Detailed reporting
Emergency services
Seasonal maintenance
From inspection to treatment, all the way through our follow-up services, we're with you every step of the way. Our team of highly trained pest experts will develop a customized treatment plan to meet your needs. All of our treatments are child-friendly, pet-friendly, and completely safe for your property and your loved ones. We also offer emergency and same-day services, because we know how important it is that we're there for you around the clock. Contact us to discuss your residential pest control needs.
Signs of Bed Bug Activity In Miami, FL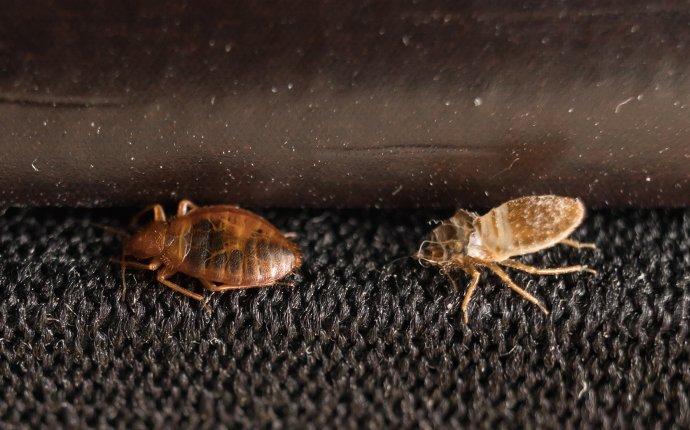 Our beds are our sanctuaries. The thought of little pests sucking on our blood while we're asleep is upsetting on many levels. Bed bugs are nocturnal, meaning they only come out at night, which makes detecting them very difficult.
Look out for the following signs of bed bug activity:
A linear formation of little red bites that you didn't go to sleep with the night before
Eggshells and shed skins around bed bug hiding areas
Red bloodstains found on linens and bedding
Rusty, brown excrement spots found on linens, bedding, mattress, furniture, and walls
If you discover any of the signs above, it's likely indicative of a larger infestation. The only effective way to deal with a bed bug infestation is to call in the professionals. The team at Amco Pest Solutions offers extensive bed bug control services that you can count on. Call us today for your free inspection.
Guide To Termite Prevention In Miami, FL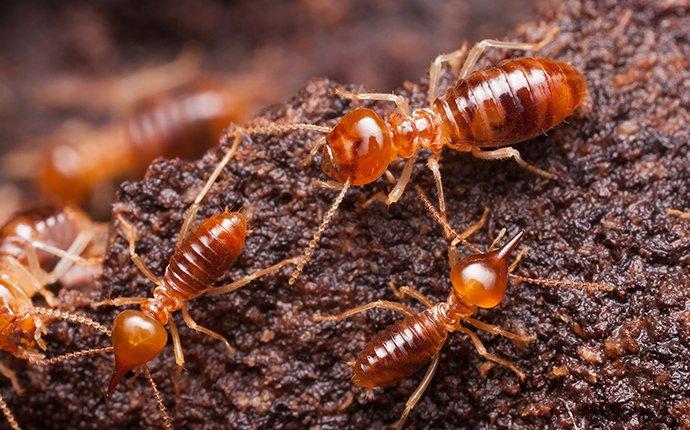 Termites are tiny, yes, but they can cause large-scale property damage. Their destruction puts your safety at risk, and it can become very expensive. The best approach to termite control is to be proactive.
Here are some preventative measures you can take to keep termites away:
Apply loose mortar around all your windows and doors.
Carefully examine all wood before bringing it onto your property.
Dispose of any rotting or moisture-damaged wood.
Eliminate any wood-to-soil contact on structures around your property.
Fix leaky faucets and faulty pipes.
Install a dehumidifier in moisture-rich areas.
Keep downspouts extending away from the house.
Keep wood stored away from the perimeter of the house.
Reduce excess moisture around the property.
Repair rotted areas of the roof to prevent entry.
Use vent fans in kitchens, bathrooms, and laundry rooms.
While the above suggestions can be helpful in your termite prevention efforts, none of them are entirely effective on their own. Your best protection from termite damage is professional pest control services. Amco Pest Solutions provides the best termite control and prevention solutions in the area, and we're ready to help you protect your Miami property from harm.
Commercial Pest Control In Miami, FL
A busy city like Miami is always rife with competition. There are so many businesses at every corner; it can be a real struggle at times to keep up. The last thing you need to deal with is pest activity. An infestation can quickly tarnish your reputation and bring your business down faster than a speedy jet ski zooming through Biscayne Bay. To protect your business from pests, you need professional pest control services.
Amco Pest Solutions offers full coverage from a long list of Miami pests, including the following:
Ants
Bed bugs
Cockroaches
Fleas
Rodents
Spiders
Stinging insects
Termites
Ticks
Wildlife
The team at Amco Pest Solutions will work with you to develop the perfect treatment plan for you and your facility. We use IPM (Integrated Pest Management) strategies and innovative technologies to target the heart of the infestation and exterminate it from every angle. As a QualityPro certified company and proud members of the NPMA and CAI, we take our work seriously, and we won't stop until your commercial property is entirely pest-free. Contact us today to get your free inspection on the calendar.
Schedule Your Free Inspection
Complete the form below to schedule your no obligation inspection with Amco Pest Solutions.