Complete Pest Control In Montclair, NJ
The tree-lined streets of Montclair, NJ, provide an ideal environment for locals to live, work, and play. The excitement of downtown coupled with the serenity of our green parks gives us the perfect combination for idyllic suburban life. It makes sense why we attract visitors from around the state, but not all of them are human. That's right, local pest populations are big fans of Montclair, and that means our homes and businesses are vulnerable to the possibility of pest infestation.
Here at Amco Pest Solutions, our team of educated pest professionals is here to protect your property from infestation all year long. Since 1935, we've been servicing homes and businesses throughout Essex County and the surrounding areas, providing our valued customers with the best pest protection in the area. With more than 80 years of industry experience under our belts, you can feel confident knowing you're in the most capable hands possible. Contact us today to set up your free inspection.
Residential Pest Control In Montclair, NJ
Montclair is filled with so many beautiful homes, it's no wonder why pests are always eager to get inside. Household pest infestation is a year-round threat that local homeowners should be aware of. Pests seriously compromise your health and safety, not to mention that of your loved ones. The most effective way to guard your property and your family from infestation is to rely on a team of highly qualified pest professionals.

Here at Amco Pest Solutions, we provide residential pest control services that Montclair homeowners can count on all year long. From inspection all the way through follow-up, we're with you every step of the way. After determining the nature of the pest problem, our team of highly trained pest experts will strategically develop a customized treatment plan to meet your needs. Our follow-up maintenance visits help keep your property pest-free 365 days a year. Give us a call to further discuss your residential pest control needs.
Consequences Of Wildlife Activity On Your Montclair, NJ Property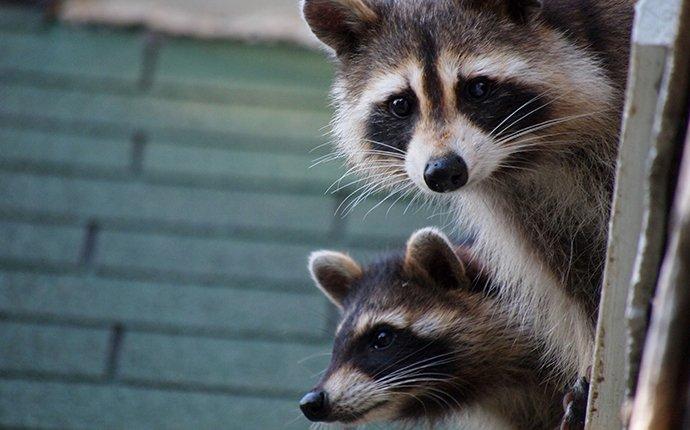 Some people consider wildlife kind of cute and cuddly, but that can be very far from the truth. Wildlife are pests. They can get onto your property and cause large-scale property damage, costing you thousands of dollars in repairs. More importantly, they can pose a real threat to your health. Here are some common destructive behaviors of wildlife that can put your property at risk:
Contaminating insulation with urine and feces.

Destroying fencing around your property.

Digging underneath the porch or deck, destabilizing structures.

Foraging through garbage and scattering it everywhere.

Getting into and contaminating food and water.

Taking food from vegetable plants and fruit trees.

Threatening domestic pets like cats and dogs.
For the most effective form of protection from the dangers of wildlife infestation, contact the team of pest professionals at Amco Pest Solutions. We're familiar with local New Jersey wildlife species and we know how to accurately identify, eliminate, and prevent infestation from your property throughout the year. Reach out to us today to get started.
Is Termite Damage Preventable In Montclair, NJ?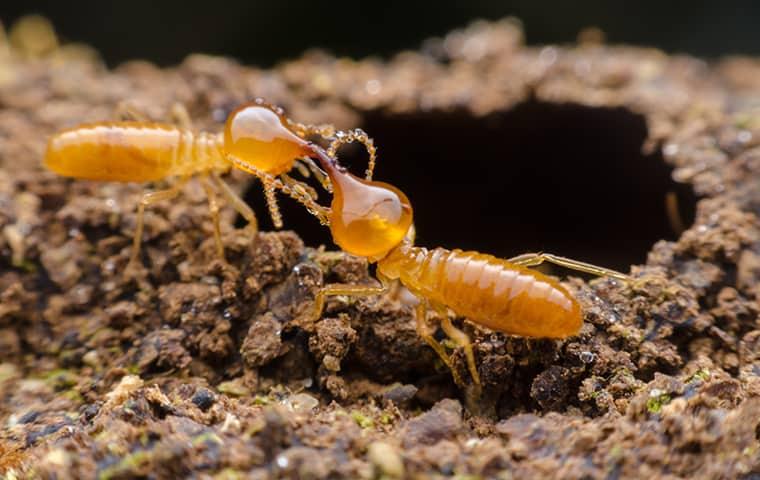 Termite damage can be devastating. The NPMA estimates that U.S. home and business owners collectively spend around five billion dollars each year due to termite damage repairs and prevention costs. That's why it's crucial to protect your home from termite activity altogether. There are some preventive measures you can take to discourage termites from entering your property, but unfortunately, the truth of the matter is that termites are hard to prevent by yourself.

No one method of termite prevention is completely effective on its own. The best thing you can do is schedule regular service visits from a professional pest control company. Here at Amco Pest Solutions, our termite control and prevention services give you the comfort of knowing your property is fully protected. Our treatment methods are guaranteed to eliminate any and all termite activity from your property, and we conduct regular follow-up services to keep the area termite-free all year round. Call us today to get started; we look forward to hearing from you.
Commercial Pest Control In Montclair, NJ
There are a lot of businesses here in Montclair, meaning the competition can get pretty intense. That's why it's so important to maintain good word-of-mouth and a glowing reputation around town; but what happens when pest activity becomes a part of the equation? Pest infestation and good reviews just don't mix, and that's why it's so important to secure year-round pest protection from the professionals.

Amco Pest Solutions offers quality commercial pest control services to all kinds of local businesses, including healthcare facilities, schools, restaurants, government offices, and many other commercial properties. We use proven Integrated Pest Management (IPM) strategies to tackle the problem, no matter how big or small. We are proud members of the NJAA, NPMA, and CAI, and our company is QualityPro certified, so you can rest assured knowing your property is in the best hands possible. Contact us today and we'll get your complimentary inspection scheduled.
Schedule Your Free Inspection
Complete the form below to schedule your no obligation inspection with Amco Pest Solutions.