Comprehensive Pest Control In Moorestown, NJ
The suburb of Moorestown, NJ, has ample access to both city life and the wonders of nature. Located just east of Philadelphia, our town is close to all the action, while maintaining the beautiful natural surroundings of Rancocas Creeks and the Delaware River. It really offers the best of both worlds, so it only makes sense that pests are eager to make themselves at home here. All Moorestown properties are at risk of experiencing pest infestation, which is why you should rely on help from the pest professionals.

Welcome to Amco Pest Solutions. We are a full-service, family-owned-and-operated company that has prioritized integrity, excellence, and quality for more than 80 years. Since 1935, we've offered comprehensive residential and commercial pest solutions that guarantee lasting results and total protection from infestation. We are members of the NJAA, NPMA, and CAI, and we're proud to be a QualityPro certified company. Reach out to us to get your free inspection scheduled right away.
Residential Pest Control In Moorestown, NJ
Your Moorestown home is susceptible to pest infestation, and that's a real problem. Household pest infestation threatens the health and safety of your house and your loved ones, which is why professional protection is the only way to go. Here at Amco Pest Solutions, we're proud to offer extensive residential pest control services that local homeowners can rely on all year long.

We start with a thorough inspection of the interior and exterior of your home, concentrating on common problem areas and conducive conditions in order to customize a plan that'll keep your property pest-free. Our team uses the most innovative treatment methods and up-to-date technologies to treat your property from the inside out. We offer a long list of pest treatments, some of which include crawl space encapsulations, attic insulation, granular lawn treatments, crack and crevice treatments, residual sprays, and sand spraying of baseboards. Call us today to discuss your residential pest control needs.
Are Rodents Dangerous In Moorestown, NJ?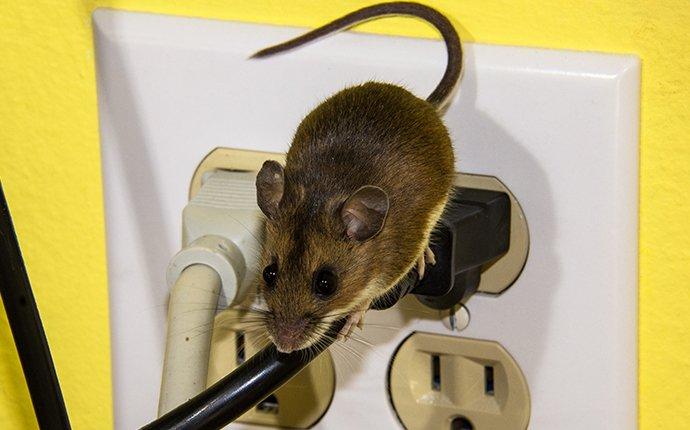 Rodents have a knack for getting into tiny spaces that you wouldn't expect. They're sneaky and they can squeeze into very tiny openings. As a property owner, it's important to know the potential problems caused by a rodent infestation. Firstly, rodents feed on garbage and decaying matter, and they also leave trail droppings of excrement everywhere they go. That means they contaminate the areas they infest, exposing you to a long list of potential health threats.

Another danger to consider is the fact that rodents scamper inside of wall voids, gnawing their way through the construction of your property, and chewing on electrical wiring. This can cause a lot of damage and even puts your property at risk for catching fire. Rodents also reproduce very quickly, so an infestation can spread rapidly. The most effective way to protect your property from a rodent infestation is to call on a team of highly experienced pest professionals. Reach out to Amco Pest Solutions today to get started.
The Consequences Of Termite Damage In Moorestown, NJ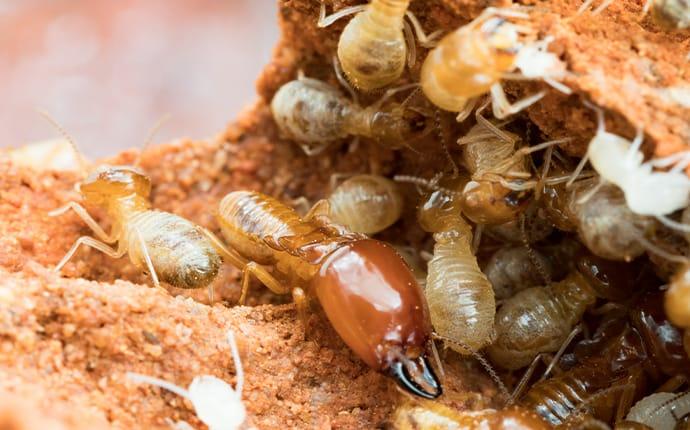 When termites begin feeding on moist, damaged wood, they start to destroy the structural integrity of your property from the inside out. As their colonies grow, the construction of your home or business weakens and everyone on the premises is put in harm's way. Not only is termite damage dangerous, but it's also very costly.

In this country alone, property owners spend over five billion dollars each year due to termite damage repair and prevention costs. The best thing you can do is to be proactive with a preventive mindset. It's important to work with a professional pest control company in order to truly protect your property from termite damage.

The team at Amco Pest Solutions offers complete termite control services to help eliminate all termite activity and maintain the proper conditions that will keep them off your property in the future. From inspection and identification to treatment and follow-up, we are with you every single step of the way. Call us today to protect your home from the perils of termite infestation.
Commercial Pest Control In Moorestown, NJ
If you own a business in Moorestown, chances are your property is filled with pest attractants. With so much food, water, and shelter all in the same place, pests simply can't resist your business, which is why commercial pest control services are a must. Whatever the nature of your pest problem, we'll work with you to come up with the right treatment approach to meet your needs and those of your particular facility.

Amco Pest Solutions offers commercial pest solutions to a wide range of business, protecting them from a variety of common pests, such as termites, ants, spiders, bed bugs, rodents, cockroaches, fleas, ticks, stinging insects, and wildlife. Our team of pest experts works hard to provide you with the most positive pest control experience possible. Quality pest control is our goal, and we take that mission very seriously. Contact us today and we'll be happy to further discuss your commercial pest control needs.
Schedule Your Free Inspection
Complete the form below to schedule your no obligation inspection with Amco Pest Solutions.