New Brunswick, NJ Pest Control
Known to the world as 'Healthcare City,' Middlesex County's New Brunswick is a beloved township located in New Jersey. This area is predominately known for its medical facilities, which serve a base population of 55,000+ people. New Brunswick is considered to be a bedroom community for New York City, like many of its sister communities. However, home and business owners in New Brunswick appreciate their town for its friendly atmosphere, its Latin American influence, and its proximity to the beautiful Raritan River. Although there are many things to enjoy about New Brunswick, there are some aspects to living in this town that lower a resident's overall quality of life. This predominantly includes the presence of pests.
Here in New Brunswick, millions of pests infest the properties of homeowners, business owners, and public spaces. To protect the city's people and places, professional pest control efforts are an absolute must-have. Amco Pest Control Is arguably the most trusted pest management provider in New Brunswick. Serving our neighbors, friends, and family members since 1935, our company is backed by the experience and skills necessary to keep your home secure. Schedule a time to speak with one of our professionals and learn more about your options.
Home Pest Control In New Brunswick, NJ
Any residential property in New Brunswick is eligible to receive year-round home pest control from Amco Pest Solutions. We serve neighborhoods all over the city and can send out agents for emergency services or same-day treatments. If you find yourself in need of pest protection, Amco Pest Solutions can help!
We are committed to helping our community stay safe by providing:
Minimal exposure to chemicals
Three comprehensive pest plans
Specialty pest control and abatement programs
Confirm your plan selection with an Amco Pest Solutions representative online.
Guide To Bed Bug Control in New Brunswick, NJ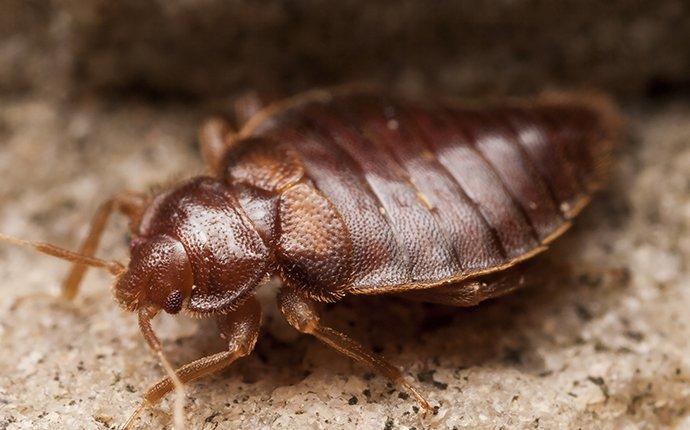 Controlling bed bugs in your home is far from easy. Here in New Brunswick, this process is almost impossible. High-density housing and frequent travelers invite a large portion of these bugs to the city, allowing them to spread quickly via 'hitch hiking' or accidental transfers. If you tend to take many trips out of state, or if you regularly stay overnight in lodgings besides your own home, you may be at risk for a bed bug infestation in the future.
The best and most effective form of bed bug control in New Brunswick begins with three steps: prevention, protection, and identification. Below are some helpful tips for doing each of these processes:
1. Prevent yourself from coming into contact with bed bugs by being mindful of where and how you travel. Pay very close attention to your hygiene while in areas like bus terminals, airports, train stations, and other hot spots.
2. Protect your home by washing all clothing after a trip, storing bags high up off the ground, and checking all overnight lodgings for signs of bed bug activity.
3. Identify any bed bug signs or symptoms in the home. Blots of red or brown, piles of tan exoskeletons, or strangely sweet scents with no origin point could be a few serious signs.
If you still cannot identify the presence of bed bugs in or around your home, rely on local professionals for help. Amco Pest Solutions is ready to perform a bed bug inspection at any time. Reach out for more information.
Three Ways To Keep Mice Out Of New Brunswick Homes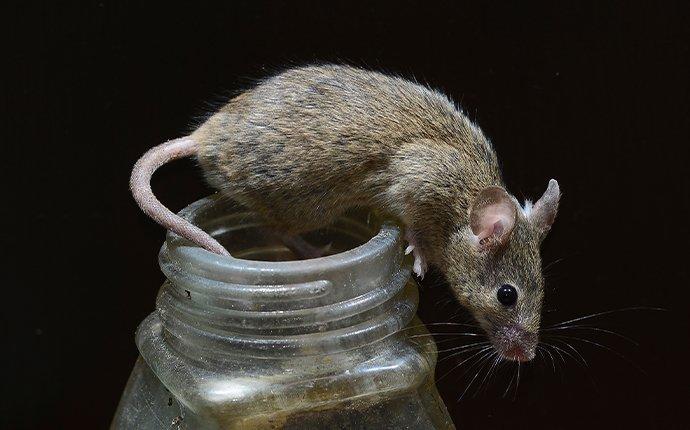 Mitigating mice from New Brunswick homes can be extremely daunting. Here are a few ways to keep rodents like mice far away from your property line:
1. Store all foods and drinks in their properly sealed containers. Do not allow any source of food to be left on the counter (including garbage bags or dirty dishes).
2. If you have a compost pile, turn it frequently to prevent the buildup of smell. This can quickly attract rodents to your location.
3. Use waterproof caulking or other forms of sealant to repair any entry points around the home. Pay attention to larger areas such as doors and windows.
Rodents may already be inside your home, with or without your knowledge. To schedule an inspection or to apply some ongoing protection to your property, reach out to Amco Pest Solutions for answers.
Commercial Pest Control In New Brunswick, NJ
At Amco Pest Solutions, business pest control is one of our primary focuses. We are proud to serve the following industries with commercial pest control plans:
Healthcare facilities
Educational and governmental buildings
Strip malls and retail centers
Property management groups
Warehouses and manufacturing centers
Each commercial pest control plan is developed independently from our established programs, built just to focus on you and your needs. Ready to get started immediately? Call the New Brunswick location of Amco Pest Solutions for a free estimate right away.
Schedule Your Free Inspection
Complete the form below to schedule your no obligation inspection with Amco Pest Solutions.