New Milford, New Jersey Pest Control
The quaint borough of New Milford, NJ is the perfect Bergen County community. With the Hackensack River flowing along the western border of town, we experience a notable level of moisture and humidity throughout the year. This moisture level undoubtedly makes the climate pleasant for us, but it's even more enticing to nuisance pests. Your New Milford property is susceptible to pest infestations all year long, and that's why professional protection is crucial. Amco Pest Solutions at your service.
Since 1935, our family owned and operated company has provided quality residential and commercial pest control services to the people of Bergen County and surrounding communities throughout New Jersey. We are a full-service pest control company with over 80 years of experience in successfully detecting, removing, and preventing nuisance pests. Our team of educated pest professionals will protect your property from infestations all year long. With quality, integrity, and excellence, we promise to bring you the pest-free results you deserve. Contact us today to discuss your pest control needs.
Home Pest Control In New Milford, NJ
If you own a house in New Milford, you need professional pest protection. You've worked so hard to be able to own a house, the thought of pests compromising the home you've worked so hard for, is just heartbreaking. Infestations seriously threaten your property, your health, and your safety. Amco Pest Solutions can protect you.
Our residential pest control services include the following:
Inspection
Interior and exterior
Problem areas and conducive conditions
Crawlspaces, beams, cracks, crevices, etc.
Treatment
Attic insulation
Crack and crevice treatments
Crawlspace encapsulations
Exterior foundation perimeter
Granular lawn treatments
Residual sprays
Sand spraying of baseboards
Follow-Up
Monthly, bi-monthly, quarterly options
Detailed reporting
Emergency services
Seasonal maintenance
Our team of highly trained pest professionals will walk you through every step of the process. From our initial inspection to our continued follow-up services, you can feel confident knowing that you and your house are in the best possible hands. All of our treatments are pet-friendly, child-friendly, and completely safe for your property and your loved ones. We also offer emergency and same-day services to cater to your needs. Get in touch with us today to set up your free inspection.
Three Practical Things You Can Do To
Avoid Ants In New Milford, NJ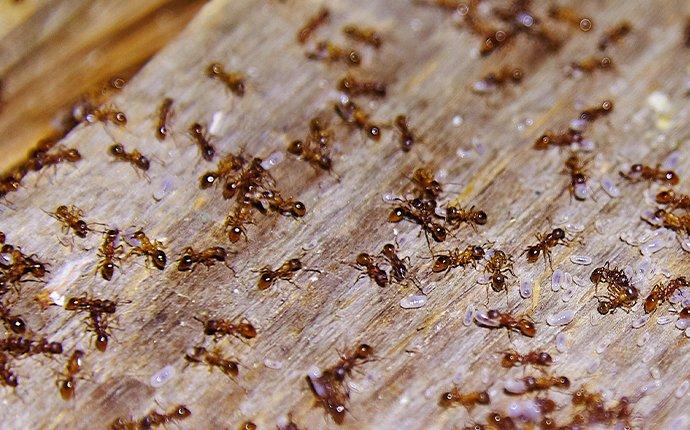 Ant infestations can be extremely frustrating in a variety of ways. Ants are tiny, but they live in massive colonies, and they spread their populations very rapidly. If you want to avoid an infestation, it's important to be proactive in your ant prevention efforts.
Here are three useful tips in reducing your exposure to ants:
1. Maintain a high level of cleanliness and practice proper sanitation.
2. Eliminate any standing water and any sources of excess moisture.
3. Eliminate access points by sealing all cracks and crevices around the exterior perimeter.
For year-round protection from ant activity, contact the team at Amco Pest Solutions. Once we successfully identify all active areas and any conditions that are conducive to an infestation, we will eliminate all ant populations and put in place the necessary modifications to keep them from entering your property in the future.
Termite Prevention Tips Everyone Should Know In New Milford, NJ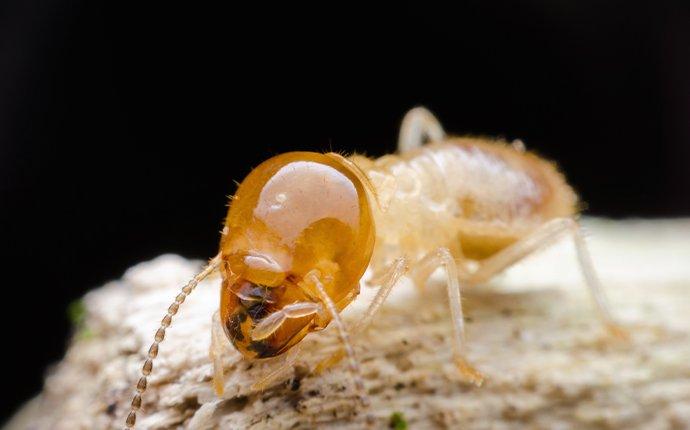 Termite damage is an absolute nightmare that we wouldn't wish on our worst enemy. The devastating consequences of termites can result in extensive property damage that is not only costly but also threatening to the safety of the structure and those inside of it.
Here are some termite prevention methods to try:
Apply loose mortar around all your windows and doors.
Avoid any wood-to-soil contact.
Carefully inspect all wood before allowing it onto your property.
Eliminate excess moisture around the property.
Fix rotted areas of the roof to prevent entry.
Get rid of any rotting or moisture-damaged wood.
Install a dehumidifier in moisture-rich areas.
Keep downspouts extending away from the house.
Repair any leaky faucets and faulty pipes.
Store wood away from the perimeter of your house.
Use vent fans in kitchens, bathrooms, and laundry rooms.
While these are all useful tips in reducing your exposure to termite activity, none of them are 100% effective. The most reliable protection from termite damage is professional services from Amco Pest Solutions. We offer extensive termite control and prevention services that you can depend on all year long.
Commercial Pest Control In New Milford, NJ
From schools and healthcare facilities to government buildings and restaurants, every commercial property is susceptible to a pest infestation. Nuisance pests take a toll on every aspect of your business. Consider your reputation and inventory, not to mention the safety and health of your staff and customers. The bottom line is that your New Milford business needs year-round protection from pest activity.
Amco Pest Solutions will protect your business from pests, such as:
Ants
Bed bugs
Cockroaches
Fleas
Rodents
Spiders
Stinging insects
Termites
Ticks
Wildlife
We use IPM (Integrated Pest Management) solutions to treat every inch of your property effectively. We are members of the NJAA, NPMA, CAI, and QualityPro certified professionals. Our treatment methods use only the latest technologies to keep your business safe from infestations all year long. Contact the team at Amco Pest Solutions today to further discuss your commercial pest control needs. We're ready to help.
Schedule Your Free Inspection
Complete the form below to schedule your no obligation inspection with Amco Pest Solutions.